It's Time To Introduce Your Family To A Stinky Holiday Celebration
by
Rick Ellis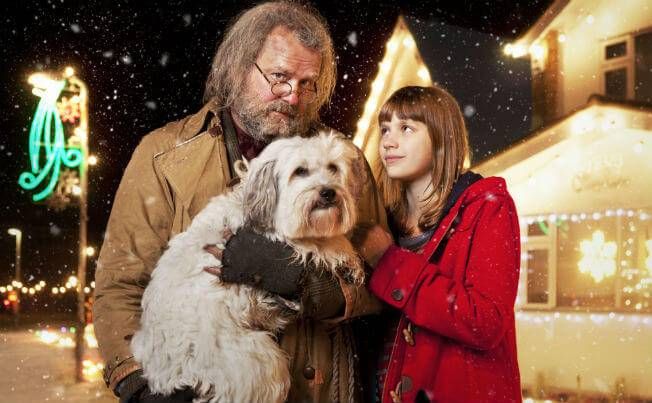 There was a time when Christmas movies were just as wonderful as the ones you'd see any other time of the year. From It's a Wonderful Life to A Christmas Story, the theaters were filled with movies that were both filled with the holiday spirit and entertaining. Now the holidays are just a convenient place to put the latest incarnation of Ice Age or some other animated film.
And it was the same with what you saw on television. There were all sorts of original holiday movies and specials that covered every aspect of Christmas. Sure, we still have the expected Christmas musical specials, although I'm not sure that Michael Buble really serves as a great substitute for Bing Crosby. But why is it that nearly every new holiday movie centers around the story of a hardworking, yet lonely female executive who reluctantly returns to her hometown for Christmas, only to unexpectedly find love with a quiet, simple country guy?
If you're looking for a new favorite holiday film, then I'd like to suggest Mr. Stink, a new holiday special premiering at 8:00 pm Christmas Eve on tpt2.
Based on the best-selling children's book by David Walliams, Mr. Stink is one of those fun, slightly goofball and uplifting films that always seems to be the perfect antidote to a hectic and commercialized Christmas. The story centers on Chloe (Nell Tiger Free), a young girl who has a lot of problems. She's being bullied in school, her mother is more interested in her political career than her family and she has a younger sister who everyone thinks is "perfect." Then there is her Dad, who is..well...there's something going on with him, but at first Chloe can't figure out what he's hiding.
Everyday Chloe also sees the local tramp, nicknamed Mr. Stink (Hugh Bonneville) because of his distinct aversion to taking a bath. She's never talked to him but when it appears that he and his stinky dog Duchess might be run out of town, she ends up letting him hide in her garden shed. Of course, that one good deed spirals completely out of control, wrecking her mom's political ambitions, exposing her dad's secret and creating one very viral YouTube video. On the upside, Mr. Stink becomes a media sensation and captivates the country with his soft-spoken honesty. The Prime Minister even gets involved and offers him a job, although that offer doesn't go as anyone had anticipated.
Mr. Stink has all the ingredients of a great holiday movie. Mr. Stink turns out to be a bit more than anyone imagined and Chloe's family also has a few secrets that all come out in the end. There is a moment that will break your heart and scenes in which Chloe and her family learn the importance of forgiveness and accepting people as they are. Sure, you know it's all going to work out, but the storylines all come together in the end in an unexpected way. The film is funny and unexpected and yet manages to be filled with holiday spirit. And it's also a bit bittersweet, in that way that all great holiday films can be.
I've watched Mr. Stink alone and with my family and it's already become one of our favorite holiday specials. I can't think of a better way to celebrate Christmas than with a good old dose of Stink.