Intonation Music Workshop Teaches At-Risk Kids to Rock
by
Jim Newberry
What are the perks of being a rockstar? "Character development" might not be the first thing that comes to mind. But a group of kids on Chicago's South Side are proving it's the case.
Intonation Music Workshop is a program that gives at-risk kids the opportunity to form and perform with their own pop and rock groups. So far, 3,000 students have formed more than 300 bands through Intonation, writing and playing their own music while learning the merits of hard work and collaboration. Talk about empowering.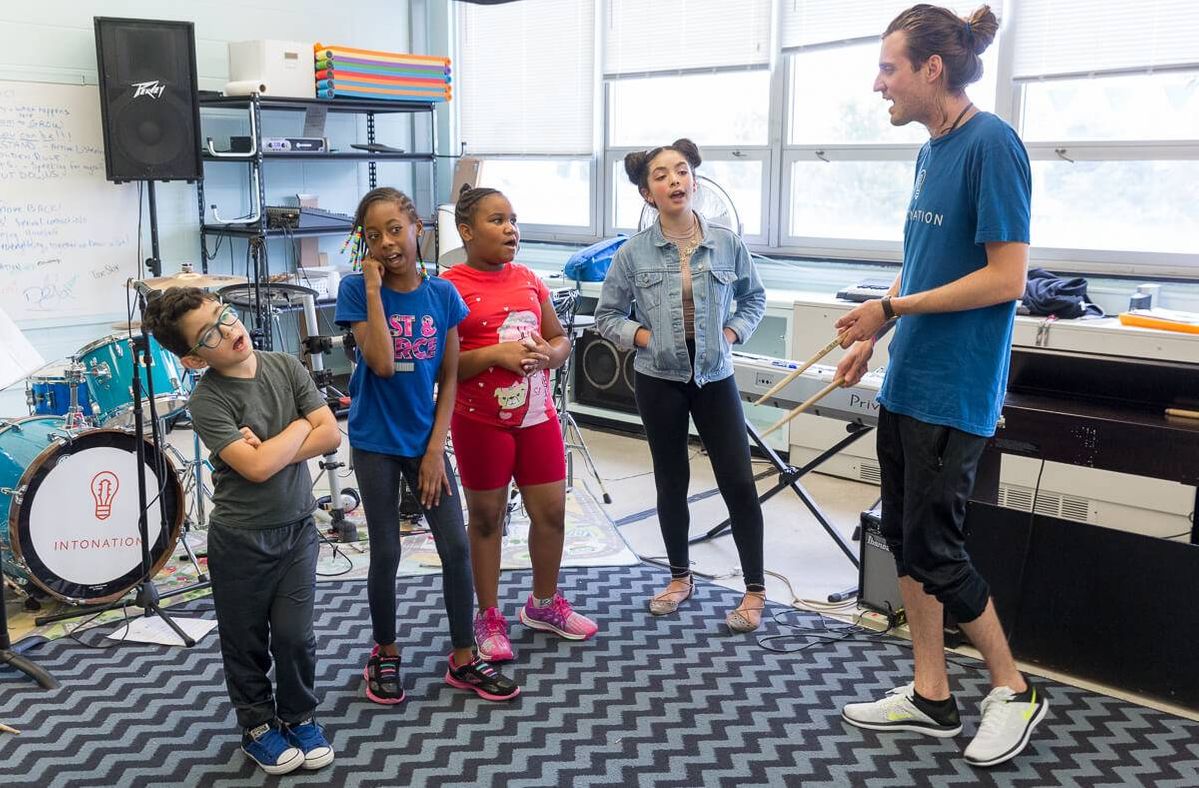 Michael Simons, the driving (and drumming) force behind Intonation, shared his program's raison d'etre with Rewire (and let us hang out at a band rehearsal).
Rewire: What's the story behind Intonation Music Workshop?
Michael Simons: Intonation works with young people to spark an interest and explore their potential by learning to play instruments, form their own bands, and perform the music they know and love. Every aspect of our program is geared towards amplifying youth voice and agency, which starts with working in a genre that's steeped in youth culture, rock and pop music. The rock band programs we offer in the schools and parks are a vehicle for students to to get involved in something meaningful to them, while at the same time learning critical life skills and character traits like teamwork, persistence, confidence, and agency.
I grew up playing drums in bands and it was a huge part of my identity in my formative years, much more than sports was. I was also lucky enough to spend 13 summers at overnight camp, where I learned the true meaning of camaraderie. These two forces combined to ignite the spark that became Intonation.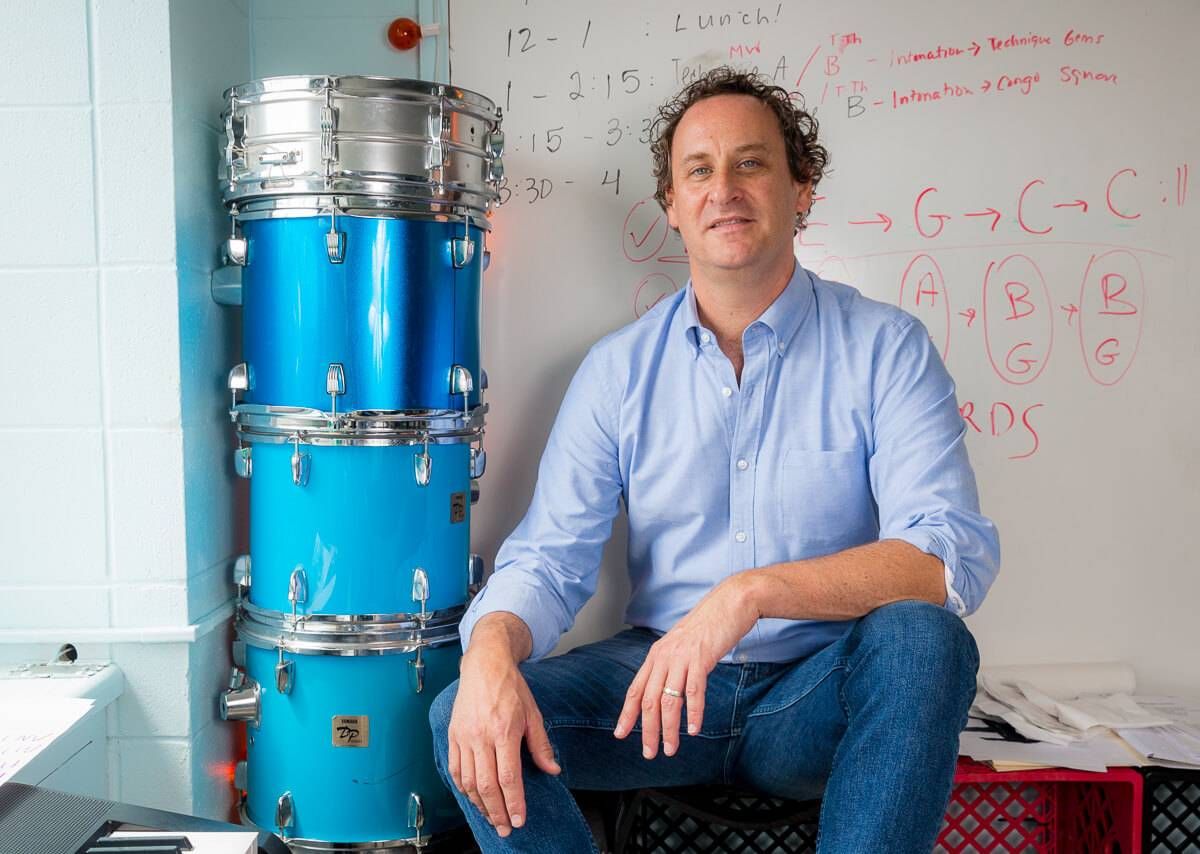 When I became an adult I started volunteering with Community Panels for Youth through Northwestern's Family and Justice Center. Our job was to work with first -time youth offenders to keep them out of the criminal justice system, because once a child goes in, it's very hard to get out.
I found it hard to connect with the youth, who viewed me as another in a long line of faces parachuting in to tell them what they had to do, and I yearned for a way to create a relationship based in trust and shared experience. Also, as a lead panel member, part of my job was to find engaging activities during after-school hours, when many children were left unsupervised, and when 99 percent of these offenses were taking place. I flashed back on my own childhood and had a lightbulb realization that offering young people a chance to play in their own band would help fill both gaps.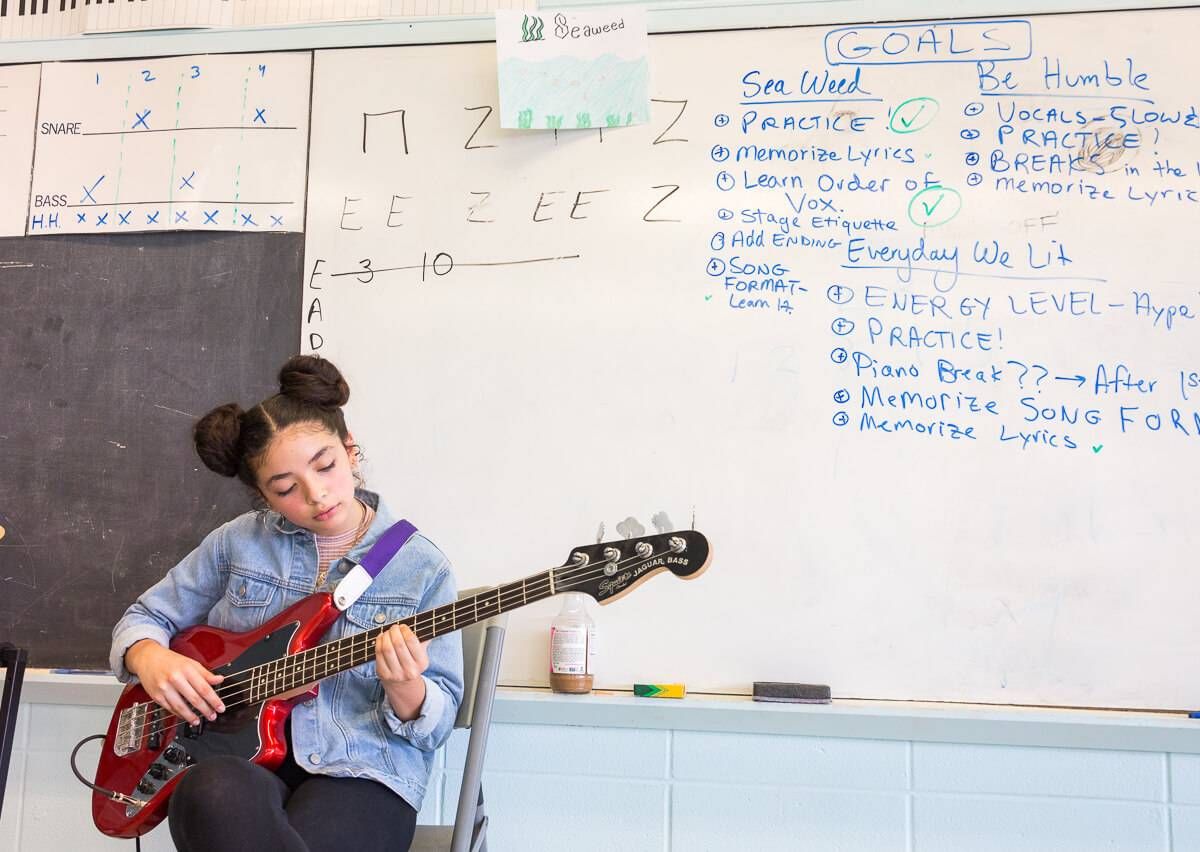 Rewire: What challenges do your students face?
MS: Our focus is now in the greater Bronzeville area on Chicago's South Side. As everyone knows from picking up the paper or turning on the television, gun violence and ongoing school budget woes are prevalent in Chicago, and in many of the neighborhoods we serve, opportunities for engaging youth activities are scarce. As a result, we have a high percentage of young people experiencing various forms of trauma.
A recent study by University of Chicago, Northwestern University and the United Way found that one in three kids report symptoms of clinical depression, and two out of three fear for the safety of their friends and family. Our challenge is to be able to meet students where they are and provide a safe space to work with them toward discovery and empowerment. It's important to know that despite what the news tells us, there is also a tremendous amount of great work and positive energy happening around this, and Intonation is just one small part of a large community violence and trauma prevention action plan in Bronzeville.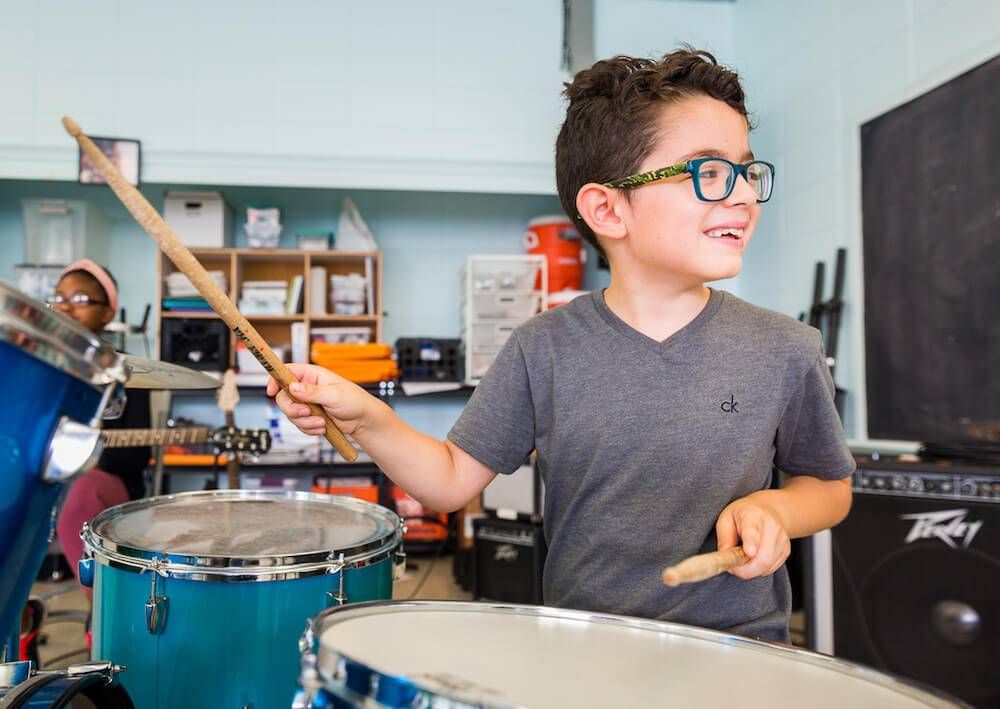 Rewire: Is there something unique about music that makes it a good way to connect with your students?
MS: Music is a great unifier and can often succeed where words fail. A shared musical experience can bring a group of people from various backgrounds together seamlessly. For our kids, the music is already in them. Walk into any school and you'll see young people tapping out beats with their pencils, chanting and singing in the lunchroom and on the playground. At Intonation, we harness that musical energy into a student-driven learning experience and a way of moving through the world with confidence.
For our band members, it's a unique experience to perform the music they know and love, and to do it on stages across the city. Our frequent performance trips take students out of their neighborhoods to different parts of the city as performing artists, which broadens their horizons and encourages them to think big about their futures and the world of possibilities open to them.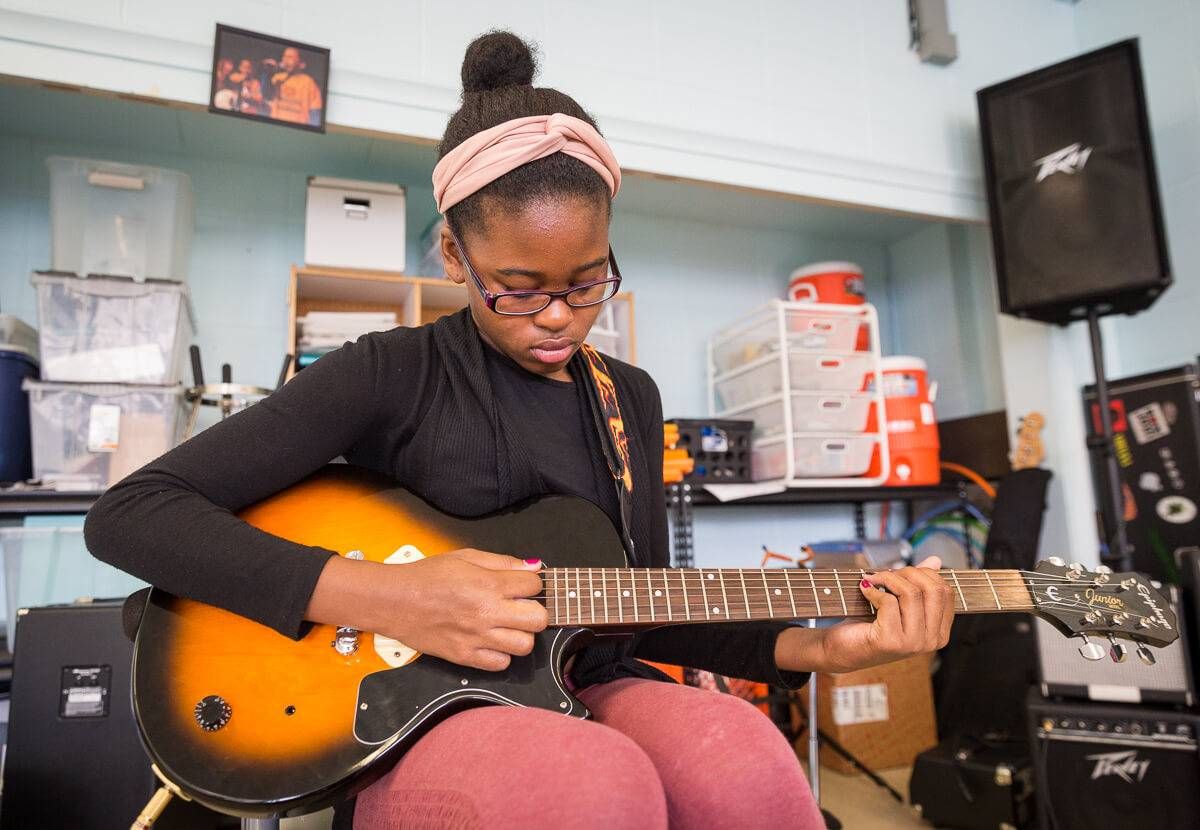 Rewire: What advice do you have for folks who want to make a difference by starting a youth organization?
MS: I think it's helpful early on to identify the gap you're trying to fill or the problem you're trying to solve, then survey the landscape to see if there are other organizations in your area working in the same realm. If so, perhaps you can join forces or at least get a sense of where your idea may fit into the greater context.
Share your ideas with your closest friends, family and colleagues for feedback and network and brainstorm with them around ways to pilot your hunch. Don't be intimidated by what you don't know. It's OK to dive in guided by your passion and intuition, and the rest will come by testing and refining, trial and error.
 Web editor Katie Moritz contributed to this article.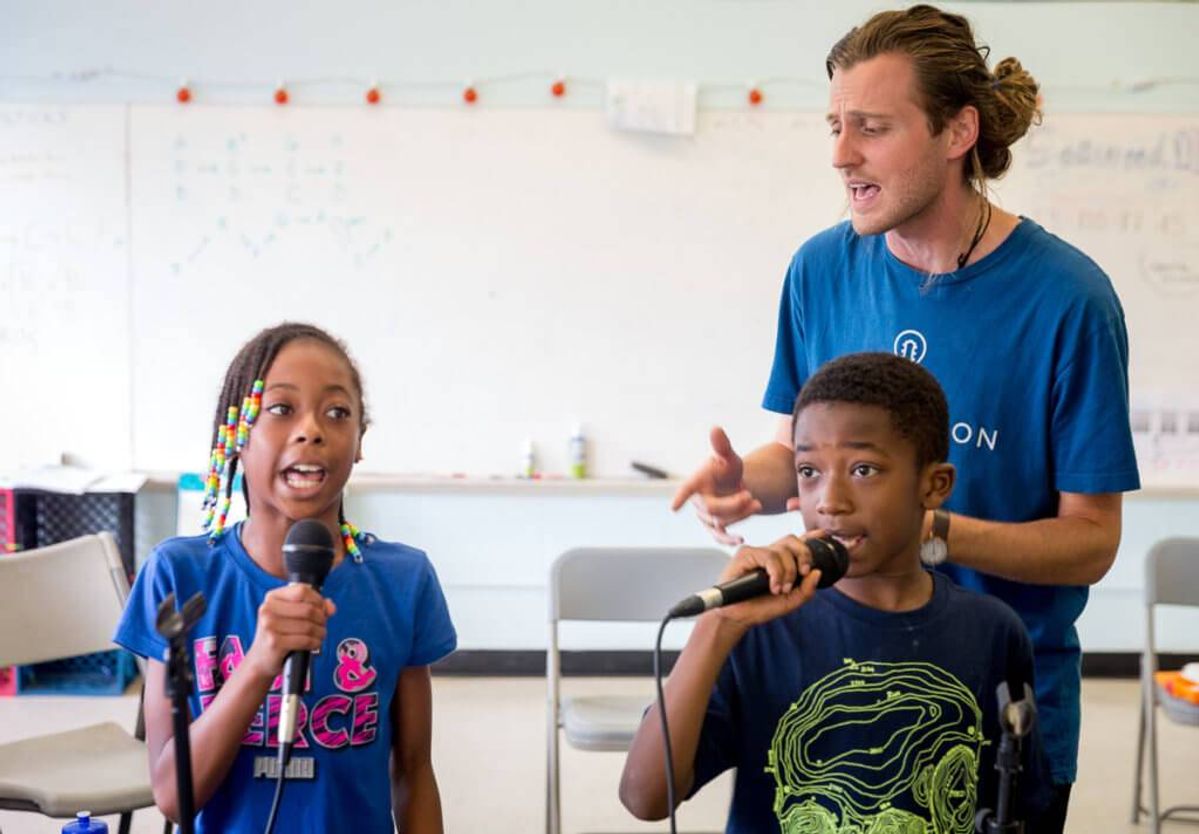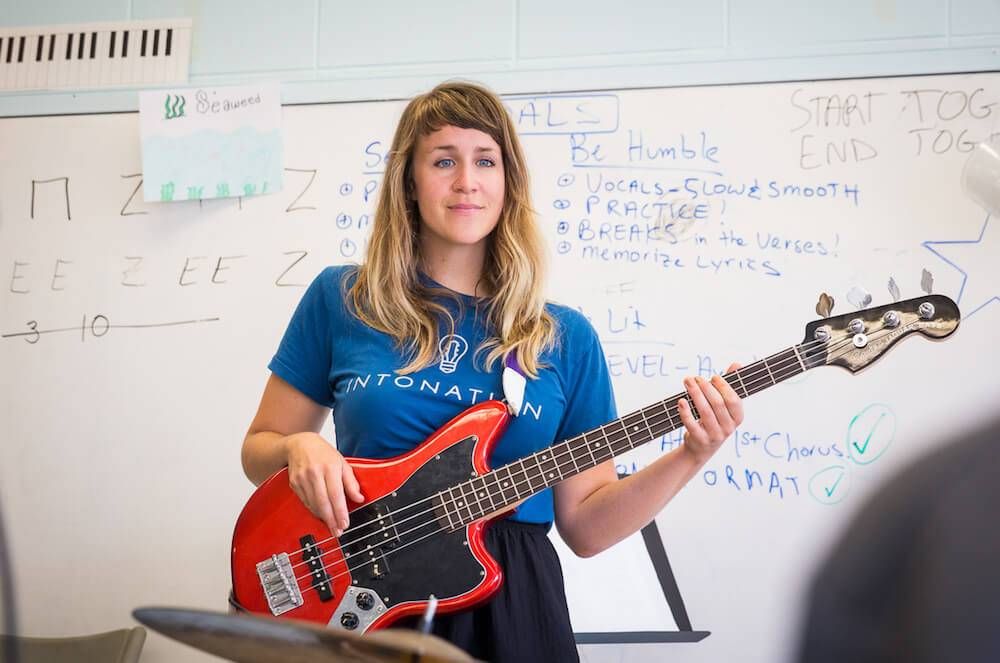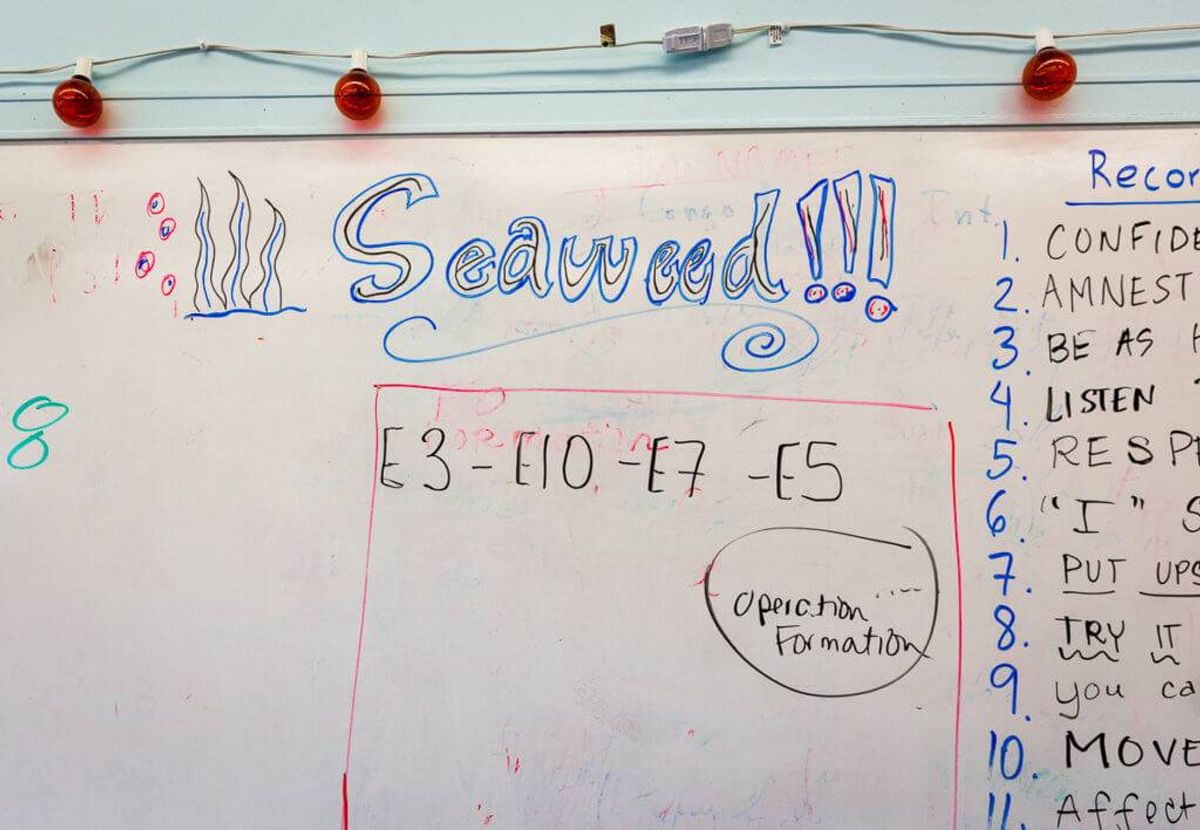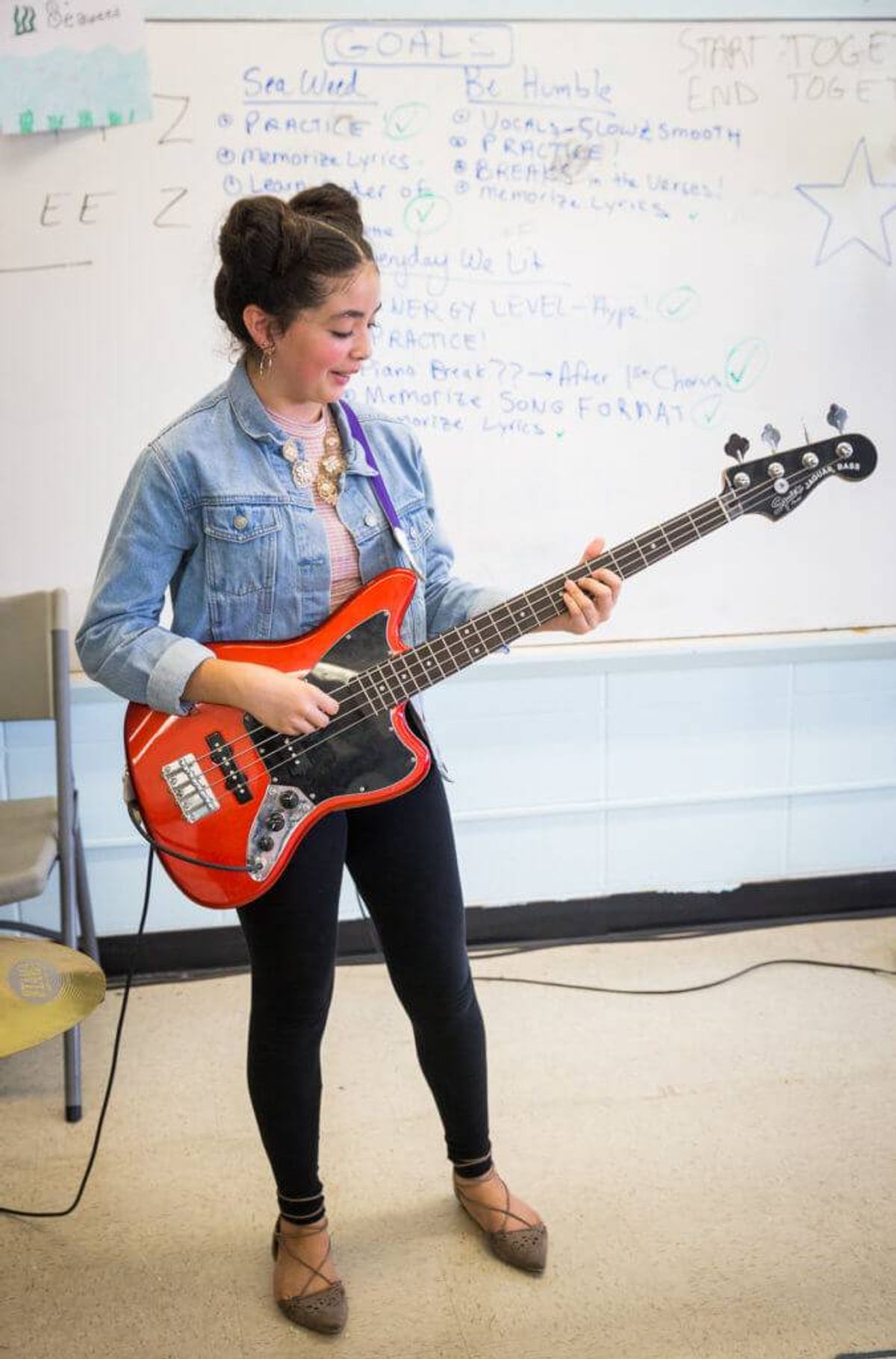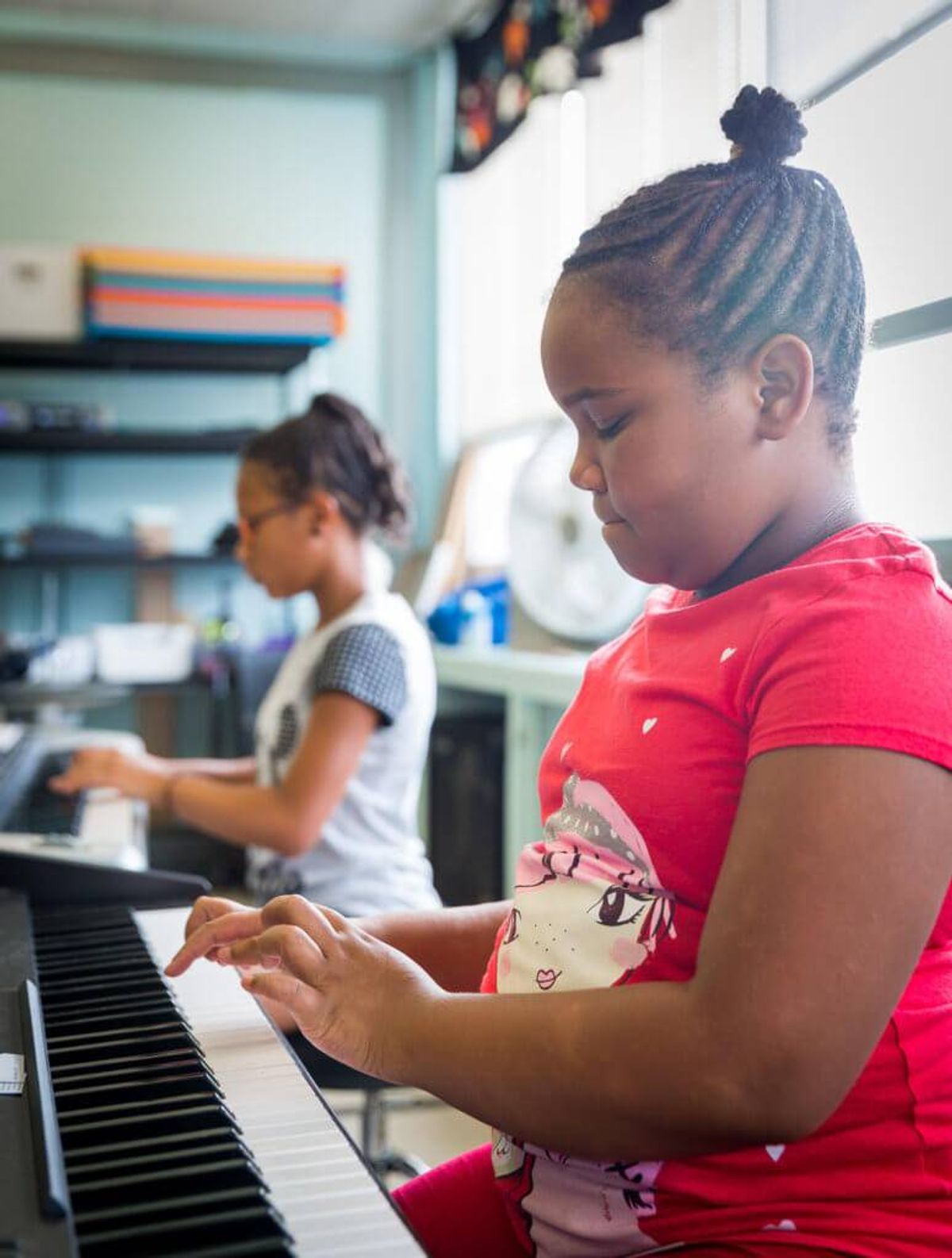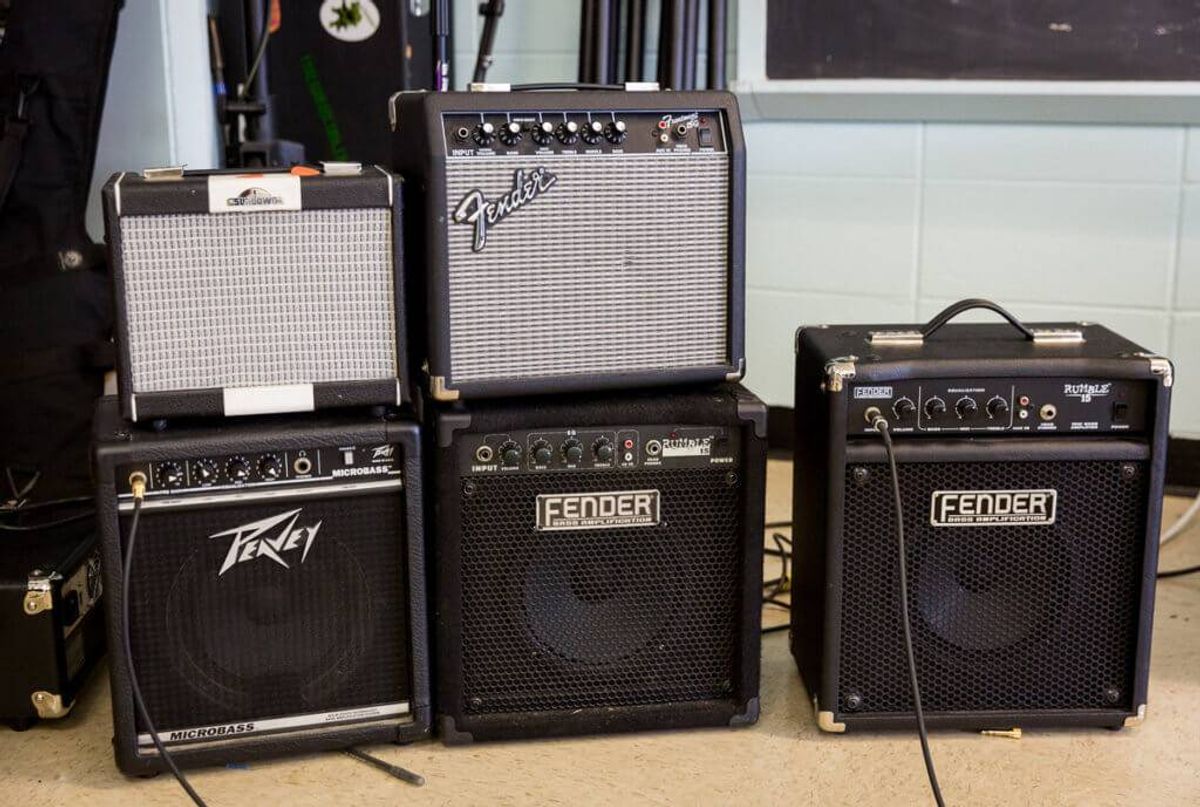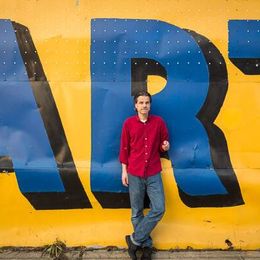 Jim Newberry
is an internationally published, award-winning photographer based in Los Angeles. His interest in photography began as a young child, when his father—James Newberry, who founded the photography department at Columbia College Chicago—gave him a camera and taught him how to use it. He later graduated from Columbia, and soon after began shooting assignments for magazines and record labels. Jim continues to shoot for editorial and commercial clients, as well as shooting fine art photography, especially street pictures.