What Does Racial Justice Look Like in an Interracial Relationship?
Three couples react and respond to a global moment of racial reckoning.
by
Iris M. Crawford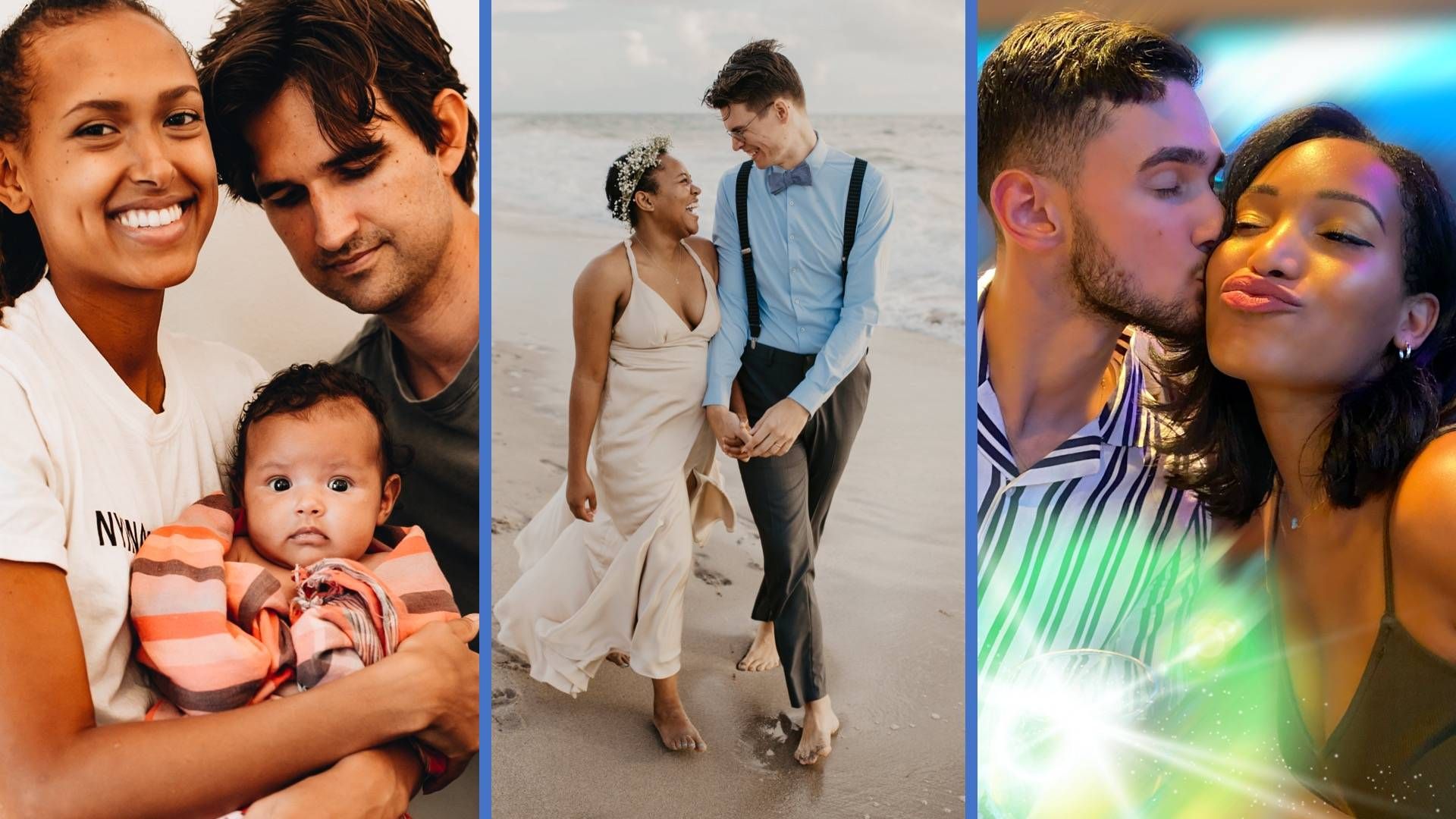 Recently, while sharing a few of my poems at a literary arts residency, I started crying. The tears wouldn't stop.
Each word I spoke gave voice to emotions I felt in response to the uncertainty in our world, to racial injustice and trauma, and to the fragile state of my mental health, which I had ignored for too long. 
My partner held me in his arms until my tears dried and my breathing returned to normal.
I am a young Black woman in a relationship with a white man. Together, we're exploring many sides of my vulnerability that I never knew existed.
We occupy two very different spaces in society, which forces us to engage in conversations about race, gender, class and value systems.
We've worked hard to create a safe space where I, as a Black woman, can authentically and unapologetically show up as my whole self. It's a judgement-free space, where I can speak without a filter.
In the wake of recent Black Lives Matter protests, I decided to speak with other interracial couples to learn how they are exploring their own complex dynamics.
As we continue to reckon with deep social inequities and fraught race relations, these couples offer insight into how mental health and healing can be centered while at the same time challenging privilege and white supremacy.
Bryanna Young and Nate Vera
For Bryanna, this summer's uprising brought back paralyzing memories from her freshman year at the University of Buffalo in 2013. Her roommate often made racist comments, threatened physical harm and made aggressive attempts to display a Confederate flag.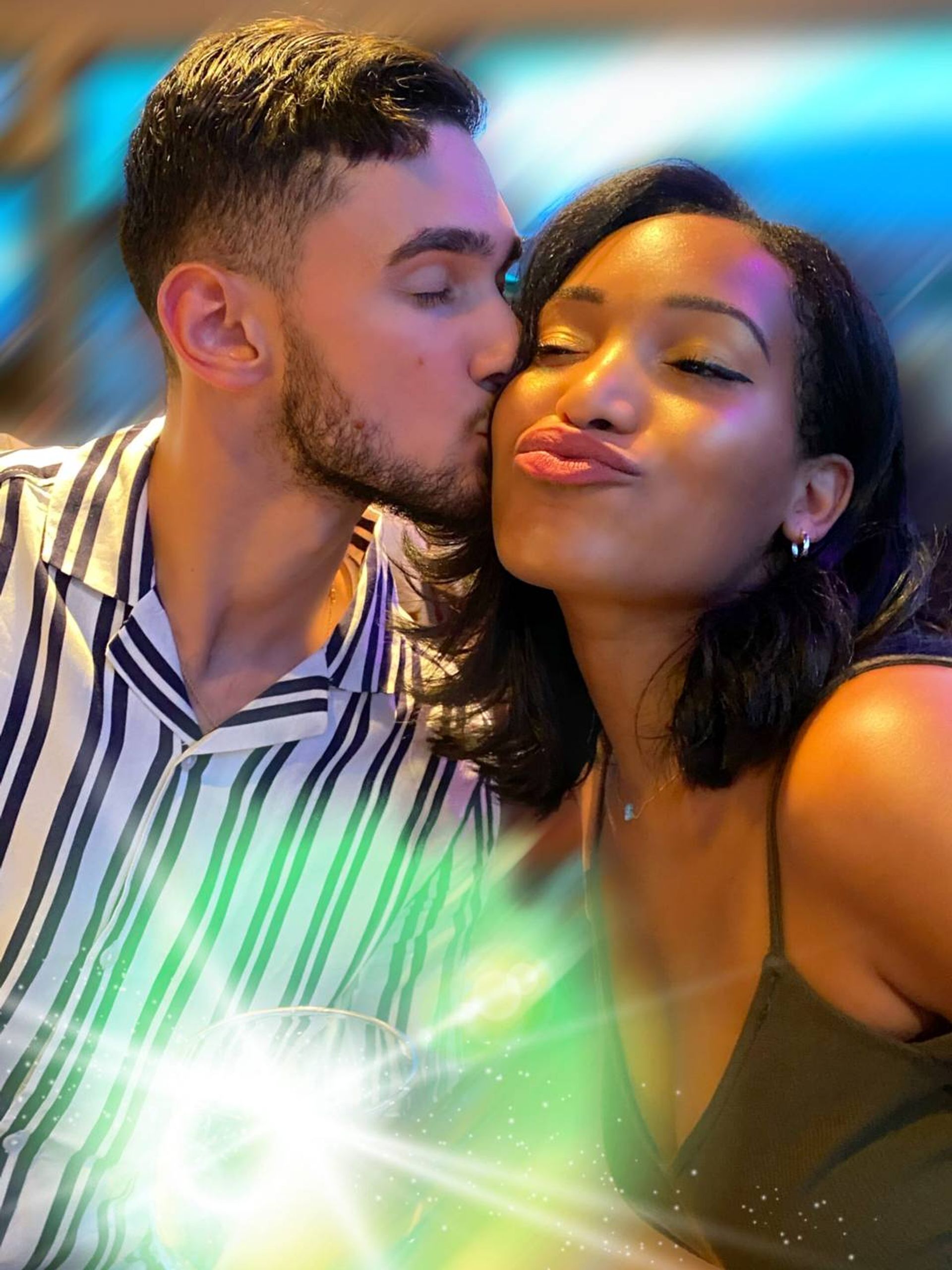 "I found it difficult talking to peers who didn't look like me, because I felt I had to preface everything," Bryanna said.
Eventually, the experience caused Bryanna to have a breakdown. She was diagnosed with anxiety and depression.
During the recent uprising, the couple has learned the importance of stepping away from social media. For them, it's too easy to be desensitized to the real threat of violence against Black and brown bodies at the hands of law enforcement and white supremacy.
"I keep a distance from knowing all of it, because it heightens my anxiety," Bryanna said.  
The couple has always been very open about mental health. For Bryanna, creating that safe space is a must in any of her close bonds.
"Bry isn't always able to verbalize what is going on, and I see what this does to her," Nate said.  
Intentionally unplugging from their technology and finding ways to balance each other has been the couple's focus during this time.  
The couple is also re-examining their relationships with friends, family and co-workers.
"It's important to distinguish what we know about each other versus what the world knows," Nate said.  
The couple makes sure to acknowledge and appreciate their commonalities, such as their shared Puerto Rican heritage, their family ties to Brooklyn and their love for the arts.
Being in an interracial relationship has forced Nate to approach problematic situations with more firmness and to be less apologetic. He credits Bryanna with allowing him to step outside of himself and helping him understand that he carries his privilege everywhere.
"I'm a hetero white man in a relationship with a queer Black woman, and it's important to recognize that power dynamic," Nate said. 
Bryanna says she is grateful that Nate is always receptive in trying to reframe his perspective to see the world from her eyes.
"We try to constantly grow, learn and put into action what we learn," Bryanna said. "That's the goal of life."
Mumbi O'Brien and Blake Hanley 
"This has been an incredibly challenging time on multiple levels," Mumbi said.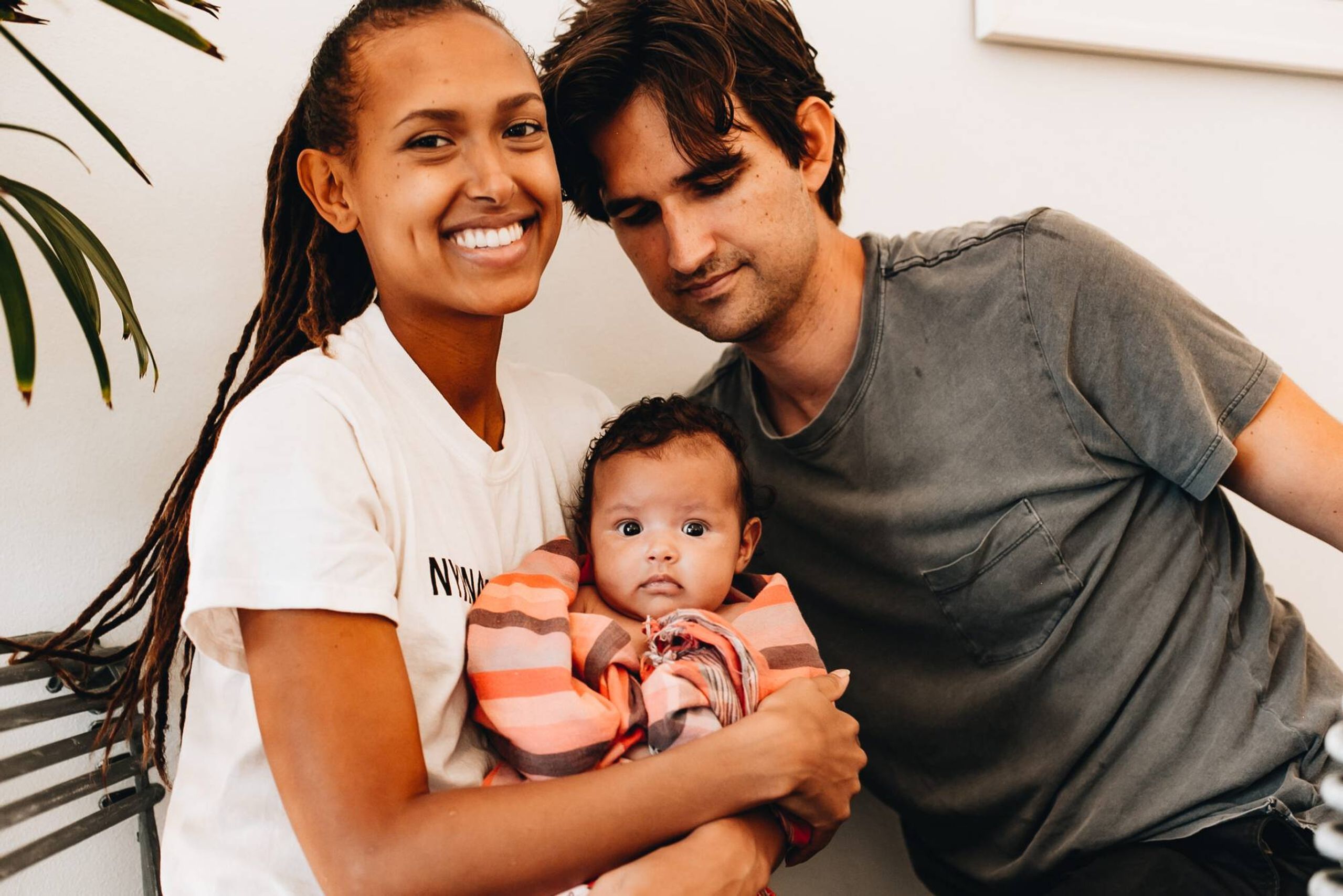 A new mother who is also working in a new academic setting, Mumbi maintained a long-distance relationship with Blake, who works in Florida and visited once a month before the start of the pandemic.
Mumbi is the first Black woman in her particular graduate program at the University of California, Los Angeles. She's recently been a part of several conversations to help her department evolve to be more inclusive and accommodating for people of color.
"I have a sense of responsibility to help facilitate these changes in the manner I feel they deserve," she said. 
Going through pregnancy while in graduate school was an isolating experience for Mumbi, but she developed coping skills that have helped her during the pandemic. She says that mental health is a constant pursuit.
What drew Mumbi to Blake when they first met was his commitment to anti-racism work. He was actively attending group sessions and working hard to become a better ally. 
"Everyone has to take it upon themselves to do their own research," Blake said. "White people, especially, have to do that heavy lifting to be accountable."
He credits Mumbi with helping him discover the subtleties of achieving racial justice. The country's current moment of reckoning has also helped him delve deeper into his white identity as loved ones reach out to him for advice on how to support movements for change. 
Although Blake views it as an individual responsibility to self-educate on race, he still feels it is part of his responsibility as an ally to help others who have questions in this process.
Weekly therapy sessions have also helped Mumbi and Blake stay balanced as a couple during this time. They continue to grow and learn more about each other through these guided conversations.
Flose and Jesse LaPierre
For Flose, the BLM movement has been a grieving process.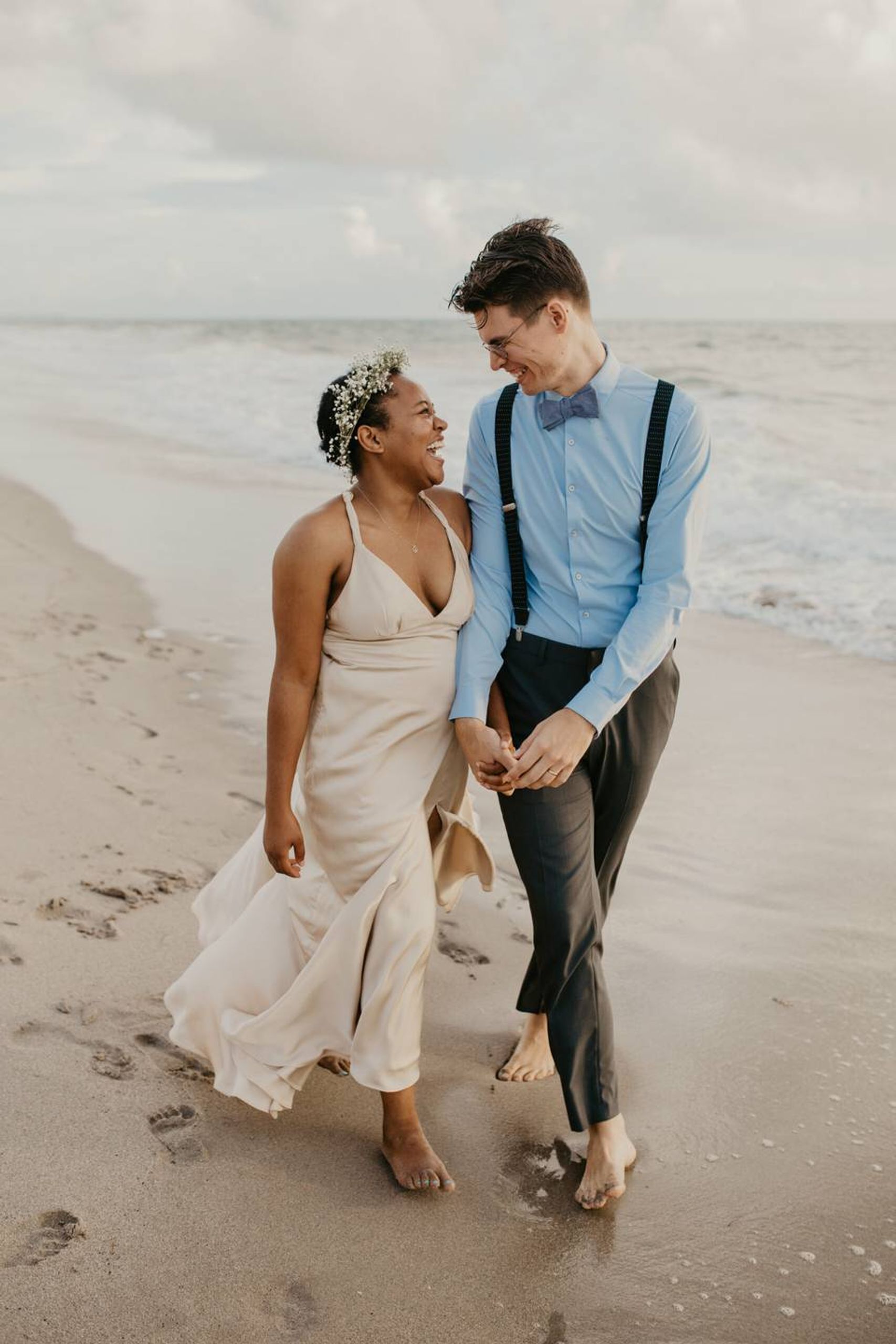 In reflecting on the deaths of unarmed Black men and women, Flose recounts a period when she fell into such a deep depression that Jesse had to physically help her out of bed. 
"In the middle of a pandemic, we were seeing trauma and police brutality in a very concentrated way," she said. "Because of that, I've had to take a step back and lean on Jesse."
Jesse says he's had to learn to not always be in solution mode and, instead, to sit in the discomfort of a situation.
"I don't think we use language that reflects a conscious awareness of mental health — it's simply reflected in the things we do," he said.
One moment that Flose feels truly validated her relationship was when she shared an especially triggering racist situation and Jesse was able to understand and share in her frustration.
"I felt seen as a Black woman," she said. "To be understood, loved and cared for — and not have to explain why I was upset — was very important."
Together, the couple prioritizes mental health, wellness and self-care through healthy diets and nurturing their garden.
The couple first met when Jesse attended one of Flose's poetry performances. At the time, conversations about social inequities were not a part of Jesse's everyday experience. 
Flose told Jesse that she could not be his teacher, so he took ownership of his education by studying with the Racial Equity Institute. He describes the experience as "a Matrix upload for racial justice."
Flose and Jesse say they approach their relationship as equals. But Flose, who was born in Haiti, also experiences cognitive dissonance because the world views the partners as inherently different.
One thing Jesse hopes to explore more is how to use his privilege to empower Flose in their daily lives. 
She is continually impressed by Jesse's devotion to learning, asking questions and engaging in conversations around each other's experiences and identities.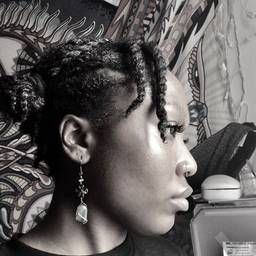 Iris M. Crawford
is a poet, social justice advocate and independent journalist who lives in the Bay Area and works to empower communities through health care advocacy, education and environmental justice.