Can Internships Equalize the Gender Pay Gap?
by
Katie Moritz
We all want to believe that our pay is related to our past job experience and our hard work. But with experts predicting the pay gap won't close until 2059, it's easy to get suspicious that gender is playing into your salary, too.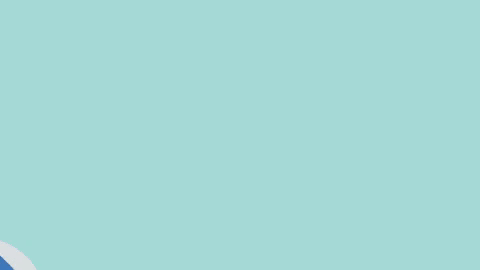 There are many factors contributing to the gender pay gap, from male workers earning more than their female colleagues, to women staying out of high-paying leadership roles, to female-dominated industries paying employees less. Experts are trying to uncover what can speed a closure of the gap.
Where does pay disparity begin? Maybe we should look all the way back to college internships.
Two different paths
With factors like GPA and chosen industry taken into account, master of business administration graduates who enter the workforce and start similar jobs should be making roughly the same amount, right?
Wrong. Unfortunately, data from two consecutive MBA classes, collected and analyzed by Adina Sterling of the Stanford Graduate School of Business and Roberto Fernandez of MIT, revealed that men who earned MBAs were offered an average of $108,364 per year to female graduates' $100,649.
---
The disparity even predates graduate school. After undergrad and before entering the MBA program, men were making an average of $75,560 annually; women, $68,685.
Before and after graduate school, women were literally starting behind.
"If you're first hired at a lower salary, then that figure can follow you over a lifetime," Sterling said in a Stanford article about the research.
Paid internships seem to alter this course. When male and female MBA grads were hired on by the same company at which they had had a paid summer internship, their salaries were equalized to about $108,000 for everyone. Female grads even made an average of $400 more.
"Lo and behold, we find some evidence that internships have a leveling effect on initial managerial salaries," Sterling said.
Slow to judge
So what's the secret of the paid internship? The working theory is that companies may be less likely to rely on stereotypes to decide salary base when they've had time to evaluate a person based on their participation in a summer-long internship.
Meeting a candidate for the first time through a hiring process might allow bias and assumptions, rather than hard evidence, to steer the ship.
"Our minds make quick judgments all day long; in milliseconds we assess people," Sterling said. "But social psychological evidence suggests what tends to happen is that the more information people have, the more they are willing to depart from stereotypical beliefs and update their opinions."
Too good to be true?

To the researchers, this suggests that offering paid internships as a launching point for a full-time position might help close the gender pay gap. And equalizing salaries at the beginning of young people's careers can nip continued wage disparity in the bud.
But, they wonder, what if gender bias is at play when interns are hired? That would render their findings moot, they said. The researchers also point out that not every career track has the same paid internship opportunities that MBA students do. About 97 percent of them do paid internships while in grad school.
Ultimately, more research is needed to determine whether paid summer internships can be used as a tool across industries to speed up the closure of the wage gap.

Katie Moritz
 was Rewire's senior editor from 2016-2019. She is a Pisces who enjoys thrift stores and pho. Follow her on Twitter @katecmoritz.