K, Thx, Bye: How to Instant Message at Work the Right Way
It's time to polish your work chat gif instincts
by
Julia Ries
Whether we're messaging on Slack, emailing or chatting through a project management tool like Basecamp or Trello, a quick ping is often the easiest and quickest way to communicate with our teammates at work.
There's no denying that online chats save time, improve our workflows and, in many cases, increase team productivity. However, when it's not used the right way, online messaging can also have serious downsides.
Here's how to make the best of your online chats — and how to prevent them from going awry.
Chatting shouldn't be constant
First things first: you gotta set some boundaries. If you're constantly messaging with your colleagues, it's probably time to pull the reigns in a bit. Needless to say, chatting the day away can be super distracting and slash your productivity in half.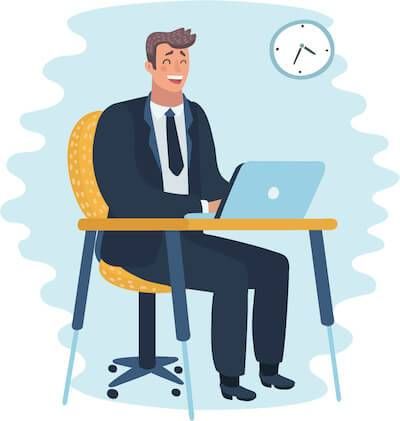 "Slack notifications can pop up all day long," 4 Point Consulting CEO and principal consultant Christy Hopkins said. "It can be tempting to read them immediately while on a client call or when in a meeting. Unless it is urgent or an emergency, Slack, like email, should be checked during the day when appropriate to do so."
Hopkins recommends scheduling time throughout the workday to review and respond to messages. If you're overwhelmed by the amount of notifications you're receiving, mute your notifications or throw on an away message so you can focus on the task at hand.
"Slack is meant to increase productivity, not reduce it," she said.
[ICYMI: Quiz: Should You Text, Call or Email?]
Have important convos in person
As a general rule of thumb, you shouldn't have complex or sensitive conversations via an instant messaging platform.
With chats, we don't get any of the verbal, nonverbal or emotional cues (think body language and facial expressions) to gauge how a conversation is going, said Halelly Azulay, a leadership development strategist and CEO of TalentGrow.
Because of that, the chances of misinterpreting or misunderstanding something are much greater when you're having an already tricky conversation online.
"Messaging tools are fantastic, but they're best for dry, factual information, or very short, quick messages," she said.
For convos that carry a lot of weight, Azulay recommends speaking in person, via video conference or, at the very least, over the phone.
Not everyone prefers IMing
Younger workers grew up with keyboards and screens as their primary mode of communication. For that contingent, it might feel natural to communicate primarily via chat, according to a recent study on millennial bosses from Korn Ferry.
In fact, nearly 55 percent of professionals said online messaging is the go-to method of communication for millennial bosses. Only 14 percent said they favored in-person communication, and a mere 3 percent said they liked talking over the phone best.
However, with so many generations now in the workforce, it's crucial to recognize that different people have different communication preferences. Where Generation Z and millennial workers are digital natives, older workers likely prefer to handle things face-to-face.
It's best to adjust your communication method for every person you work with — whether that be your boss, colleague, client or customer.
For example, if your boss prefers meeting in person, stick with that. If a client emails you instead of returning your calls, it's probably a good idea to handle things via Outlook.
[Read: Is Using Email Wrong Killing Your Workday?]
Don't treat it like texting your friends
It might be tempting to run wild with GIFs or emojis — after all, Slack offers a surplus of them. But remember: you're still at work. Too many smileys or Michael Scott GIFs could make you come off as unprofessional.
That's not to say you can't use the occasional cat GIF. In certain cases, GIFs and emojis can actually lighten up a chat and bring some affirmation and engagement into the conversation. The key is to not overdo it.
Instant messaging is a tool that's best when used in moderation at work. So, have fun with it, respect your coworkers' communication styles and don't give up on your face-to-face meetings just yet.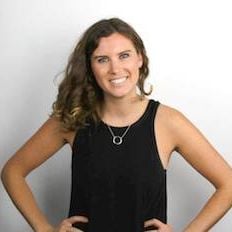 Julia Ries
 is an L.A.-based writer covering health, wellness and life-type stuff for Rewire, HuffPost, VICE and Healthline, among other publications. You can see her work at juliaries.com.