Be Green in 2019: Simple Ways to Improve Our Planet's Health
by
Maribel Lopez
The current state of our planet's health isn't great.
This past year, we've seen extreme weather, rising sea levels, lower water quality, climate refugees and plastics in oceans to name a few. (Lest we forget the Great Pacific Garbage Patch..."patch" now being three times the size of France).
While these are huge problems no one person can resolve, we can all play a part in nursing our Earth back to health. Sure, ditching straws and drinking from reusable beverage containers may seem small and insignificant in the grand scheme of planet-saving actions. But if each of us does our part, our collective efforts can go a long way.
To get inspired, we've compiled a list of our favorite sustainable living recommendations from the past year. Have your own green living ideas? Share your tips with us in the comments.
At home
Whether you acquired new clothes or gadgets this holiday season, it's as good a time as any to take inventory of what you might get rid of to make room for your new stuff.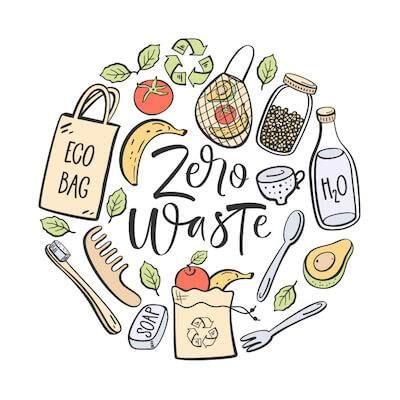 Some people have made it a practice to swap one for one. When they get a new clothing garment, they swap it out for a garment they don't wear anymore and donate it. Nearly all clothing can be recycled, so if it's too ratty for someone else to enjoy secondhand, do a little research before simply tossing it in the trash.
Find out what to do with clothes that are too dirty to donate.
E-waste, or electronic waste is the fastest growing waste stream in the world and much of what electronics consist of is toxic to our planet. So, you got yourself a new smart speaker and can finally ditch your old, barely functioning speaker system, but how?
Learn how to get rid of electronics the Earth-friendlier way.
Start small and focus on what you can do in one area of your home. An obvious place to start — the kitchen. Do you have a recycling system set up in your kitchen? Have you considered composting but think it's too much work? Think again! It's not as hard as it seems, even for apartment dwellers.
Give composting a try with these tips.
Many of us don't think about recycling in the bathroom. In fact, according to DoSomething.org half of us don't recycle personal care items.
Get started with your empty shampoo bottles.
On the road
Think about how you get around. Is there a way to incorporate carpooling, public transit, biking, walking or perhaps another mode of getting around that isn't simply you alone in your car, even just one day a week? Alternatives to driving are not only good for the environment, but also for your personal well-being!
It's understandable that not everyone can get around without a vehicle but this guide to living car-free may inspire you to get from point A to point B differently.
At the office
However you wind up getting to the office, keep the eco-friendly momentum going. Sure, you might not be able to change the fact that the office blasts the a/c year-round, but you can eat with reusable utensils, try to print less and ditch your business cards.
Read this for more easy ways to be eco-friendly at work.
---
"What if everyone made those small changes and took that personal responsibility? Once you make it a habit, you realize it's not as difficult as you thought." - Patricia Weisenfelder, community relations specialist for sewer, stormwater, solid waste and sustainability at the City of Columbia, Missouri.
More green living inspiration from 2018:
How to Incorporate Zero-Waste Habits Into Your Life 
Home Need a New Look? Decorate Sustainably for Less
Quiz: How Well Do You Know Your Trash?
Pollinator-Friendly Practices Any Plant Lover Can Embrace
More green living inspiration from 2018:
How to Incorporate Zero-Waste Habits Into Your Life 
Home Need a New Look? Decorate Sustainably for Less
Quiz: How Well Do You Know Your Trash?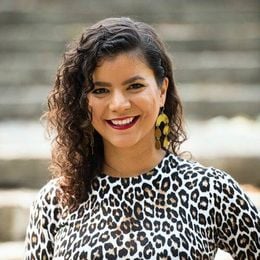 Maribel Lopez
is a lifelong public media fan and as director of Rewire, oversees the site's strategy and operations. When she isn't catching up on the latest digital publishing trends, she enjoys traveling, flamenco dancing and going on adventures with her doggos.