Is Your IKEA Habit Bad For The Environment?
by
Gretchen Brown
Like many of her peers, 26-year-old Emily Elveru's New York apartment is full of cheap furniture.
Nothing cost more than a few hundred dollars.
"I don't want to spend thousands of dollars furnishing my apartment, but I can find decent stuff that fits both my budget and… my aesthetic," she said.
Most she found at IKEA: Her bed frame and mattress. Her desk and dresser. Wall decor and little hooks for organization.
Then there's a desk and chair from Target. And a futon she bought on Amazon that broke a few months after she bought it.
Inexpensive, ready-to-assemble furniture is popular and increasingly available.
But with its convenience and low cost, "fast furniture" companies are also moving a whole bunch of product.
Last year, IKEA sold about $44 billion in goods and services.
Other industries with high sales and low costs, such as the fast fashion industry, have been criticized for their negative environmental impact.
[Read: Fast Fashion is Bad for Us. Here's Why We Can't Kick It.]
With a combined rapid-fire fashion cycle and low-quality clothing, Americans are throwing out 80 pounds of clothes per year. So it's natural to make the connection — are we throwing out our cheap furniture, too?
Is "fast furniture" inherently bad for the environment?
Not necessarily. That's in part because of the ways inexpensive furniture sellers keep costs down.
Cutting down fewer trees
For starters, most furniture you find at IKEA and Target uses particle board instead of hardwood.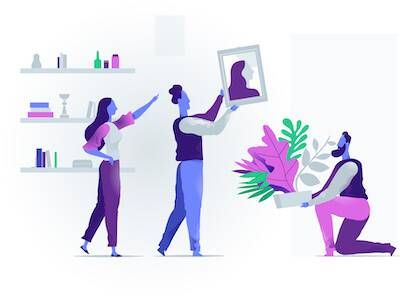 Particle board is made from a mixture of wood chips and glue.
Because of that, it is lighter and less durable than hardwood furniture. But it also uses less wood, often leftover wood scraps, instead of cutting down more trees for hardwood furniture.
That might make it a better choice, especially if you don't have access to a hardwood recycling facility, said Beril Toktay, the Brady Family Chair in Operations Management and faculty director of the Ray C. Anderson Center for Sustainable Business at the Georgia Tech Scheller College of Business.
"If you think you're going to replace all your furniture in 10 to 15 years, it's fine to buy less durable furniture," Toktay said.
Put together properly and used with care, it's likely to last for a decade or more. And when you do decide to get new furniture, you can give your old stuff a second life, donating it or rearranging it within your home.
Less box, more space
Many ready-to-assemble furniture has something else in common: the way it's packaged.
You probably didn't pick up your IKEA dresser in a giant, square box. Instead, it was likely in a long, relatively flat package.
Many furniture companies do things this way so they can fit as many packages in as little space as possible. That lowers their transportation costs, because companies can transport more furniture per trip.
The fact that the furniture is unassembled makes this possible. That cost-saving has an environmental payoff.
---
"Whenever you reduce transport costs you reduce emissions," Toktay said.
Plus, flat packaging usually requires less styrofoam fillers than standard packaging. IKEA removed foam inserts from its packaging several years back, citing the environmental impact.
Environmental pledge
The company also says it only sources hardwood from "responsibly managed forests," even as it uses approximately 1 percent of the world's wood supply each year.
IKEA might not be the only furniture company to claim environmental and social consciousness, but it is certainly one of the loudest. Last year, it even went so far as to make a pact to decarbonize its entire delivery fleet by 2025.
The company can do this precisely because it is so big. It bought an entire forest in Romania back in 2015, aiming to double sales but only increase wood usage by half.
As Tom Eggert puts it, IKEA is the McDonald's of the "fast furniture" industry.
"If they tell you you're going to raise your chickens cage free, you're going to raise cage free," said Eggert, a senior lecturer in business sustainability at the University of Wisconsin-Madison's Nelson Institute for Environmental Studies.
Similarly, if IKEA wants to source from only sustainable suppliers, suppliers will bend around that demand.
"It's pretty clear that being able to talk and play in that sustainability field is beneficial to companies," he said.
Some fashion companies have been accused of "greenwashing" for good publicity, essentially pouring dollars into appearing environmentally friendly without actually doing it.
That has happened in other industries too. Take the Volkswagen emissions scandal of 2015, where the automobile maker cheated carbon dioxide emissions tests while marketing its so-called low emissions.
But Eggert said consumers always find out when you've been manipulating the system. There's been no such scandal in the furniture industry.
Embracing sustainability — for real — can actually be good for business. And with companies like Patagonia, Ben and Jerry's, and Tom's of Maine leading the way, it's become more common.
"Customer pressure has been huge in changing business behavior around sustainability," Eggert said.
Room to grow
Sourcing furniture sustainably is a good start, but it's also important to be aware of where your furniture ends up.
The next frontier for furniture companies is moving toward more circularity, Eggert said, when products are taken apart after use and reused again.
That helps companies save on cost, and it also helps save resources.
IKEA has announced plans to start a furniture rental program where customers would return some furniture after use.
But as Toktay points out, sometimes rentals can make us want to buy more by making products even more affordable.
"You also don't want the manufacturer to simply be landfilling the stuff that they get back after renting," she said.
Getting intentional about more durable designs, easy disassembly and having a plan for reusing or recycling materials once they make it back would be a sustainable way for companies to approach rentals, she said.
Get thrifting
Elveru bought a new desk from IKEA several months ago, but she hasn't set it up yet, in part because she wants to make sure someone can take the old one off her hands first.
"I just can't stand the thought of it going into a garbage truck," she said.
Eggert said today's young adults are more values-driven about what they buy than the young adults of the past.
And even though many companies are moving toward sustainability, secondhand is often still the best bet for the environmentally conscious.
"Looking for furniture in thrift stores and Craigslist and other secondhand options, that would be the first place to look," Toktay said.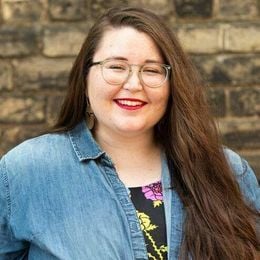 Gretchen Brown
is an editor for Rewire. She's into public media, music and really good coffee. Email her at
[email protected]
, or follow her on Twitter @gretch_brown.