'I Don't Have Favorite Films': Ken Burns Keeps It Real
The 'Hemingway' filmmaker on movies, music and slinging records in Ann Arbor
by
Sabrina Crews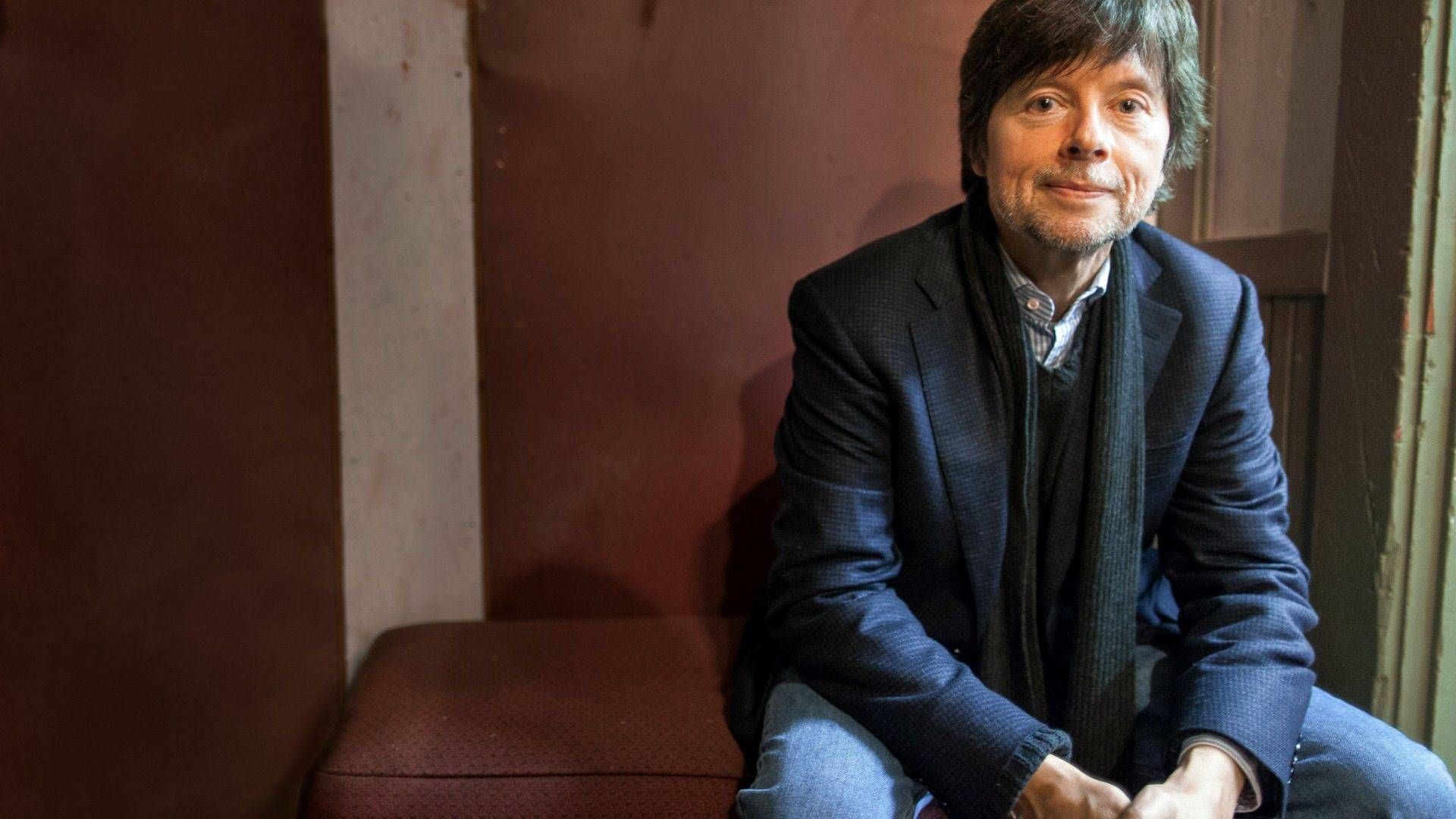 In the summer of 1970, on his 17th birthday, Ken Burns received a Super 8mm camera from his father. You might assume, with an illustrious 40-years-long-and-counting career on the horizon, that the rest was history. 
Except, not really.
"That camera didn't get the use that you would think," the documentary film titan explained to Rewire recently, "or that it needed." In fact, Burns feels the gift precipitated a kind of artistic paralysis. 
"I trembled, not knowing what direction to go in. To do fictional things with my friends or document the world around me." 
That he eventually chose the latter isn't exactly news, but if you've read that Burns immediately got into filmmaking upon receiving the device, and even filmed his first documentary with it — allegedly about a factory in Michigan — well, for Burns, that doesn't quite track.
"I remember shooting some steam from a building," he recalled, "but never made a film about a factory — or anything else for that matter."
The impulse to cast the young Burns as a precocious genius immediately adept at his craft is understandable, but the truth is a better story: That same teen who abandoned his home movie camera back in the 70s is about to release his 36th feature with PBS — a three-part documentary on the legendary writer Ernest Hemingway.
Questioning legacies 
Even between projects — Hemingway follows last April's  The Gene and 2019's widely acclaimed Country Music — Burns has been something of a media mainstay of late. 
60 Minutes devoted an entire episode to the filmmaker and his process last fall. He answered every question GQ had about his hair (TLDR: Goodbye, bowl cut and bangs; hello, free-flowing mane). 
More controversially, filmmaker and PBS contemporary Grace Lee singled out Burns in an essay published by the Ford Foundation last October, "To Truly Reflect Diversity PBS Must End Its Overreliance on Ken Burns as 'America's Storyteller.'" 
Lee — a producer on last year's five-hour series Asian Americans — wrote, "It's time for a new canon and new investment in audiences who can be a financial engine for PBS," and called on the system to "fund seasoned BIPOC filmmakers at the same level that PBS has supported Ken Burns for the past 40 years." 
PBS president and CEO Paula Kerger said that she "respectfully disagrees" with Lee's assertions, and posited that the system creates opportunities for lots of emerging filmmakers, some of whom are mentored by Burns himself.
Burns maintains that PBS has welcomed all filmmakers for many years, but was also quick to praise Lee. 
"I actually think her piece is a positive sign because it means things are changing, not just at PBS, but other places too," he stated. "I applaud her for bringing up the topic. She's a talented filmmaker and part of a vanguard that will have a huge impact on our understanding of history and film going forward."
Update: On Tuesday, March 30, Grace Lee followed up with a letter — co-signed by over 100 fellow documentary filmmakers — to PBS executives titled, 'A Letter to PBS from Viewers Like Us.'
'He suffered a lot'
Even now, Burns is taking a collaborative approach to his work.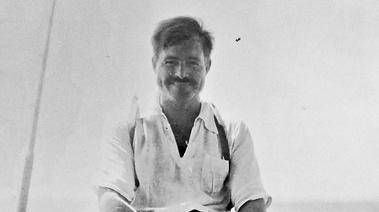 "I've worked with Ken since 1989," said Lynn Novick, who joins Burns as co-director on Hemingway. "Back then, my job was very much about trying to achieve his vision, or what I understood it to be. Now, it's about our shared vision." 
Together, they've worked toward accurately capturing the nuances of a preeminent, "outsized personality," one notoriously complicated and flawed.
"Hemingway was revolutionary," Novick explained. "He invites you into a world, a situation and a time that's difficult, complicated, but he does it in a way that's accessible — not simple, or fun, but always interesting.  The topics he writes about — love, loss, friendship, loyalty, sex, romance, relationships — are deeply human to anyone at any age." 
Novick surmised that achieving enormous success at a relatively young age impacted the author's trajectory, and to his detriment.
"He suffered a lot," Novick said. "Which led to questions of suicide, depression, loneliness and anxiety" — universal subjects that we now have the language to talk about, whereas in Hemingway's time, that wasn't necessarily the case.
"The theme of Hemingway's public persona was hyper-masculinity, today you'd say toxic masculinity," continued Novick. "Which sparked for him a surprising interest in gender roles."
The author's relationships with women were famously fraught. At times, though, Hemingway defied the machismo for which he became synonymous; he was fascinated by androgyny and, in private, longed to escape gender binaries. 
"That's something a lot of people, young people especially, will find surprising," Novick said. "It's fascinating, and in a way that really speaks to our time." 
Incubating a career
Southeastern Michigan during the Vietnam War era may not have been the setting of Burns' first documentary, but it still set the backdrop for his early adulthood — particularly when it came to music. 
"I worked in a record store before college when I was in high school, and then after I graduated, a bit early," recalled Burns, who was born in Brooklyn but moved around with his family and lost his mother to breast cancer at age 11. 
"The store was called Discount Records in Ann Arbor, Michigan, where we lived, because my father taught at the university."
James Newell Osterberg, Jr., the soon-to-be rock sensation Iggy Pop, had worked for the same business. Like Burns, the musician credits the experience as a formative one, and described the indie record stores of that era as "a mix of theater and laboratory." 
For Burns, the now-defunct shop was more of an incubator, where he learned to embrace multiple genres and encountered the artists who made a lasting impression on him. 
"I discovered the Last Poets, a kind of early rap group that I just loved," he said, "and started listening to a lot of jazz, including John Coltrane and Miles Davis."
"The store was amazing. It had a greater diversity of music than anything I saw before or after, even the old mega stores in Times Square." 
As for film, Burns doesn't think the movies are dead. "There's so much that is good right now," he noted. Just don't ask him what he likes best.
"I don't have favorite films," Burns revealed, "or favorite filmmakers."
However, he does have go-tos for aspiring investigative storytellers and those just beginning to cultivate an interest in documentaries. 
"I would recommend Fred Wiseman, whose eye is extraordinary; Werner Herzog, whose work always amazes me; and the late Henry Hampton, whose work was incredible and impacted other filmmakers and our understanding of history."
Hampton was a peer at PBS who made the acclaimed civil rights documentary Eyes on the Prize six years after Burns' debut, Brooklyn Bridge.
For Burns, one of the most memorable aspects of making Hemingway was being able to "strip away these mask layers," to get at the more "confusing things" about Hemingway's character. 
"It rearranged all our molecules about him," the filmmaker said at a recent virtual event, "Hemingway, Gender and Identity."
Burns expressed how moved he was by "the ability of someone, despite the mountains, all the balls and chains he carried around," to write so perfectly, in a way that's "so simple and basic, and so generous," putting his readers into "a kind of reverie."
Burns referenced Hemingway's fourth wife, Mary Welsh, whom he says suffered the most. While reading the freshly typed manuscript of The Old Man and the Sea, she said (in the filmmaker's own words), "Ernest, I forgive you for all the rotten things you've done." 
"To me, it's just the way he's endured," concluded Burns. "It is transcendent." 
Hemingway premieres on PBS Monday, April 5. Watch online at PBS.org, or check your local PBS station's schedule for broadcast dates and times.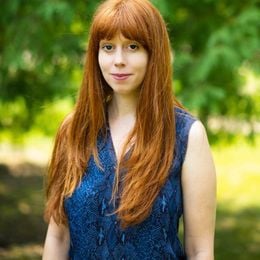 Sabrina Crews
is Rewire's audience engagement editor and a lifelong PBS kid. Follow her on Twitter @sabrinafaydra.