I Am Another You: Nanfu Wang Explores Homelessness
by
Rachel Crowell
When filmmaker Nanfu Wang met Dylan Olsen, the subject of new "Independent Lens" film "I Am Another You," she "wasn't looking for someone to film," she said in an interview with Rewire.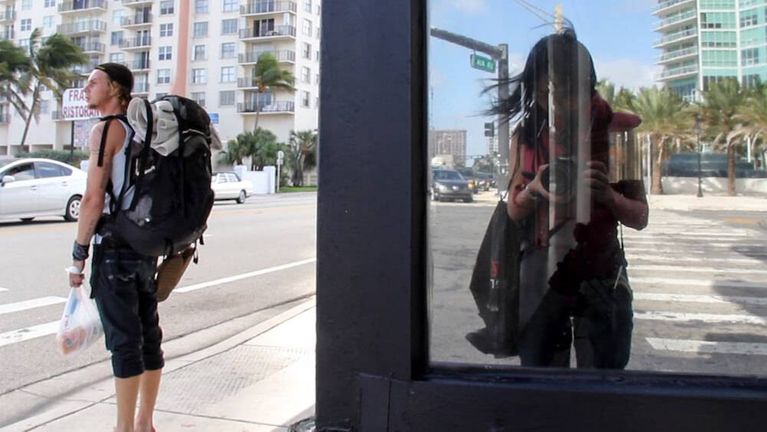 Wang was a graduate student in the news and documentary program at New York University. Olsen was a 22-year-old traveler, drifter, wandering soul or homeless person, depending on who was describing him.
They met when Wang decided to continue a birthday tradition of hers: going to a train or bus station and buying the cheapest ticket she could find to a place she has never been. "I like to travel, and I like to travel by myself," Wang said.
"When I came to America from China, I was fascinated by the notion of freedom. It was something I didn't feel I had a lot of understanding and experience (with)," she added. Travel is an outlet she's used to get a taste of freedom, both before and after coming to America in 2011.
She was on winter break and tickets to Florida weren't very expensive, so that's where Wang's travels brought her the year she met Olsen.
The pair met in a hostel where they were both staying. "I just wanted to do my exploring without a purpose," Wang said. Olsen was temporarily working odd jobs at the hostel in exchange for staying there.
They struck up a conversation. "I thought he was a little bit different than anyone I had met," Wang said. Before Olsen, Wang had met and filmed other people living on the street in Miami City, but Olsen described traveling and living outside as a life of freedom, one he chose for himself.
Still hungry for freedom herself, Wang itched to see more of what this life entailed. When she asked about briefly filming him the next time he hit the road, "Dylan said, 'You can't really understand this by living it for a day or two,'' Wang explained.
He invited her to embark on a longer journey toward understanding street life. Others at the hostel tried to convince her "it was a terrible idea," because of safety and other concerns, but Wang decided to extend her trip and travel around Florida with Olsen.
Days and nights on the street
Wang didn't have high expectations for the experience.
"I thought maybe three days and then I would have had enough," she said.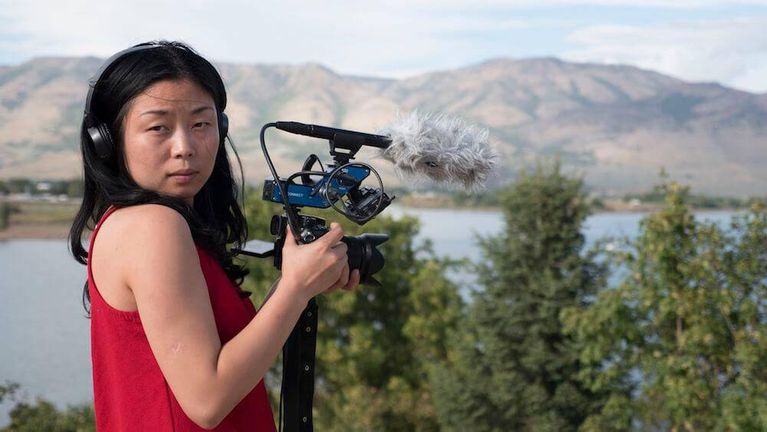 In reality? "It was magical." Strangers gave them food, cash or a place to sleep at night. They also slept outside and ate food out of dumpsters.
Despite the magical feeling Wang describes, in three separate years since 2008, officials have ranked Florida as the most dangerous U.S. state for homeless people, the Huffington Post reported.
"Dylan actually protected me a lot. He's very street-smart," Wang said. "He would remind me to be alert." He would tie a rope from his belt loop to her backpack before they went to sleep. That way, if someone tried to steal her backpack, it would wake him up.
"I trusted him and he really, I think, took care of our situation."
A different view of freedom
When they first met, Wang saw Olsen as someone with a type of freedom she hadn't seen before. But as she uncovered the reality of his situation, her view of freedom evolved.
Initially, Olsen described feeling most free when he had nothing, Wang said. He described himself as a traveler, not a homeless person.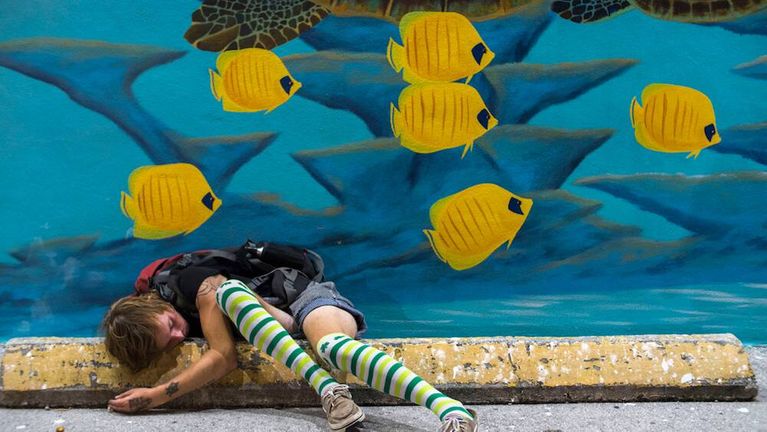 But some important context is missing from that first impression. Wang later meets and interviews Olsen's family in Utah where she learns he has a history of mental illness and drug addiction. She uncovers more about why he left home and witnesses the toll his travels take on his family members.
She saw "the sacrifice that he had to make or his family had to make" in order for him to continue living as a traveler.
"I realized he is not completely free–there are a lot of things that confine him," Wang said.
A deeper understanding of mental illness
"I Am Another You" ends with a kind of closure, but not a neat and tidy one. Olsen's still a traveler, which is the term Wang said Olsen and his girlfriend prefer to describe their lifestyle. Wang and Olsen are still in contact.
Her time with Olsen deepened the way she understands mental illness, she said. When talking with someone with a mental illness, she suggests that you "really engage with them and talk to them," "hear them talk about their experience," remember that "every individual is different" and "let them speak for themselves."
As for her, she's on "a continuous journey of examining 'what is the limit of freedom?' and what freedom means."
For information on mental illness and treatment or resources for supporting a friend or family member who has a mental illness, visit the website for the National Alliance on Mental Illness or call their helpline at 800-950-NAMI.
"I Am Another You" premieres on "Independent Lens" on Jan. 29. Check your local PBS station's schedule for broadcast dates and times or stream the film online starting Jan. 30.

Rachel Crowell
 is a Midwest-based writer exploring science and math. Rachel lives in Iowa with Delilah, a golden retriever a stranger once called "the cutest thing in America." Outside of STEM topics, Rachel welcomes writing opportunities on everything from art to finance. Follow Rachel on Twitter at @writesRCrowell. Reach Rachel at
[email protected]