Expect Stronger Hurricanes in the Future (And More of Them)
by
Katie Moritz
It's time to talk about the role humans play in natural disasters—that's the message of one climate expert in the wake of the recent "hurricane train" that devastated Puerto Rico and parts of the U.S and the Caribbean.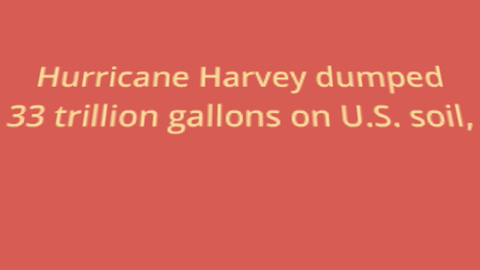 In a recent talk, Massachusetts Institute of Technology professor Kerry Emanuel said that climate change is sealing our fate to experience more tropical storms of that magnitude.
He said that these storms call attention to growing climate problems.
"In the wake of great natural disasters and tragedies... it's natural to ask if these just are normal events," Emanuel said. "People in my profession get bombarded by the media and overeager journalists who want to attribute it to something—these days, climate change. On the other side we have folks like the head of the environmental protection agency who thinks this is not a good time to talk about climate change. Which makes me wonder whether, had he been around on 9/11, if he would tell New Yorkers 'This is not a good time to talk about terrorism'? Well I take issue with that—it is a good time to talk about climate change."
More people living in hurricane zones

If we don't take control of climate change, Emanuel said, extreme tropical storms will become a lot more common and impact a lot more people.
Hurricane Harvey, the storm that caused an estimated $100 billion in damage in Texas and Louisiana, would have been considered a once-in-2,000-years event in the 20th century because of its severity, he said. But that frequency could increase to once every 100 years in this century if our current climate trajectory continues.
Storms similar to multi-record-breaking Hurricane Irma that pummeled the British Virgin Islands, Barbuda and St Martin, will go from a once-in-800-years to a once-in-80-years occurrence, said the atmospheric scientist, a long-time researcher of tropical storms.
And because of population growth, more people than ever live in areas that will be most impacted by these increased storms— "the global population exposed to hurricanes has tripled since 1970," he said.
The end is not near
The science behind tropical storms is such that they will continue to grow in intensity as the planet's climate warms—although the size of these storms will eventually level off, Emanuel said. However, that won't happen for quite some time.
In the 1990s, there was about a 1 percent annual chance of a U.S. rainfall event as intense as Hurricane Harvey. That likelihood has already increased to about 6 percent annually today. By 2090, the likelihood could be about 18 percent.
That means storms will continue growing in intensity and frequency for a long time into the future if we don't work together to improve our climate's future.
"We're going to be having Harveys, Irmas, and Marias as far as the eye can see," Emanuel said.
But there's still time to change our ways and get the earth back on track. What can one person do to make a difference? Try these quick tips and learn more by watching Global Weirding:
Featured image by Tobin via Wikimedia Commons.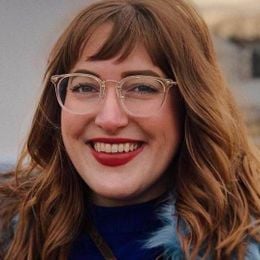 Katie Moritz
was Rewire's senior editor from 2016-2020. She is a Pisces who enjoys thrift stores and pho. Follow her on Twitter @katecmoritz.