How You Can Start a Career Without a Degree
"We have this idea that going to college is the only way to be successful, and I think that keeps a lot of young people from seeing the potential in other paths."
by
Taylor Hartman
Stephen Herrara didn't know what to do after he graduated high school. He didn't like the idea of college being so expensive, and his family lacked the resources to pay for most of his schooling.
Faced with high student loan debt, Herrara started looking into trade jobs.
"My uncle told me that a lot of places would hire me with no experience, then train me while I worked," Herrara said. 
He got a job as an apprentice electrician, with the promise to become a certified electrician if he stuck it out. Herrara worked as an assistant for four years, until he completed the hours required to be certified as an electrician. 
"The great thing about the job was I got paid to learn," Herrara said. "I got full benefits and a full-time schedule while I was getting skills that I needed to start my career. Now I make like $55,000 a year and own my own business."
For many in the U.S., graduating high school and going to college is seen as the best guarantee for a solid job outlook. In 2019, 66 percent of 2019 high school graduates were enrolled in colleges or universities, according to the Bureau of Labor Statistics.
But with student debt skyrocketing while pay stays stagnant, a four-year institution may not be for everyone. 
Many young people are finding success in different ways, going against the grain while still reaching high earning potential in rewarding careers.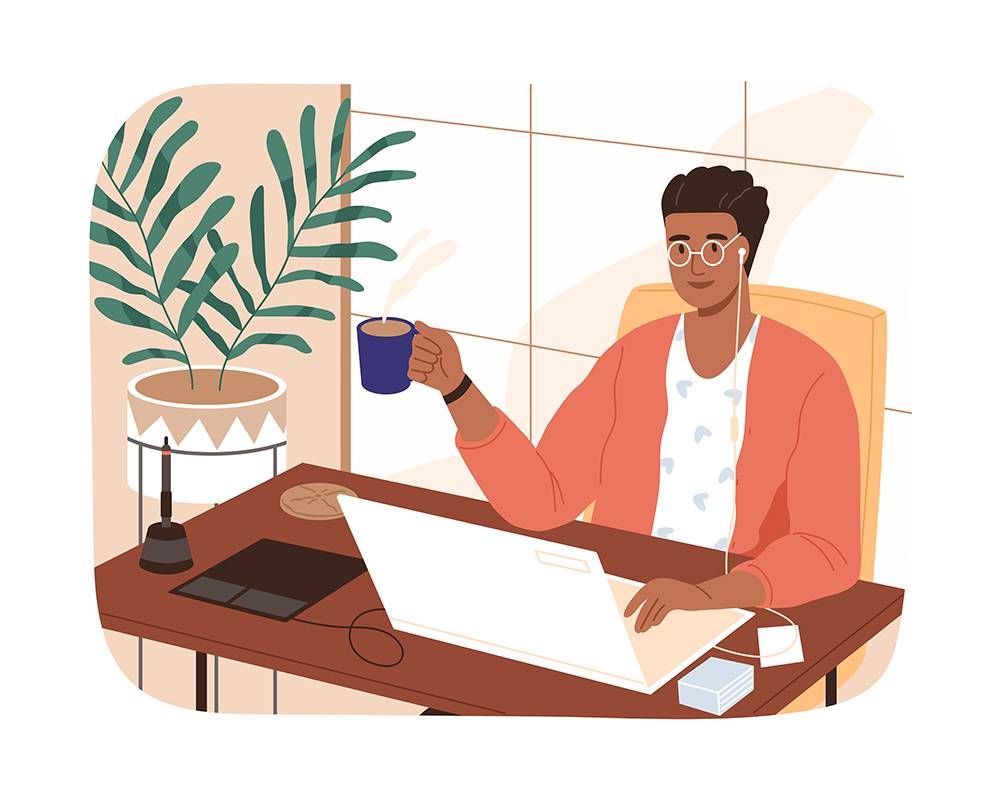 Finding a trade to train for can be a great alternative. In the United States, trade workers earn an average of $44,189 per year, with some job fields and locations earning much higher. 
For counselors in the public school system like Linda Beck, stories like Herrara's are proof that students who don't want to or can't go to college can have successful careers in a variety of fields.
Beck worked for years as a counselor at South High School in Denver. She says that she always encouraged students to look into trade jobs they may enjoy. 
"People like plumbers and welders make great money, and they aren't running up nearly as much student debt," Beck said.
"If I had a student who expressed interest in jobs like that, I would encourage them to follow it. We have this idea that going to college is the only way to be successful and I think that keeps a lot of young people from seeing the potential in other paths."
Move up the ladder
Nicole Gaylord grew up thinking she would go to college. When she was in high school, her father suddenly passed away, and her mother became ill. With medical expenses piling up and a need to take care of her younger siblings, Gaylord realized school was out of the picture. 
"It broke my heart. I saw all my friends getting ready to go to school and I just felt stuck. I had to start working right away and I didn't want to do that," Gaylord said. "I thought I would be stuck at some dumb job my whole life." 
After she graduated high school, Gaylord started applying for jobs. She soon was offered a position at the State of Utah in a call center. It wasn't her ideal career, but the benefits were good, and there would be an opportunity to move up eventually. 
"When I was 22 I was offered my first supervisor position," Gaylord said.
"After that, I got better pay and yearly raises. Now I'm an office manager and I earn a lot more than I thought I would at 26 with no degree. Plus, I get a pension and can retire in my 50s, which is huge."
Find jobs that will pay for schooling or training
Beck said that whenever possible, she encourages students who don't want to go to college right after high school to look for jobs that give tuition reimbursement. 
"Going into the army isn't for everyone, to say the least," Beck said. "But there are so many organizations that will even pay you to go to school. Also, it never hurts to ask a company if that's something they offer while you're interviewing."
Many think of the armed forces when they think of organizations that pay for training or schooling. But organizations like AmeriCorps, the Peace Corps, and companies like Verizon and UPS also give generous compensation for employees looking to broaden their knowledge base. 
Make your own way 
The word "dropout" may bring about thoughts of failure, laziness, or lack of discipline. But for many who go to college, the school, degree, workload or culture is not a good fit.
Despite the negative connotations, those who drop out of school can still find rewarding careers on their own terms. 
Logan Day left college after her second year. She was studying graphic design but felt like school wasn't for her. She felt that she could learn more if she started working in her career field, and had the skills she needed to start getting jobs doing freelancing.
"When I left school I was scared, but I knew I wanted to do graphic design for a living," Day said.
"After I dropped out, I started posting to freelance sites and helping friends. Eventually, word got around that I was good and I started getting clientelle. It takes a bit more work to be self-employed, but I can set my hours and do my own thing, which is important for me."
If you're in the same boat, Day said you just need a little bravery.
"Just because society says college is the only way to get a good job doesn't mean it's true," Day said.
"Be bold and go with your gut. I'm glad I did. No one can tell you what's best for you other than yourself."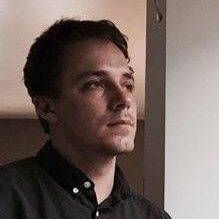 Taylor Hartman
is a writer from Salt Lake City. He works at KUED, Utah's PBS station. He loves the outdoors and discovering and writing new stories.