How Yoga Helps People Recover from Trauma
by
Brian Nordli
Breathe in.
Victoria Andrade felt like her body was betraying her.   
Three years ago on October 19, Andrade was sexually assaulted during a night out in Chicago. After a brief stay in the hospital over the weekend, she had returned to school at Marquette University. While her brain had blacked out much of the traumatic incident, the memories lived on in her body.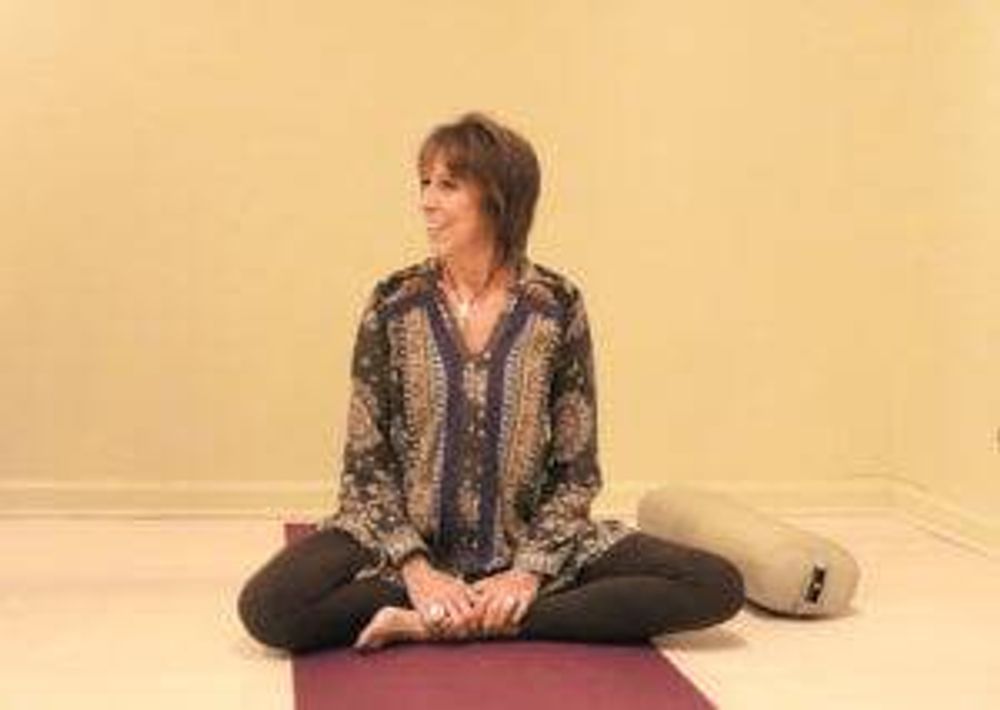 It lived in her anxiety attacks in crowded rooms, in the exhaustion she felt daily, in her tight chest, sore shoulders and absent appetite. She couldn't finish her homework or go to class. She thought she could just brush it off, act like it wasn't a big deal, but it was a big deal, and her body was telling her she couldn't ignore it.  
After three weeks of holding it in, she broke down. 
"I felt a lot of shame," said Andrade, 24. "Even though I was in a different city and nobody knew what was going on, I felt like I should be OK, and should go back to school." 
Andrade started seeing a talk therapist after her semester ended. The therapist diagnosed her with PTSD, depression and anxiety. And she still felt disconnected from her body.  
"I knew I had these emotional issues to work out from the trauma," Andrade said. "I didn't ever stop to think about how that connected to my body."  
Then she moved back home and started seeing a therapist at the Center for Contextual Change in Skokie, Illinois. It was there that her therapist suggested she try yoga to treat her symptoms, and everything changed.  
Breathe out.
The concept of incorporating yoga into traditional therapeutic methods is gaining popularity in the U.S. While more research needs to be conducted, studies presented at the American Psychological Association convention earlier this year suggest male veterans and university students are finding success managing depression and anxiety with the consistent practice of yoga.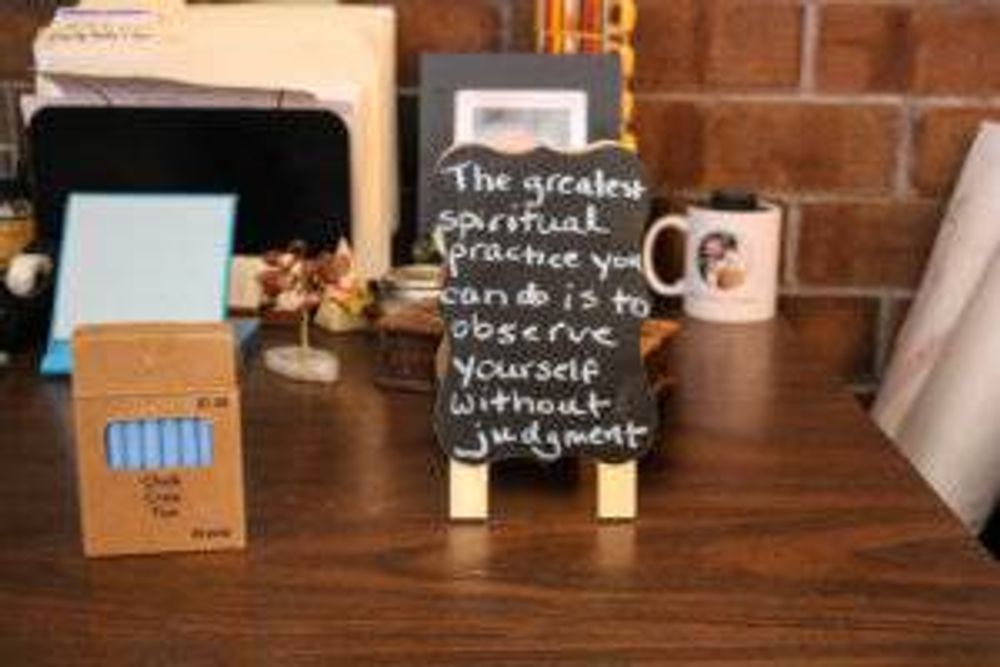 Yoga has been an instrumental tool at the Center for Contextual Change. The Illinois-based therapeutic centers treat clients experiencing symptoms of abuse, trauma and depression. Symptoms are often stored in the body and are reflected in things like slumped shoulders, exhaustion and lack of eye contact, said the center's clinical director, Peg Duros.   
Yoga coupled with talk therapy helps folks tap into and release that pain.  
"It's this difference between processing things from bottom up versus the top down," said Duros, who is a trained yogi. "If we're only processing from the top down, we're missing this whole other important piece. There's all this information our body has for us."  
Duros began incorporating the ancient Indian practice into her treatment about six years ago. Unlike yoga class, she provides one-on-one sessions inside the center's tiny yoga studio.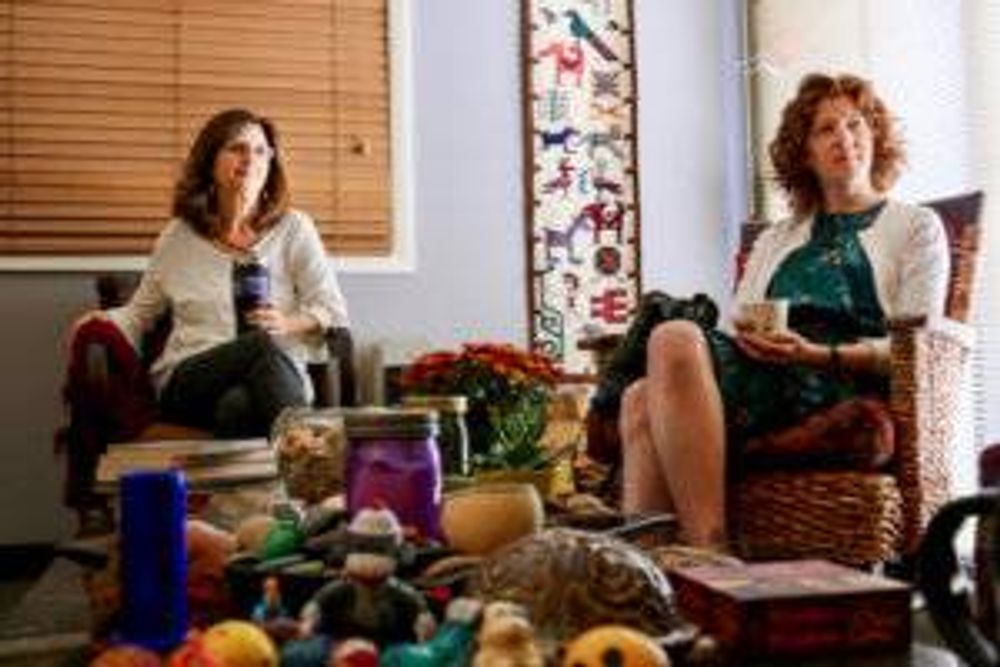 Amid flickering lights, chakra-mantras and the faint scent of fresh water incense, patients will go through a simple routine. She starts by asking them how they feel so they can start listening to their body. Then they move on to a breathing exercise to get their blood flowing or to lower their anxiety. Finally, patients take simple yoga poses like tree pose, sun salutation or legs up a wall.  
The practice is all about being mindful, and listening to your body, Duros said. Yoga could even be a breathing exercise done at home. The simple process of mindfully breathing in and out through the nostrils naturally calms the body and slows the heart rate, she said.  
For clients like Scott*, 52, who struggles with clinical depression, yoga has been instrumental in recovery. His depression would paralyze him, but yoga kept him moving. It centered him. The exercises have become ingrained in his routine and mentality today. 
"If you met me before yoga going on, you'd see someone shut down, who would hardly talk," Scott said. "I wasn't anywhere near where I am today. I'm a more aware individual. That body part of the yoga and understanding it was huge."  
Breathe in.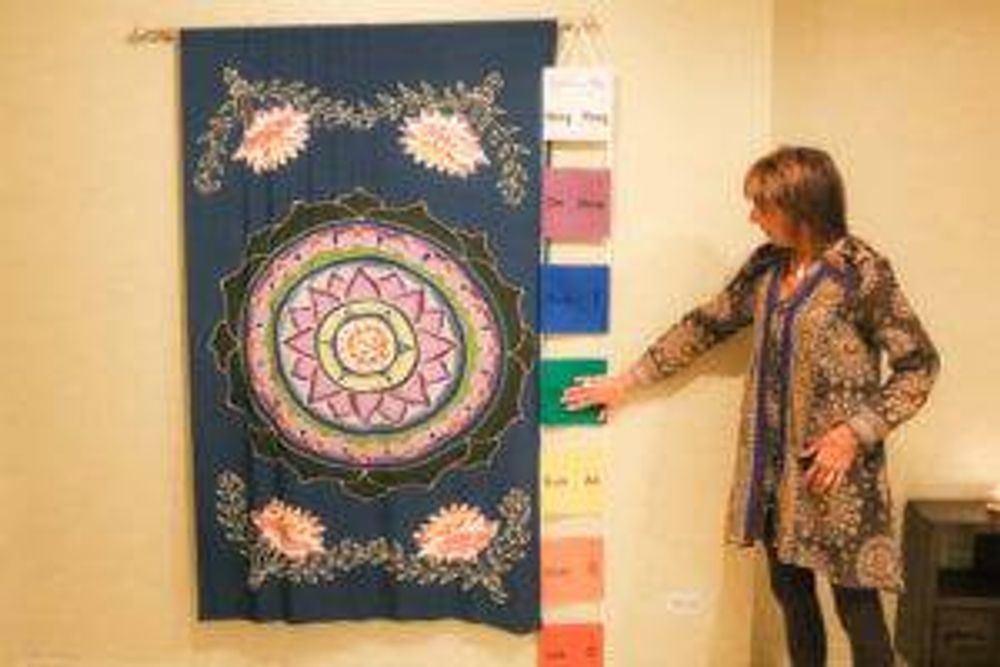 Andrade had done yoga as a child, but she said her sessions at the center were different.  
Duros would ask her how she felt, and they'd come up with a mantra, like "I am enough," to focus on for each session. The process opened her up to the anxiety, depression and stress she had been carrying in her body. Not every session was perfect, but it was a process, and in that process she found release.  
"Basically it made me more mindful of my body and mental state throughout the week and how my mental state affects my body," Andrade said.
She doesn't go to yoga therapy sessions as often anymore, but she still uses the tools Duros gave her. When she's feeling stressed or anxious, she might do some breathing exercises or poses. It's a reminder to be mindful and to pay attention to how her body is feeling, she said.
She's returned to school at Loyola University, and plans to graduate with a mathematics degree.  
"It has been a really, really long journey that I've been on," Andrade said. "I don't know that I can say that I'm completely 100 percent... but I think yoga has helped a lot. It's made me appreciate and understand my body a lot more, and the connection between body and mind. That was important to my recovery and still is important to my recovery." 
Breathe out.
Try it for yourself
You might think of yoga as a luxury only some can afford, or something you have to do in a classroom setting at your local gym or community center. But really, yoga is something you can do anywhere and anytime—whether it's in a car, at home or in the office, Duros said.
Here are a few exercises to ease depression or calm anxiety. Try them alone or form a small yoga group with a friend or two.
Breathing exercises
1. Breathing: Inhale through the nostrils with the stomach going out; exhale through the nostrils feeling the stomach go in. 
2. Woodchopper: Inhale three times, first with your arms in front of you, then to the side, and then over your head. Exhale as your arms swing down and your body bends like a woodchopper. 
3. Bellows breath: In a chair, inhale and raise your arms up with your fingers extended, then exhale your arms down. 
Simple yoga poses
1. Child's Pose: Sit on your knees with your legs tucked behind you, bend forward with your forehead touching the mat and your arms out, and breathe. 
2. Legs up the wall: Lying on your back, raise your legs and rest them against a wall.
There are lots of online resources that offer easy yoga poses beginners can try at home.
*Name has been changed for confidentiality.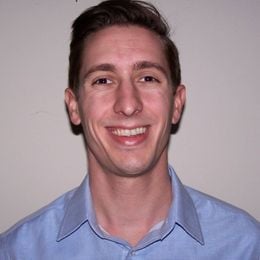 Brian Nordli
is a freelance journalist based in Chicago, where he writes about social issues, immigration and culture. Before returning to his hometown, he worked at a newspaper in Las Vegas covering crime, education and the city's desert denizens. He recently spent more than a year teaching English in South Korea and traveling Europe and Asia. He hasn't been able to shake his craving for kimchi since.