How to Negotiate Your Salary and Benefits Over Zoom
Right now is actually a great time to ask for a sweeter deal at work.
by
Kyle Raymond Fitzpatrick
If you've been feeling exhausted from your job recently, you're not alone.
The constant video calls, blurring of work and home life, and juggling of multiple responsibilities during both a pandemic and civil unrest are taking a toll on many remote workers.
"It feels like we're working harder when we're not, because our brains are working more," said Dr. Terri Kurtzberg, professor of management and global business at Rutgers Business School.
Nonstop teleconferencing, the inability to track emotional cues over video, and the need to process delays in conversation all contribute to fatigue, she notes.
On top of that, work breaks — chatting at someone's desk, grabbing coffee, walking to and from meeting spaces — have largely disappeared.
"We've lost out on the time that wasn't hardcore productive but still a part of work," Kurtzberg said. "What we're left with are the more intensive pieces. Work does feel harder now, whether or not it is objectively more."
With more than 50 million Americans currently unemployed and the country facing a bleak economic outlook, it might not seem like an opportune time to ask for a higher salary or more benefits. But, given all the added stress and pressure this year has placed on workers, you may be in a better position than you think to negotiate a sweeter deal for yourself. 
Just remember that asking for a raise, higher job title or other perks and benefits while working remotely will take a little extra finesse.
Choose your mode of communication carefully
Negotiation is all about preexisting relationships and communication. If you're attempting to negotiate remotely, remember that it always helps to have a personal relationship with your boss. 
"Your boss should like you," said Dr. Charles Naquin, associate professor of management at DePaul University's Driehaus College of Business.
"Or, at least, be on good terms with your boss. You need to provide your boss solid evidence that you deserve a raise that they can then take to the powers that be."
Naquin suggests having these conversations with your boss via video chat rather than email or text.
"Video allows for more communication bandwidth. Start your conversation with some pleasant banter unrelated to the asking for a raise — a strategy often called 'schmooze-or-lose.'"
Kurtzberg, on the other hand, recommends a surprisingly lo-fi tool for remote negotiations: the telephone. 
"When you're on a video call with someone, you're essentially sitting three feet from them. It's intimate," she said. 
On the phone, you can free yourself of the face-to-face intenseness and distractions that come with seeing yourself on camera. 
Sleep on it
Whatever mode of communication you end up choosing, Kurtzberg doesn't think an initial conversation about salary and benefits should ever involve you making a final decision. You should take at least a night to sleep on it.
"Always say thank you for the information and that you need to look this over or talk to your significant other," she said. 
"If you promise yourself you won't make a decision on the call, the whole conversation will go differently. You can even announce that at the beginning, to lay out expectations and take some control."
Be flexible
So what can you actually expect to negotiate, given the country's current financial situation? The answer is complicated. 
"If money is off the table, explore other aspects of your employment," Naquin said. "I've seen former students negotiate for extra training, assignment to a particular project, new titles, etc."
Kurtzberg urges those interested in negotiating their position to consider the other side and think about what an employer might want.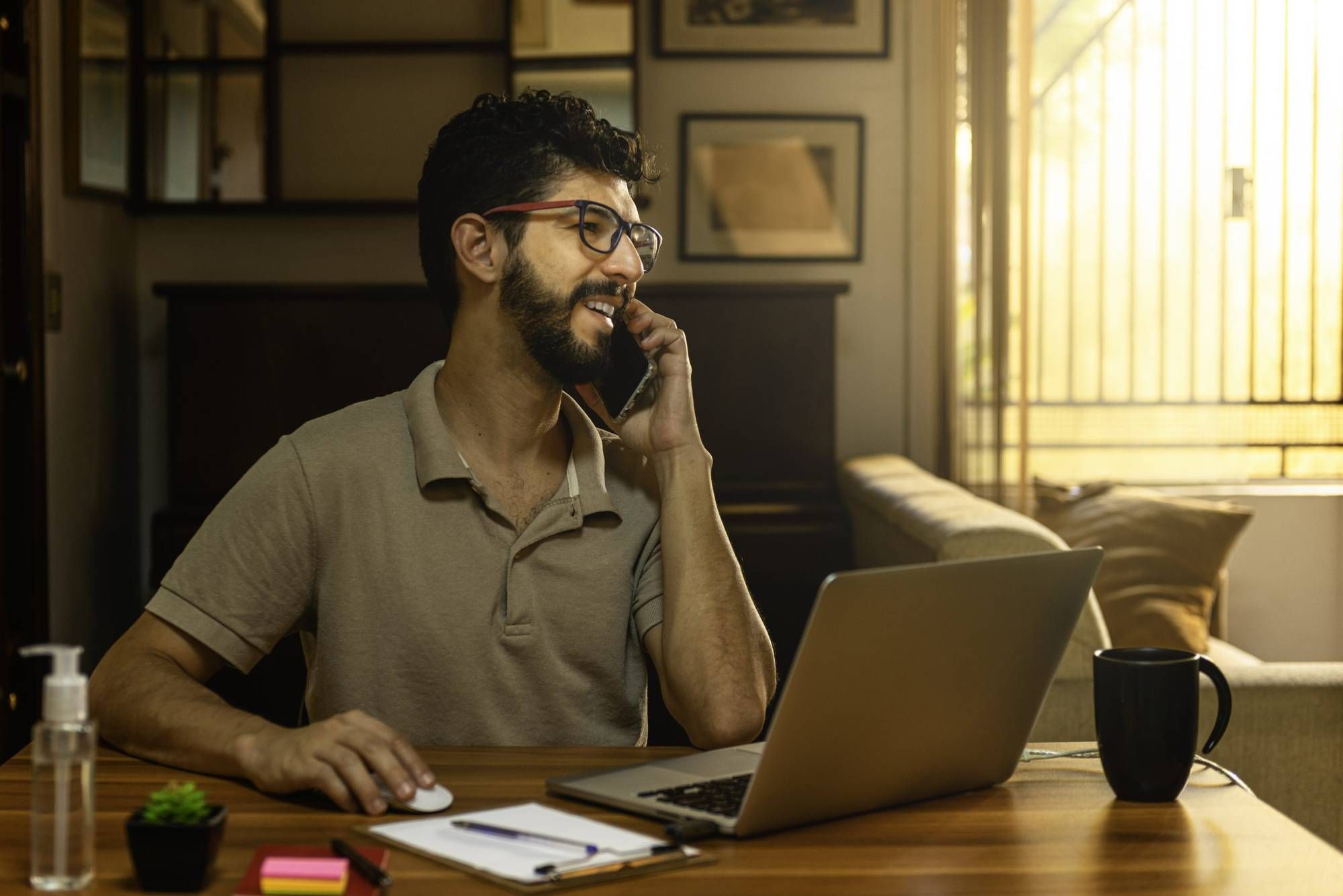 She recommends asking yourself the following questions: "Where are they coming from? What is important for them? What will make them raise their eyebrows?"
If your company is letting employees go or tightening finances in other ways, you may not have a chance to successfully negotiate for anything right now. But that doesn't mean you can't lay the foundation for improvements in the future.
Kurtzberg suggests making it known that you would like to revisit titles and salary once the company's fiscal situation has settled. Doing this can make you look favorable and flexible.
"It shows you're accommodating and negotiated with time, to make it more likely that the conversation will go well at a later date," she said.
Be your own advocate
While many of us are exhausted from the trials of working remotely, there are millions of workers — many of whom are essential — who don't have the luxury of working from home. 
Zoom fatigue may not apply if you work in one of these positions, but working amidst the unknown does, and you should still advocate for yourself.
"We're going through these extraordinary measures and everything feels so heightened," Kurtzberg said, suggesting that all workers speak up for themselves — or get out if there are better options. 
"If you have strong alternatives, then you can say that you love this job and want to renegotiate terms, that this isn't what you signed up for," she said.
"If you don't, know what it is you're up against and exercise your options."