How to Make the Best of Your Virtual Internship
A remote internship comes with a bunch of advantages — if you take the opportunity into your own hands.
by
Gretchen Brown
Bailey Coronis expected to spend his summer in New York City, interning with a media company as a fellow with the International Radio and Television Foundation.
Instead, COVID-19 happened, and the fellowship turned into a digital speaker series. 
He landed an internship back home in Minnesota, which, too, turned digital. As his internship wraps up this month, he's only met his colleagues in person a few times.
Thousands of college students faced a similar reality this summer as their internships were canceled. 
Many of the internships that weren't canceled went virtual, forcing students to take their first steps in the real world from their childhood bedrooms.
"The hardest part for me is finding separation between work and being at home," Coronis said.
"It's always on my mind, because I'm home from college and I work at the desk in my room."
Coronis had been looking forward to living in New York City and making connections with media professionals.
Instead, he's at home with his parents. But that connection part is still happening, albeit virtually. 
He has just three coworkers at his internship, so he's been able to get to know them well.
"With the fellowship, I've done a lot of informational interviews," he said. "And one of my main goals is to keep up those connections."
He said he plans to follow up regularly with the folks he's met.
Coronis' internship and fellowship looked different than he'd imagined. But he still found ways to make the best of each.
Strong connections are still possible — if you put in the effort
Rebekah Harriger is an experiential learning coordinator at Harrisburg University of Science and Technology in Pennsylvania. She says she encourages students to use this opportunity to take their internships into their own hands.
It shouldn't be a passive experience.
"Enhancing your organizational skills will be a key area of success," Harriger said.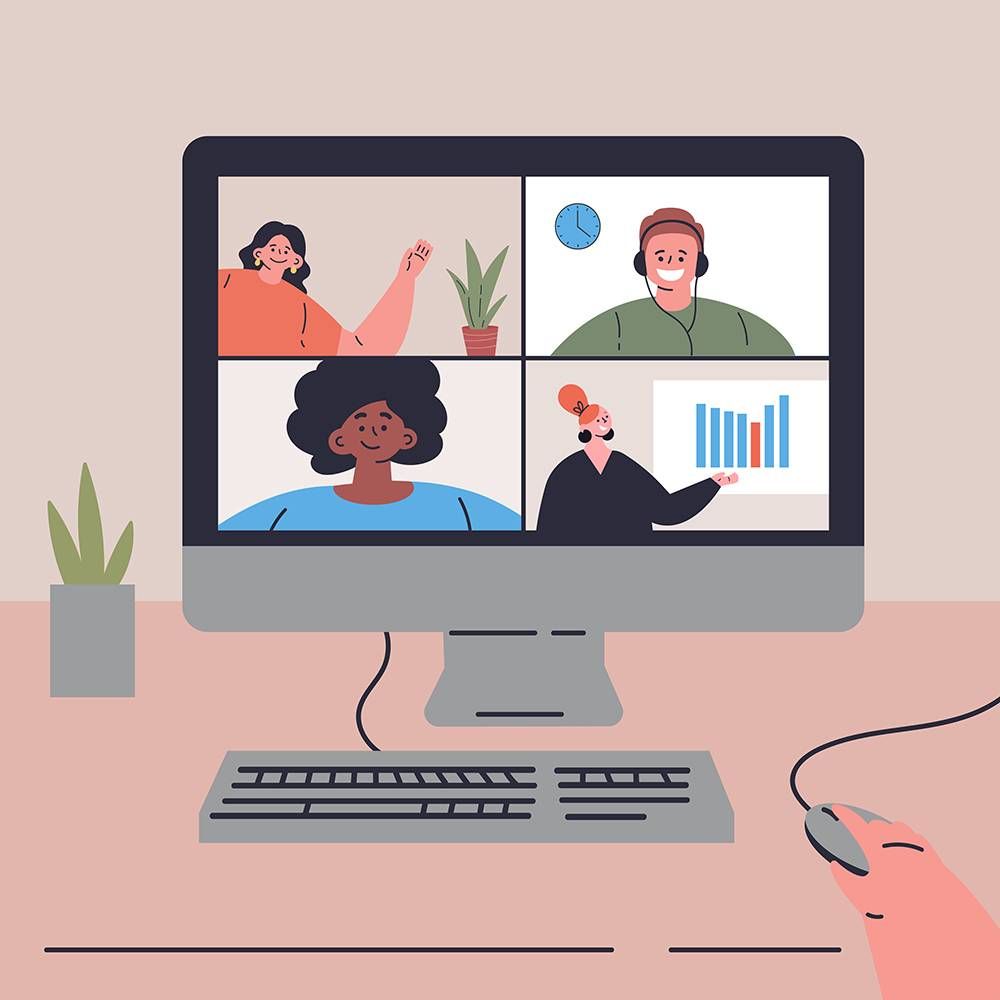 "Since you will be working independently virtually, you will want to stay organized and manage your time."
If you want to make strong connections with folks you work with, you may have to make it happen yourself.
For instance, you can request a regular standing video meeting with your supervisor. That way, you get regular facetime and make sure you're communicating well.
"If you want to make connections with other people in the organization, request if you could have short phone calls or video meetings," she said.
You could even reach out to other student interns at the company or in the industry. Expanding your network is important.
Make a communication plan
Some folks might worry that they won't get the same experience in a virtual internship.
But Harriger said that because virtual internships are often project-based, they are often even more hands-on than an in-person internship.
Coronis was a video production intern with the Bloomington, Minnesota Convention and Visitors Bureau. 
While the internship was online-based, his projects often sent him out on his own for video shoots — at parks, at a wildlife refuge, at the Mall of America. 
Then, he'd come back and edit the tape. This independent, hands-on setup worked for him.
"I'm a pretty independent person, so I didn't find it that hard," he said.
Some interns, though, might be intimidated by remote, independent work when they're already new to a field.
They may worry about getting help from far away.
"When you aren't able to just walk over to your internship supervisor to show you how to do something, it might make the task you are completing feel difficult," Harriger said.
She recommends making a communication plan with your supervisor, so you know exactly how to get help when you need it.
"Ask what the best method is they would like for updates about your work," she said. 
"For example, if you have a standing video meeting, come to that meeting prepared with notes on your progress, and any questions or ideas you would like to propose."
It's just as important to have an avenue for feedback from your supervisor. Include that in your plan, too — it's the only way you'll grow as a professional.
Are virtual internships the future?
Coronis anticipates his experiences will look great on his resume.
"With the pandemic and the way the industry is moving, virtual work will become more normalized than it has been in the past," Coronis said.
"And saying you've done it before makes you a more marketable candidate for a position."
In many cases, virtual internships can open up doors. They can also be extremely competitive. NPR received over 20,000 applications for 27 internship positions this fall, up from 2,500 applications for 55 spots last year.
An NPR spokesperson chalked up the surge to the fact that the internships are completely remote this year; interns don't have to move to expensive cities like Washington, D.C., New York or Los Angeles. 
As he heads into the fall semester at Drake University in Des Moines, Iowa, Coronis is preparing for another virtual internship — this time with NBC Universal, working on The Tonight Show.
He's excited about it. The virtual aspect actually made the internship possible.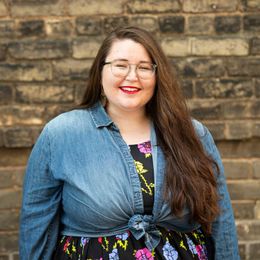 Gretchen Brown
 is an editor for Rewire. She's into public media, music and really good coffee. Email her at
[email protected]
, or follow her on Twitter @gretch_brown.