How to Help Your Parents Plan for Aging
What you need to know about preparing for the future, from advance directives to aging in place.
by
James Napoli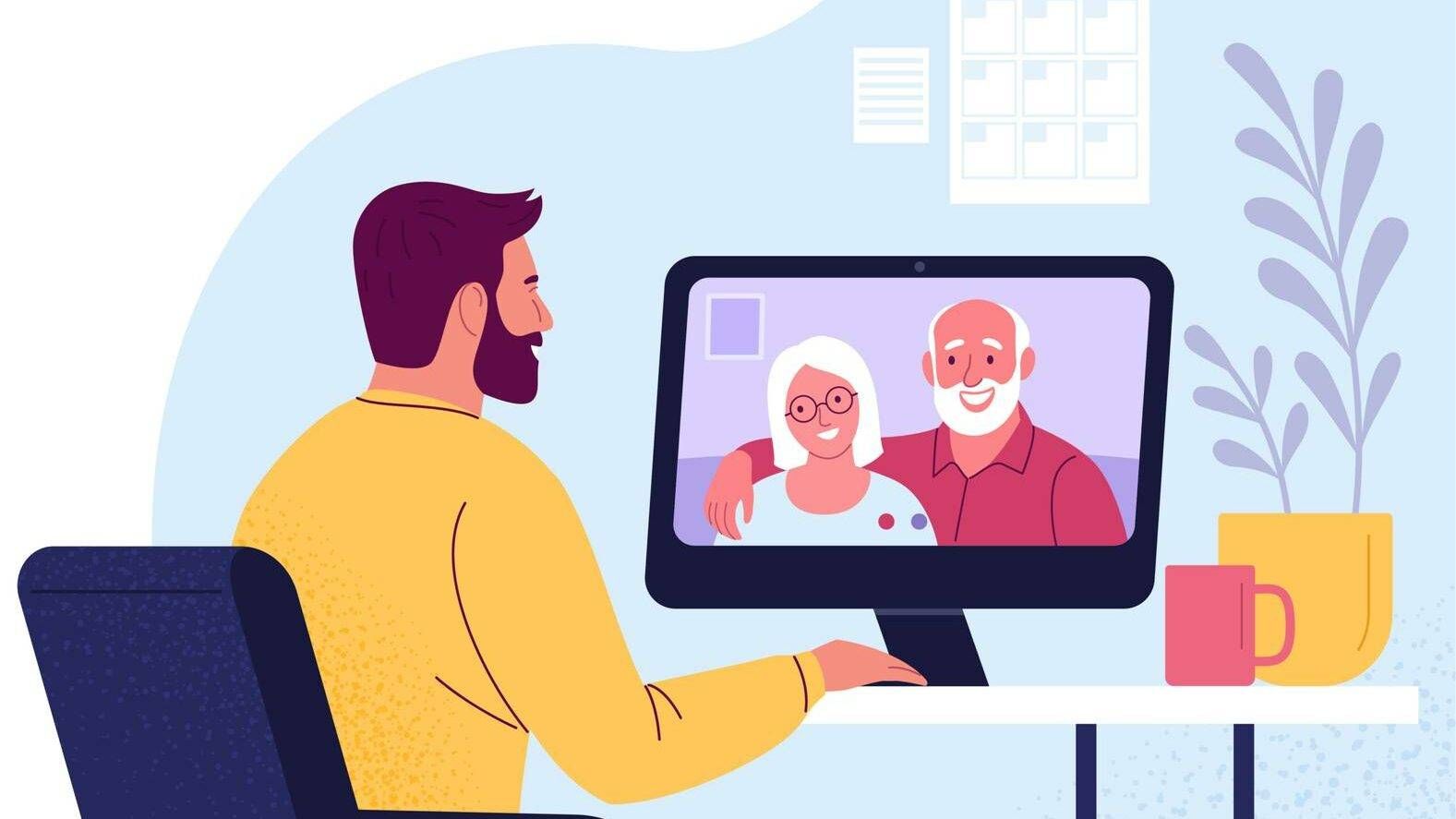 Over the past year, my parents have made some big changes. 
My dad, 70, retired after nearly five decades spent working on construction sites. He and my mom, 65, sold the home in New Jersey where they raised their four children. And they've now settled into a small cabin in the mountains of western North Carolina.
My siblings and I are excited to see our parents turn a retirement dream into a reality, but we also share a number of concerns about their health and long-term financial situation. We want to support our parents as they embrace this exciting new chapter of their lives and have recently started discussing how we can best achieve this goal.
But, after a recent text exchange with my sister, I realized that I actually have no idea where to start with helping my parents as they prepare for the future. Do they need to create a will? What happens if their mobility becomes more limited and they have trouble with the stairs in their cabin? How should we even open a conversation with them around these sensitive topics?
During a meeting with the team here at Rewire, I discovered that I wasn't alone in feeling overwhelmed by the prospect of having to help parents plan for aging.
Luckily, I was able to turn to Grace Birnstengel, a colleague at our sister publication Next Avenue, for some expert advice and guidance. Grace has been covering aging as an editor, reporter and writer since 2017. (You can learn more about her beat in this Reddit AMA thread.)
Outside of Next Avenue, Grace has personal experience as a caregiver for her grandparents and an aunt. Like me, she is also currently engaged in conversations around helping her own parents with planning for aging. Here are her tips for starting the process of helping older family members prepare for the future.
I'm overwhelmed by the idea of helping my parents plan for aging, and I don't even know where to begin the process. What do you recommend as a starting point?
Before you dive into helping your parents, first think about how there's a reason that you know so little about these topics, and why most people shrug off making plans or even talking about it. It's because we live in such a deeply ageist world. Being old is seen as shameful, a means of becoming weak and irrelevant and needing help from others. American culture and society is so individualistic that it's seen as a really bad thing to need help. Whereas I think it's actually one of the most human things to need and want help from others around you.
With that context in mind, know that your parents are probably not going to be excited to talk about this stuff, because for them it could signify decline, becoming irrelevant, becoming weak and needing help — and nobody wants that. But that's actually not what aging means or is.
So, before you start drilling your parents with questions about estate planning, the best place to start is actually to get a better understanding of how they view this stage of their life and the next one: What are their goals after they transition out of a job or move, or whatever their next step is? Depending on your relationship with your parents, encouragement and support and being a listening ear for that can really go a long way.
It's hard to say what's most important because it really does depend on your circumstances. A lot of young people have baby boomer parents who may also be caregivers for their own parents. 
So, it really depends on who your parents are, but I would say the three main buckets that you might want to have conversations with them about are finances, housing and advance directives.
What's an advance directive?
It's a document that states your preferences, if you aren't able to speak for yourself. The main types of advance directives are living wills, which specifically relate to medical care. For example, if you aren't able to speak for yourself during a medical emergency, what are the kinds of lifesaving treatments that you would or would not want, and for how long? 
The living will usually contains a line about who you want your health care power of attorney to be. Essentially, that's just legally naming somebody you trust to make medical decisions on your behalf. It saves your family members and friends from having to make difficult decisions in a moment of crisis, when they're filled with grief, and it just allows them to focus on being by your side and taking care of you.
They're simple to fill out, and it's better to do sooner rather than later. The template for your state's advance directive is easy to find online. You can also change and update it at any time. In some states you don't have to get it notarized, you just need to have two witnesses. Definitely keep it in a safe place with your other important documents, and bring a copy to your next doctor's appointment.
Can you share a few tips for young folks who are starting to have these difficult conversations around aging with their parents?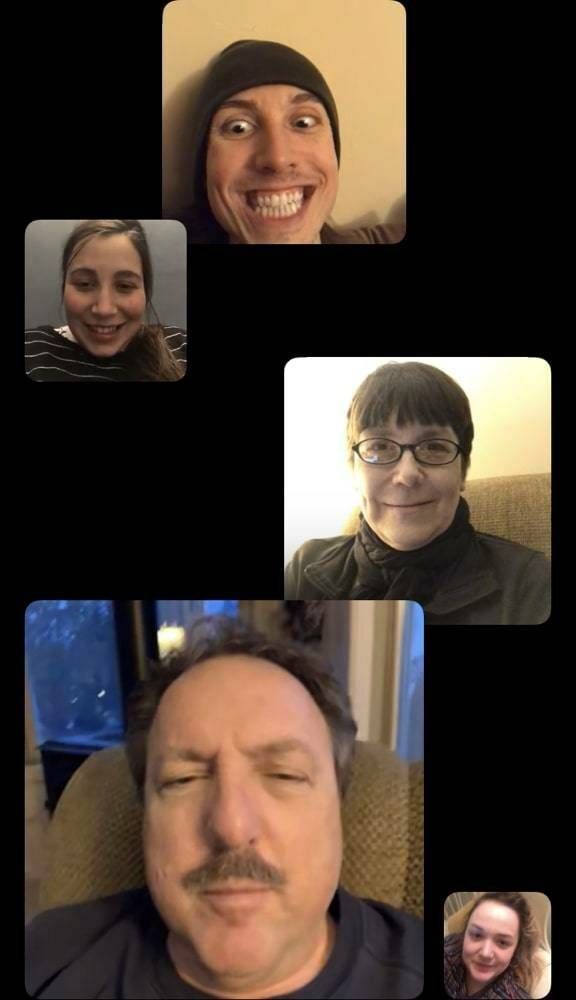 The first thing you should do is take a temperature check of where they're at. If your parents are averse to talking about getting older, spin it so that it's more of a positive angle on this exciting next stage of their lives. Find out what opportunities they want to think about for the next 10 to 20 years.
Asking about their goals can be a really good entry point. If they're thinking about moving and downsizing, you can ask if they've thought about how this relates to their health. I think a big guiding light through those conversations is trying to get a better understanding of what your parents' values are and what are the most important things to them in the next phases of their lives. Then ask what they need to make sure they're covered to allow them to keep doing those things.
Another access point for having those conversations is connecting the dots to other people they know or other things they've experienced, like if your parents have been caregivers to their older parents, or maybe if they've had a friend who had a surgery and had to move because of it. You could use those real-life examples as a tool to talk about them.
If they brush you off, then it's just a matter of continuing to bring that up in different ways. Be sensitive to where your parents are at and what they're ready to talk about. Ultimately, know that you can't parent your parents. If they're so resistant that they won't even sit down and have a conversation with you about it, you just need to accept that at the end of the day, they're adults and will make their own choices.
How should we approach planning when the responsibilities will be shared among siblings?
Start talking about it early. It depends on your relationship with your siblings, but you could try to bring up the topic naturally rather than schedule a conversation. Some level of resentment and conflict will just be unavoidable — we're all humans and have complicated relationships. But if you can get a sense of where everybody's at and what people are willing to contribute to the process, then you're going to be better off in the long run.
For instance, between me and my siblings, I've been thinking lately that if one of my parents is a widow or widower and they need extra support, then they could move in with me. So, one of your siblings might surprise you, and it's just good to talk about those things.
Many people (including my own parents) are interested in aging in place. Is there anything that adult children can do to help support that goal?
Start by Googling "how to age in place" and reading about the most important home modifications they would need, like installing guardrails to make it more accessible. Get an idea of what things would be needed, in case your parents were in an emergency situation. There are a ton of resources, and even grants, to help people modify their housing situations so they can stay where they are. 
Another big thing to consider: What access do they have to health care in their area? Do they have a doctor and a hospital they can get to within 30 minutes? Do they have the resources they would need in their area if they were less mobile and less able to do things on their own? You don't want them to be too isolated. Make sure that they have a network of support wherever they are so that they can stay where they want to stay as long as they possibly can.
Are there any other important considerations when helping parents with planning for aging?
To the extent that you feel comfortable talking to your parents about their financial situation, that can be important to discuss early on. A big reason for that is because it informs what you have access to, in terms of long-term care. The amount of money you have often directly relates to the type of care that is accessible to you. And we know that fewer people are able, both financially and practically, to care for their aging parents in their own homes.
I recommend asking yourself: Do I want my parents to end up in a nursing home? Probably not. So what can we do to avoid that? For me, it's this willingness to move one of my parents in with me if needed. For others, it's encouraging parents to look into long-term care insurance so that they can afford to live in a facility that's not a nursing home. For you, it's going to be helping your parents figure out how they can safely stay where they are as long as possible.
What free and low-cost resources are available to help with planning?
The Eldercare Locator is a public service of the U.S. Administration on Aging. It's basically a free web tool and chat service that can connect people to different free and low-cost services and support in their areas. It's like a hub for all of the things in your community that have to do with supporting people as they get older, including financial resources, care support resources, legal and tax assistance, meal assistance and delivery, community centers, resources for home care and transportation assistance.
AARP also has a public benefits guide on their website with free and low-cost resources for every state.
If you do have extra financial resources, are there other professionals available who can help with planning?
The best place to start would be to call your Area Agency on Aging. There's also something called a geriatric care manager that would be a really good resource for someone who has a parent dealing with significant health issues that they're unable to manage on their own. There's a directory of geriatric care managers available via the Aging Life Care Association. 
If your parents already have a relationship with a financial planner or an attorney, absolutely lean on that person as a resource for planning.
Is there anything young adults can start doing today to help prepare for their own journeys in aging?
You definitely should create an advance directive. It's a very simple process for you, so there's no reason you shouldn't do it. Beyond that, I think it's probably more important to focus on older people in your life. 
My homework for people in their 20s and 30s would be to start trying to dismantle the ways they think about older people and getting older. Challenge ageism in your everyday life in the same way that you challenge sexism, racism and homophobia. Ageism is pervasive and really harmful and dangerous to the older people in our lives.
This interview has been edited for clarity and length.
Take a proactive look at aging with "Fast-Forward," a new PBS documentary that premieres nationally on March 24. Watch online at PBS.org, or tune in at 10 p.m. ET/9 p.m. CT on your local PBS station.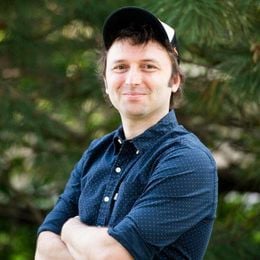 James Napoli
, a former editor at Rewire, is a freelance writer, photographer and radio producer. Find him on Twitter @jamesnapoIi or Instagram @james.napoli.