How to Deal With Guilt When Your Partner Pays All the Bills
You don't have to feel bad about relying on your partner for financial help.
by
Vivian Chung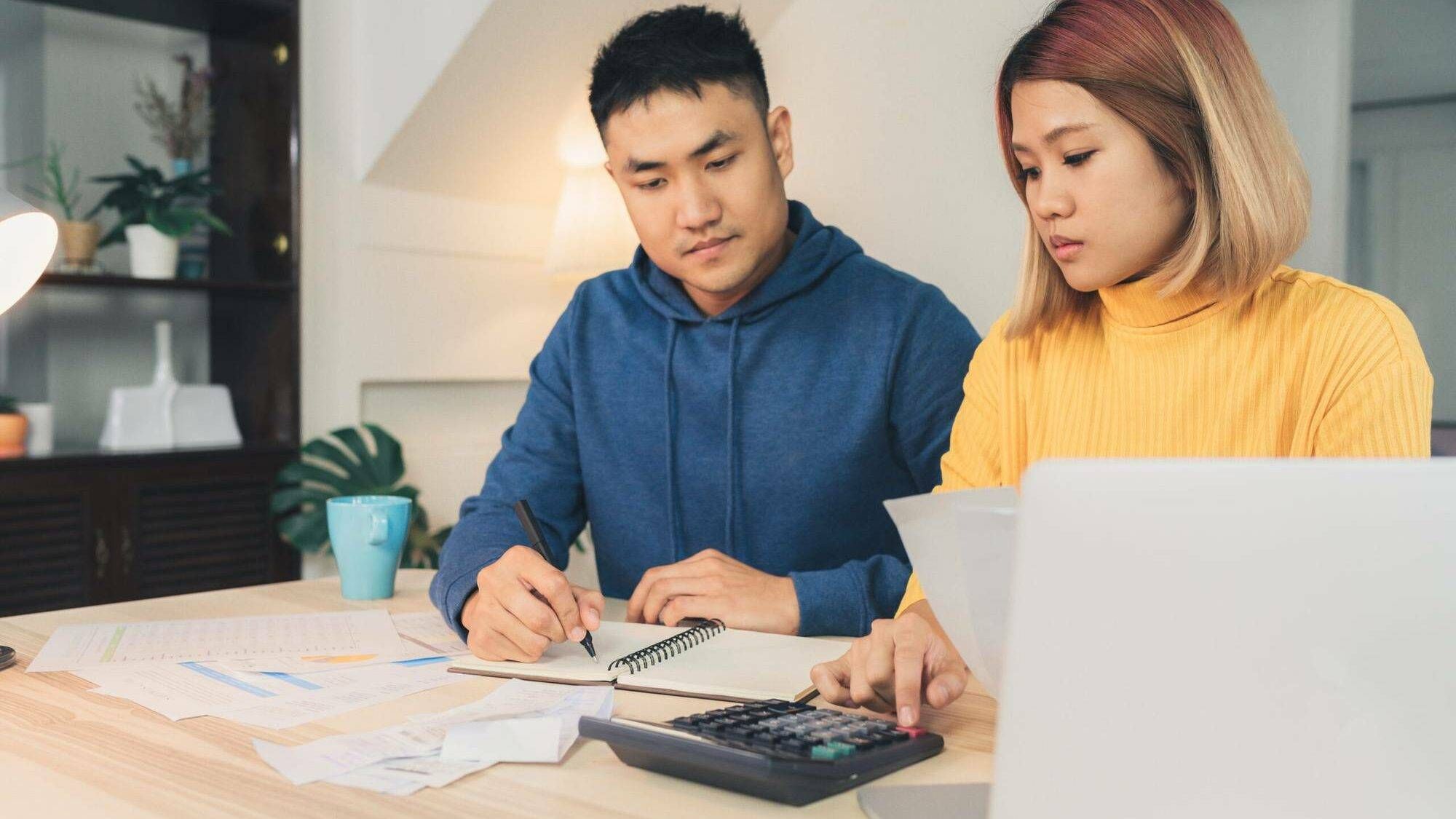 For the past year, we've experienced the ever-changing circumstances of this pandemic and navigated nationwide closures as infection numbers fluctuated and COVID-19 variants emerged. 
We've also navigated high levels of unemployment, and whether permanent or temporary, the loss of jobs has impacted many of us financially. 
Since the start of the pandemic, I've relied heavily on government subsidies, but I wouldn't be making it through without the generosity of my partner. 
Though I don't have to stress about our rent or groceries for the time being, I struggle with the feeling of guilt — for relying on him financially, for not knowing how much longer we'll be in this situation as the pandemic lives on, and for feeling like I don't have anything to give back. 
I've found myself keeping a mental checklist of the meals I've consumed on his dime so I can one day repay him, and resorted to tossing on some winter gear instead of cranking up the heat in the apartment when temperatures dip in order to keep living costs low. 
How much guilt we feel for receiving financial help stems from our own experiences with and beliefs about money, which are often influenced by society and our culture. Regardless, there are healthy ways to manage feelings of guilt, which involve creating open lines of communication and collaboration between both partners.
Evaluate your financial situation together
Though only one partner is earning right now, both can still actively participate in this financial journey. 
Dr. Christie Kederian, a licensed marriage and family therapist and relationship coach, says it's important to evaluate your financial situation together and calculate the expenses for the period of time that one income must support the family for. 
This will help set expectations for the non-working partner when searching for a job, and determine if they should accept the first job they land, or if they can hold out until they find something comparable in terms of salary or location. 
Couples can also use this time to share creative ideas to add income to the household, like monetizing a hobby or picking up a side hustle. 
"This can be a positive way to cope with the financial hardship, through brainstorming and developing your skills as a team," Kederian said. 
Redefine your roles
To help alleviate the pressure of the working partner, Lauren Consul, a California-based licensed marriage and family therapist, says it's important to get clear about how each of you views this uncertain period and your role in it. 
"This may mean major shifts in who is doing how much housework, child care, and grocery shopping than in the time when you were both working," Consul said. 
Looking for a job can occupy a lot of time too, so take that into consideration when you divvy up the responsibilities during this period of job loss. 
Schedule regular check-in times
It may seem business-like and formulaic to schedule regular check-in times, but doing this once a week or every other week creates a safe space for both of you to follow up on how you're managing the budget and how you're feeling about the new balance of responsibilities.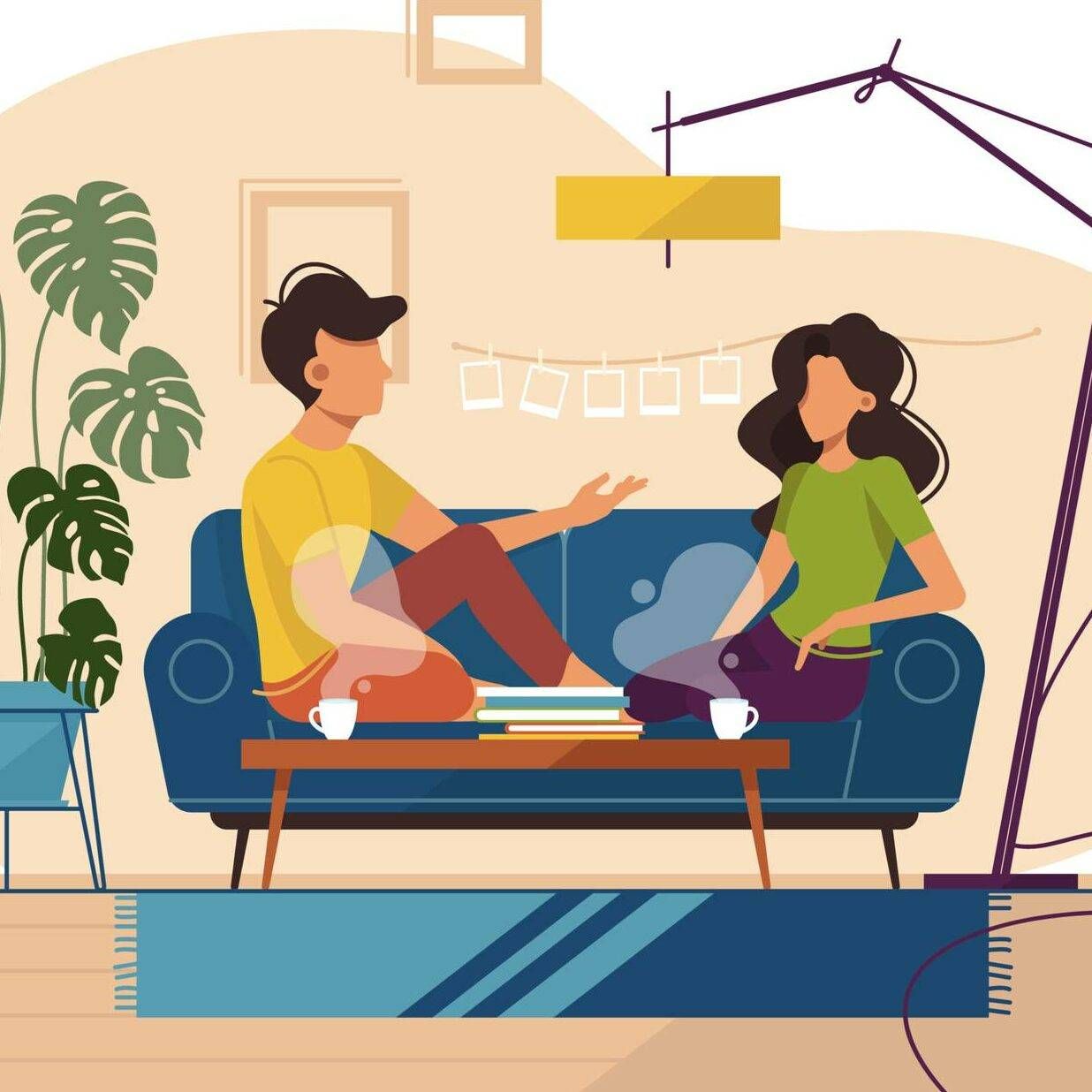 "Having a dedicated space to talk about these issues can take the pressure off from bringing it up," Consul said. "It also forces each of you to do some internal reflection on how you're feeling, which we don't always do when we're in a stressful situation."
To communicate productively and prevent the conversation from escalating into an intense argument, connect at a time when you both feel calm, especially if one of you tends to feel more sensitive about money. Regularly checking in with each other can also help quell resentment. 
"Resentment can build quietly over time. It's these little things that we sweep under the rug, but if you sweep enough small things under the rug, it turns into a big thing. And you're going to trip over it," Consul said.
Show gratitude
While verbally expressing gratitude is always appreciated, words of affirmation may not hit home for everybody. 
Consul suggests one way to show your effort and let your partner know you're grateful for their generosity is by connecting and speaking to them in their love language, whether that may be physical touch, quality time or something else. 
If their love language is acts of service, go above and beyond your normal chores and knock something off their to-do list by picking up their dry cleaning or mailing that package that's been sitting in the hallway for the past three weeks.
Your roles can change
"It's important to recognize the truth that this may be a temporary situation and that even if one person is carrying most of the financial responsibility during this season, there likely will come a time when the other partner is carrying more of that or another burden," said Kederian about depending on your partner during this pandemic.
She suggests that your roles are likely to switch as circumstances change throughout the course of the relationship, like if your partner decides to go back to school or pursue a new career that involves taking a paycut. This shifting dynamic is the nature of any relationship.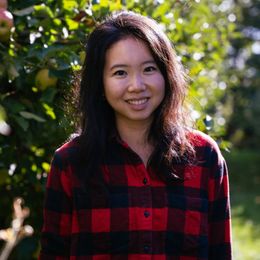 Vivian Chung
is a Vancouver-based freelance writer. See more of her work at www.byvivianchung.com or follow her on Instagram @byvivianchung.