How to Actually Have Civil Political Discussions With Your Family
We're in a polarizing moment, but productive conversation with the people you love is possible.
by
Abdi Mohamed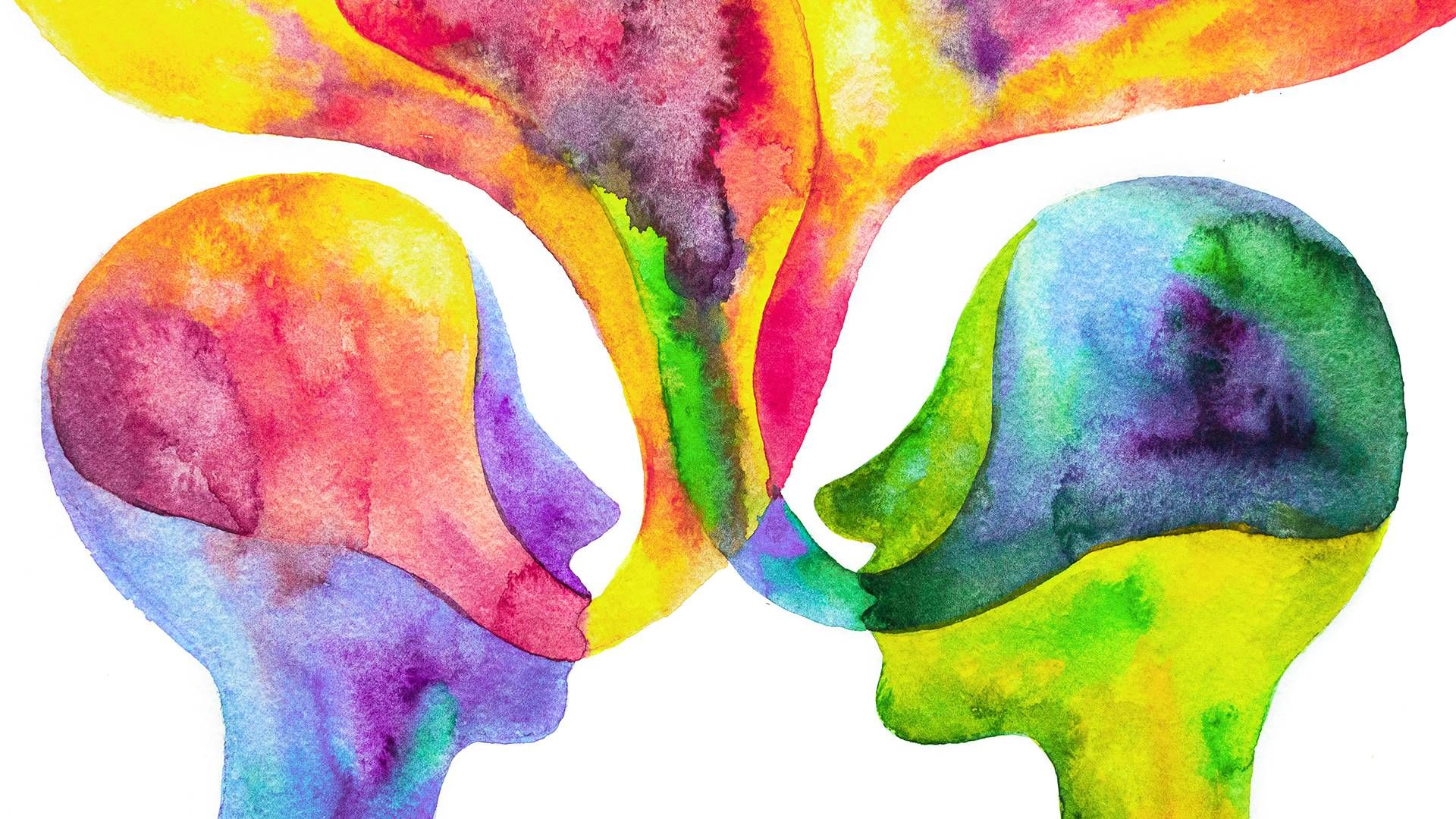 With a sitting president disputing the results of a major election, it's not hard to see how polarized American politics have become. But we don't have to turn on our cable news channels or scan Facebook to see our country's divisions.
Sometimes all it takes is a family gathering.
When Erin Gable headed up north to spend time at her uncle Jimbo's cabin this summer, she had already heard his views might be further right than that of her parents, who identify as Democrats.
Gable labels herself a progressive. She runs the nonprofit Miguel's Hands, dedicated to providing resources for ICE detainees and deportees through community fundraising.
After a day of grilling and spending time on the lake, Gable was prompted by her mother to tell her uncle about her nonprofit. Though Gable knew her mother had good intentions, she was afraid her nonprofit dedicated to helping undocumented immigrants would brew a controversial conversation.
"I'll do conflict," Gable said. "But I don't like it." 
To her surprise, they were supportive.
"My uncle goes, 'That is really incredible Erin, that is incredible work that you do.' I'm taken aback." Gable said.
Her uncle pulled her to the side to tell her how proud of her he was. Maybe, she thought, she had been wrong about his political views.
He then followed his praise with a question: "But why do you protest with Black Lives Matter?"
That's where the argument started.
Gable pushed back, telling her uncle about police brutality and how it ties into systemic oppression.
"I was giving them the lowdown about the slave trade, the slave patrol and situations in other countries. He didn't want to hear it," she said.
"Humans should not be politicized, but unfortunately that's the world we live in."
Soon Gable found herself in an argument with four people, as her aunt and and two family friends joined in. They called Gable a socialist for her views.
The political rift between Gable and her family and friends was widening before her.
The dog pile got so bad that a family friend pointed out they should give her a chance to respond. After a hail of insults and labels, Gable returned with a jab of her own.
"I said, in a kind way, that they should take a history class or open a book," she said. 
Gable realized she couldn't get through to them, and the conversation wasn't heading anywhere productive. She turned in for the night. 
Heated political discussions like Gable's aren't rare, especially in the polarizing times we live in.
According to the Pew Research Center, four in ten registered Trump and Biden voters have no close friends supporting the opposite major party candidate.
But Jordy Sargent believes it's possible to have more civil discussions. He is a Minnesota state coordinator for Braver Angels, a nonprofit dedicated to depolarizing our nation's politics.
Growing up in a small town in Oklahoma, Sargent quickly learned you had to go along to get along.
"Some of my core values come from being from a small town where everybody knows you," he said.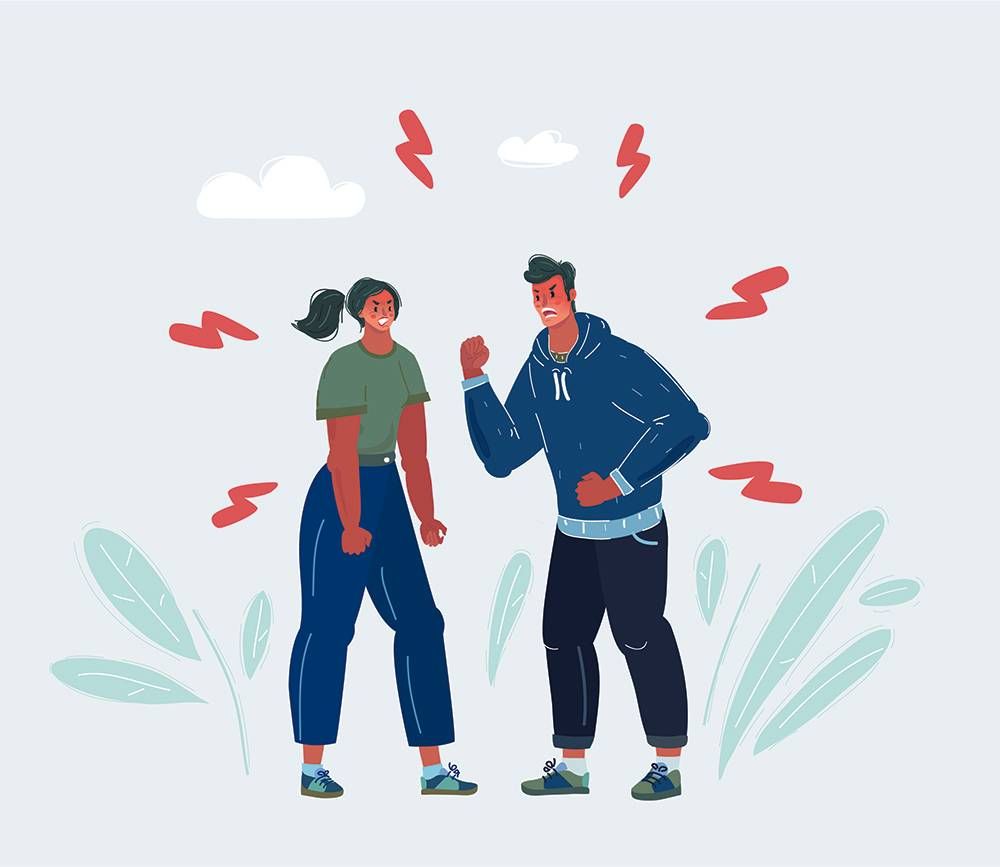 Now working within the Braver Angels framework, Sargent helps others find ways to hold politically centered, civil discussions without further isolating someone or polarizing the discussion.
Set the tone
He says how you bring up these political discussions matter. When it comes to some topics, it's best not to take the direct route.
"I never go for the jugular," he said.
Instead of jumping into a conversation about which candidate someone voted for, Sargent suggests you gauge their thinking with a question like, "So what do you think about this mask thing?"
Though you might not know the answer to your first question, something indirect can help lower their guard and ease the tension that these discussions might bring. 
Depolarize from within
Before jumping into a political discussion, Sargent said you should check your own biases. Sometimes our inner polarization can keep us from having an honest and civil discussion with someone standing opposite from us politically.
"How do you, as a person, reinforce the side that you're on?" Sargent said. "Instead of jumping on the bandwagon, how do you depolarize that?" 
For instance, Gable's uncle's question of, "Why do you support Black Lives Matter?" was a heavy one — and revealed a strong political bias.
Without acknowledging your own political positioning, your conversation doesn't start off correctly. Gable's family and friends could have taken a moment and acknowledged their opposing viewpoints before questioning her political motivations. 
When people fail to depolarize themselves, they end up constantly trying to force others to their side instead of acknowledging the other person having their own lived experience.
"What makes you think you're going to change someone?" Sargent said. "We try to pull away from that."
Have respect for the other person
The Braver Angels framework emphasizes etiquette and respect. To start a civil discussion, Sargent recommends a question like, "What's your world like?" to help the other person feel engaged. 
Sargent recalled one conversation he had at a Red/Blue Braver Angels workshop, which gathers Democratic-leaning and Republican-leaning folks in the same room for a day of structured discussions.
He and another participant were seated next to each other and got to talking.
When the workshop participants split into their two sides, Sargent's new friend was shocked to see him heading over to the red side, having painted him as a blue in his mind.
At the end of the workshop, the same man stood up and said, "I didn't know what I'd have in common with someone from the other side, and now I realize they're not that bad and I can actually talk to them."
Gable's conversation at the cabin went much differently. She said she tried to listen in good faith and have an exchange, but because of the name calling and disrespect, she withdrew herself from the situation.
"After they started screaming at me, their credibility with me and my family was lost," Gable said. 
Sargent said everyone is trying to do their best, and healthy conversation is great. But he wants folks to be mindful that we don't know what everyone is going through.
"Half the people are trying to worry about their car payment," he said.