How I Embraced My Queer Identity After My Partner Came Out as Trans
I love my partner, no matter what. But I love her as a woman a little bit more.
by
Stephanie Swensrude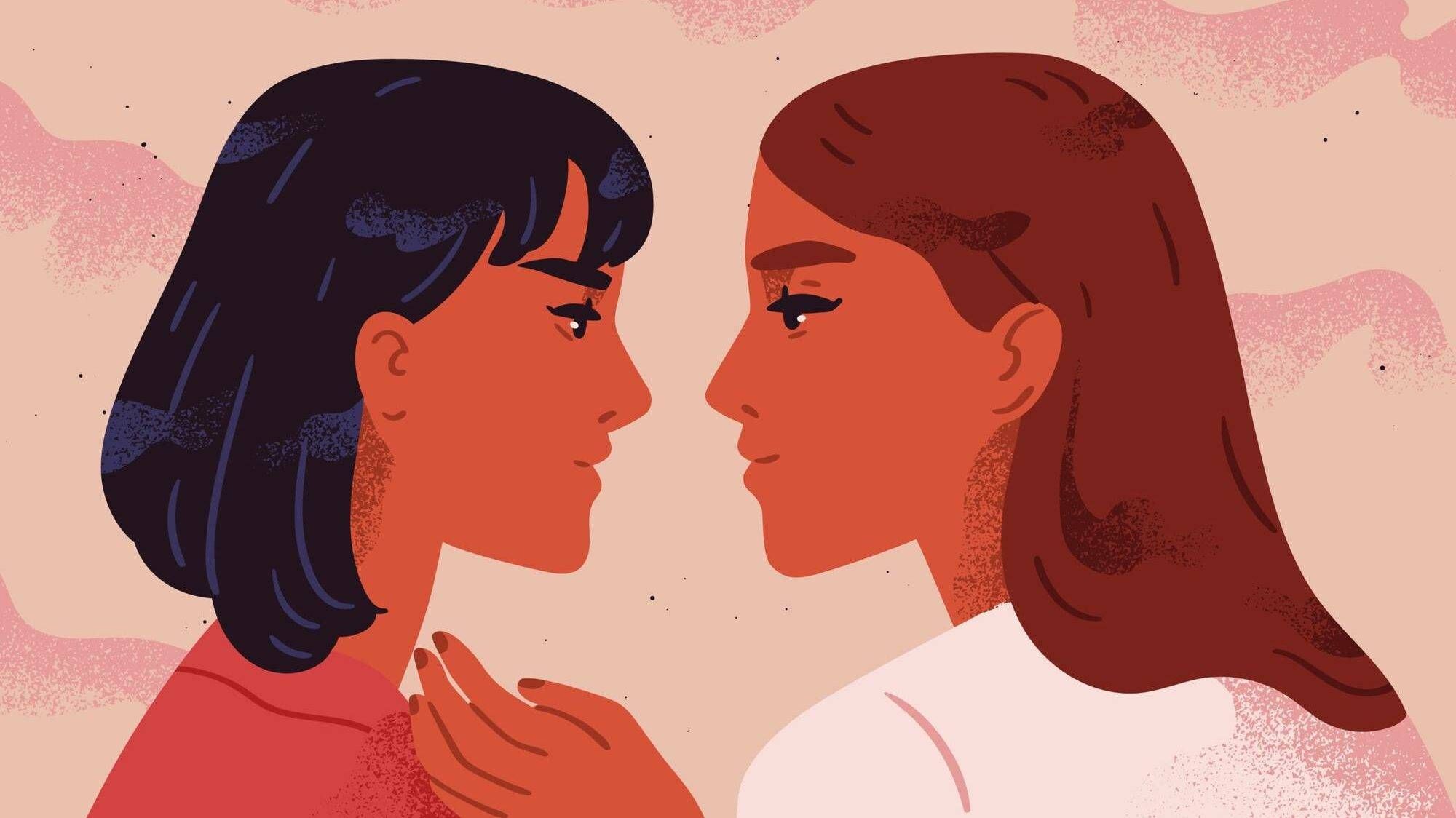 This summer, when my partner came out to me as a transgender woman, my straight relationship became a lesbian relationship.
OK, so it obviously wasn't that simple. Nothing about a relationship is.
When a person in a relationship comes out as trans, all of the focus is on that person, obviously. 
But what happens to the trans person's romantic partner when the relationship dynamic flips?
I'm bisexual, and until now I never thought a man would make me feel any different than a woman, or vice versa. I remember thinking, I'm a modern feminist! I don't see gender at all!
I was wrong, and when my girlfriend came out, I started to see that.
When my partner, Jenna, came out, I began to feel the same way I did when I looked at my first ever girl-crush: Puneet. She had thick black hair, an infectious laugh, and a smile that was cute as hell.
We were eighth grade outcasts. We bonded over Foster the People and photography. I was thirteen and in love for the first time. 
I felt like we were equals, and my teenage mind imagined us running away to Alaska to live together in a wooden cottage, where we would be safe from the things that concerned middle schoolers.
Most of all, I wanted to protect her. I always felt that special bond to my girl crushes, different from how I felt about my boy crushes.
When I looked at Ben, the boy with whom I would have my first long-term relationship, I felt a fevered fire click on in my belly. 
He is going to like me, damn it.
Ben didn't drive, so I drove him home from school every day. His McDonald's gig paid less than my job, so I would buy him lunch regularly. 
I did everything I could to snatch the coveted title of "girlfriend" from his hand, which he dangled above my head as I jumped and whined.
I was obsessed with him, and I needed his approval. It's only in hindsight that I see I didn't love him that much, really. I thought that his attention made me worthy.
Girl crushes were a bond. We were equals. There was no transaction.
Boy crushes were about being the girlfriend-of-a-boy. I saw myself through Ben's eyes. I wasn't dating him to have a boyfriend; I was dating him to be a girlfriend.
Embracing my queer identity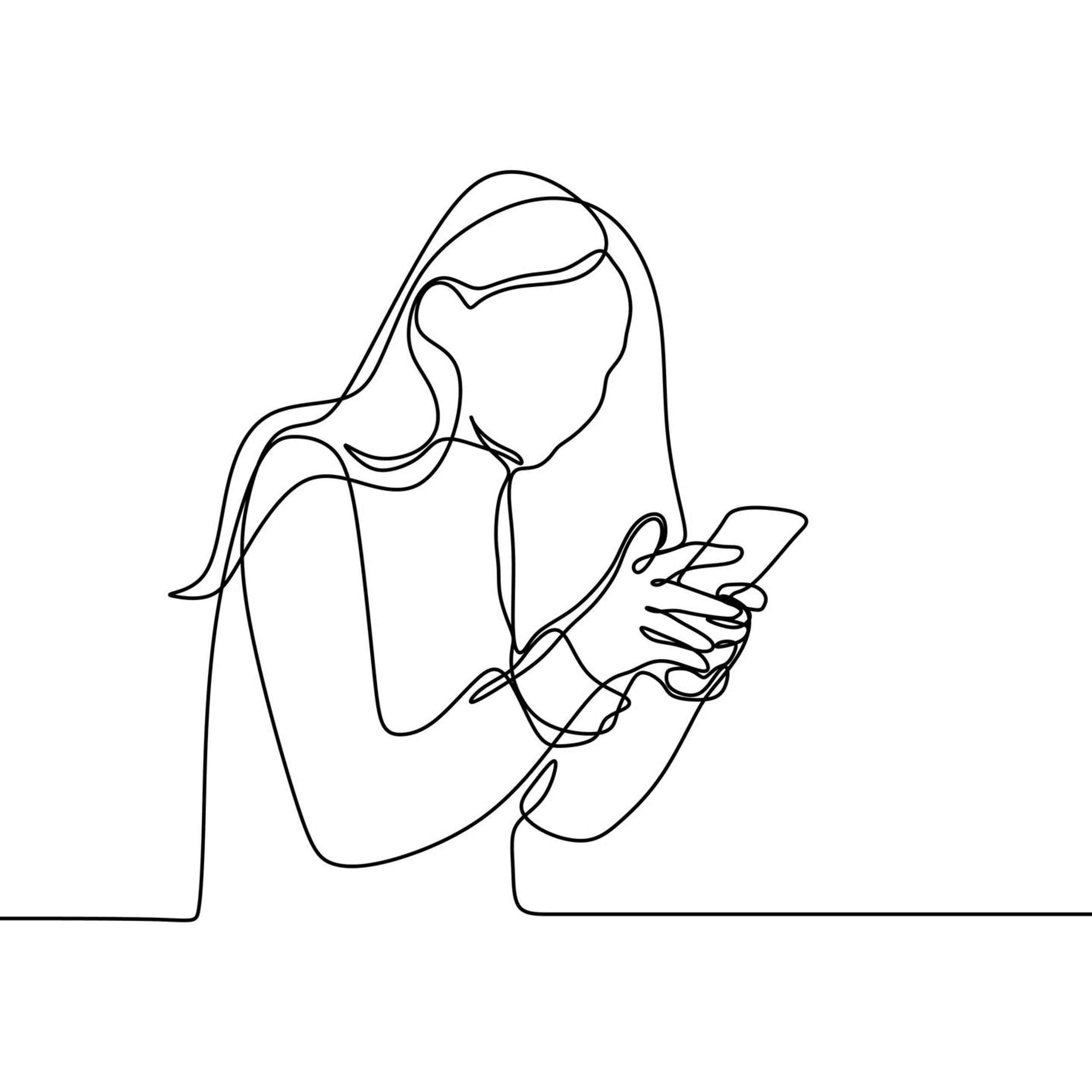 I don't know if there is one moment when "girlfriend" became more of a habit to say than "boyfriend," or when using her chosen name became more of a habit than her dead name. 
But every time I think, "I wonder when Jenna will be here" or "heh, that reminds me of my girlfriend," I get that long-forgotten feeling of sapphic joy.
I feel an ease and comfort that I don't feel around men. I don't feel lucky or like I need to thank her for choosing me. I don't feel like every sentence I speak is a spell with the intent to make her fall for me. 
I am a whole lot gayer than I thought. 
This realization came with a bundle of joy and shame — thanks, internalized homophobia! — that I may never finish working through. But here are some things that helped me come to terms with this shift in my identity.
1. Consuming sapphic media and content
My favorite way to get more accustomed to my sapphic identity is through TikTok. 
Scrolling through the #wlw (women loving women) hashtag feels like coming home. Girls kissing girls, not in a porny way, but in a loving way. Queers sharing experiences that are somehow universal to all other queers. Women admiring other women, unapologetically, and in the process curating a safe space for sapphic people to admire women. 
And, of course, there are books and movies, but I currently find it hard to find lesbian stories that aren't (a) about coming out, (b) about one of them dying, (c) written by a straight woman or a man, or (d) all of the above. 
So I go to TikTok, where the gays make their gay content.
2. Following queer women on social media
When I see my favorite lesbian couple going on dates on their Instagram stories or read funny stories about lesbians in the dating scene on Twitter, it reminds me that how I feel is not only valid but beautiful and worthy of celebration. Bonus points if they have a similar aesthetic to me, so I can really start to see myself as a valid queer. 
Also, there are defined spaces online where sapphic people can exist without fear of harassment. I would start with Reddit. The subreddits r/MyPartnerIsTrans, r/lgbtaww and r/LesbianActually are my favorites. 
3. Practicing the phrase "my girlfriend"
This sounds so silly but it works the best. I will sit alone in my apartment and talk out loud about my girlfriend, and I start to feel that special, different feeling. 
Reminding myself over and over that I am gay and that my relationship is changing has helped change the initial discomfort I felt when my partner came out.
Now that I am dating a woman, I almost regret dating men for so long. 
I am hesitant to refer to my partner as my "girlfriend" because, ever since my Ring of Keys moment, I have idolized lesbians and thought they were the epitome of cool. I never thought I would be cool enough to date a girl.
If you are struggling with this feeling, you aren't alone. It's going to take time for you to go through your own transition, and I hope you feel as elated and joyful as I do now on the other side.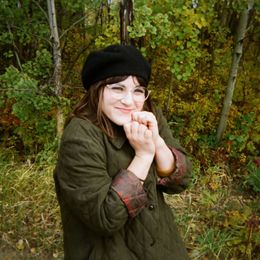 Stephanie Swensrude
is an emerging journalist from Edmonton, Canada. She writes on social issues and the city's awful transit system.