How Geek Girls Are Fighting Back Against Sexist Subculture
These women are trying to end gatekeeping in the world of comic cons
by
Kelsey Yandura
Is "geek" a gender-neutral term?
Apparently not. But #GeekGirls are fighting to change that.
Despite the fact that women have always been active leaders in geek culture and fandom, the portrait of a stereotypical "geek" remains undeniably male.
Jennifer K. Stuller, a feminist writer, pop culture historian and media critic, said she first noticed how male-dominated the culture is when she attended her first San Diego Comic-Con in 2006.
"I knew plenty of women who were into geek culture, yet there just wasn't anything that catered to women in the programming or on the stage," she said.
And many geeks would like it to stay that way. Over the past decade, an entire segment of male geeks have campaigned actively against what they call "fake geek girls" and "booth babes."
No 'good' or 'bad' fandoms
As women have been standing up and showing up in increasing numbers in male-dominated geek spaces, the repercussions have been palpable.
Stuller first noticed a negative response via a movement called "Twilight Ruined Comic-Con," an overt backlash against female-dominated fandom.
"People didn't feel like 'Twilight' was a correct fandom to have," she said. "And by people, I mean dudes."
Emma Backe, the managing editor of The Geek Anthropologist, sees this gatekeeping impulse as a sort of paradox.
---
"Because there has been a history of discrimination against geeks, we would expect that community to then be a little bit more open and understanding," she said. "But, in actuality, they feel the need to police and protect this space because they see it as sacred."
At times, these efforts to shut down women's voices have bordered on violent. Take the infamous Gamergate scandal, a vicious harassment campaign that targeted feminist gamers Anita Sarkeesian, Zoe Quinn and others, eventually driving Sarkeesian into police custody for protection.
[ICYMI: Great Reads for Discovering Diverse Voices]
Pushing back and making space
At comic cons across the country, the presence of women has been met with a certain amount of misogynistic entitlement. According to the Washington Post, "events across the country have reported instances of 'groping, stalking and 'upskirting' — such harassment has been termed 'creeping at a con.'"
Despite that, a distinctly female fandom has emerged with fresh, ever-diversifying takes on what it means to be involved in geek culture.
"Women have been claiming space, establishing space and setting a tone for that space," Stuller said.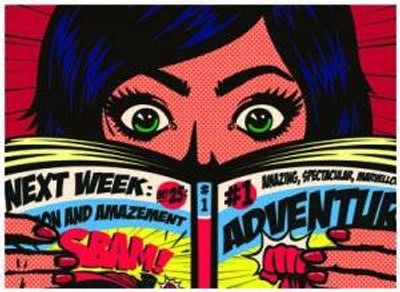 Geeks for CONsent gathered more than 2,600 signatures calling for comic cons to create and enforce more effective anti-harassment policies.
In response to Gamergate, Zoey Quinn created Crash Override, a space where people could report online harassment and seek help from crisis counselors.
Publications like The Mary Sue and Bitch Media have spoken out against harmful tropes and the use of sexual violence as a plot device in geek media, while collectives like Black Girl Nerds, The Unicorn Files, Geekquality, Graveyard Shift Sisters, Border House and We Are Comics draw attention to the corners of geekdom that are often ignored or forgotten in popular culture.
Ultimately, these online platforms bring together female voices and communities, often swelling into in-person gatherings.
One of those is GeekGirlCon, a two-day event in Seattle that celebrates female geekdom. The con emphasizes that "no geek cred is ever required," a significant statement in a culture that sometimes demands a high barrier to entry.
"The 'purist' identity of geekery tends to be based on a commitment to as much media consumption as is humanly possible," Backe said.
Instead, GeekGirlCon encourages the exploration of geeky interests, emphasizing sharing, discovery and curiosity rather than exclusivity.
Many of previously marginalized voices have started to become emerging creators in the geek realm, Backe said, actively subverting gatekeeping by rewriting a lot of the genres and conventions that were so central.
For girl geeks out there, her advice is simple: "Remember that you're not alone. Figure out how to tap into communities with common geek interests,... whether that means finding your local tabletop gaming community, getting connected digitally or going to conventions in your local area, geek culture (at its core) is all about bonding over a love or genuine affection for a particular element of pop culture."
Ultimately, whether you're geeking out about "Star Wars" or "Steven Universe," there are so many people out there who are feeling the same way and want to connect with a community. Find the right platform for you.
"I think that the central message of a lot of media in the geek canon is about being different and accepting that difference and finding a community through friendship," Backe said. "It's a simple message, but really transformative."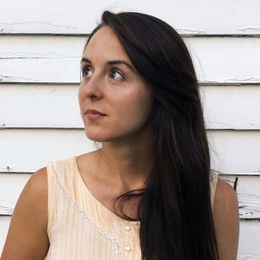 Kelsey Yandura
is a freelance writer, editor and journalist based out of wherever the nearest library is (usually Denver).