Skipping the Small Talk: How COVID-19 Has Disrupted Dating
Deeper conversations and mindful dating habits may be replacing hookup culture.
by
Shakilya Lawrence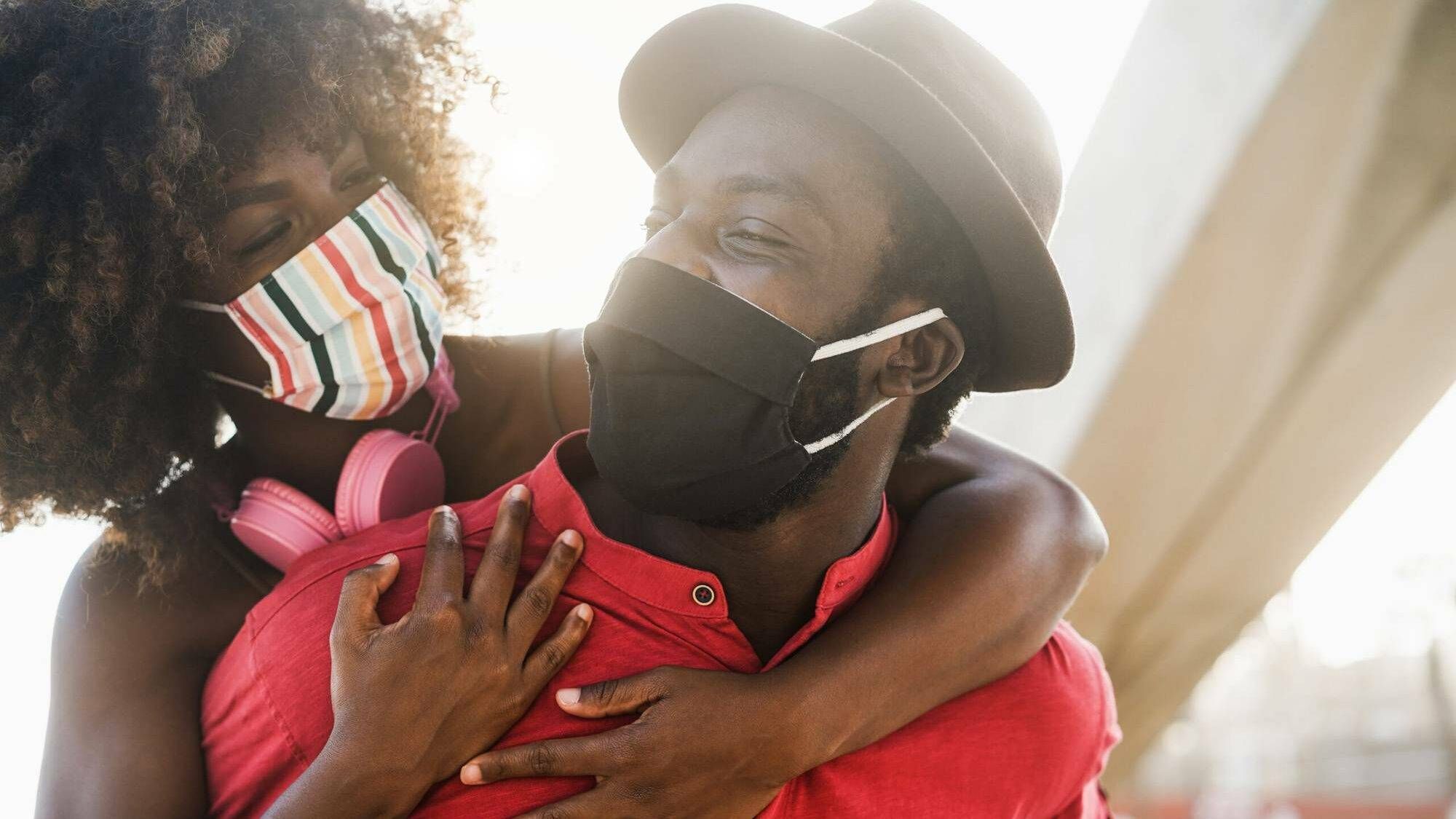 Dating has never been easy, and COVID-19 certainly hasn't helped single people who are looking to connect with potential partners.
For many, dating looks completely different these days, as meeting in person often isn't a safe option. But this predicament has also sparked new and creative ways to meet people, stay connected, and build healthy relationships.
Research conducted during the pandemic shows that more singles are bypassing small talk in favor of starting meaningful conversations sooner.  People are also ghosting less, putting more effort into getting to know potential partners, and are more open to meeting someone through dating apps.
Here's a glimpse into a few of the latest trends among young singles and dating app users.
A new era of dating
What does dating actually look like during the pandemic? One major shift is that singles are approaching dating with much more intentionality.
Prior to the pandemic, 23-year-old graduate student Whitney (who asked that her last name be withheld) preferred meeting people in person and hadn't considered joining a dating app.
She decided to join Hinge as a way to meet new people and occupy herself during quarantine. The experience led her to get more serious about dating. 
Whitney now approaches her virtual conversations with the intent of finding a partner at the front of mind. She's also found that guys are being more creative about finding ways to connect on a deeper level while also respecting social distancing measures through virtual dates.
The pace of dating also seems to be slowing down and becoming more deliberate.
Eliza Hardy, a 21-year-old college student, says she's no longer influenced by hookup culture and has a new approach for meeting people.
"Pre-COVID, I would spend time with a girl, and then we would usually just hook up, but they were never serious. COVID is allowing me to break my habits and pursue a girl the 'old-fashioned' way — by courting and getting to know her first," she said. 
Hardy, who mainly uses Tinder, says she is enjoying this more intentional style of dating.
"It has definitely been better for my (mind) to go at this slower pace (and) really take the time to see if we like each other first, rather than just hooking up and being like, 'OK, now what?'" she said.
Mindful of safety precautions during the pandemic, Hardy reports being much more selective about in-person dates and prioritizes meeting outdoors and wearing masks.
Dating app trends
The trend of slower and more intentional dating represents a significant shift away from the casual hookup culture that has been prevalent in recent years.
The pandemic has also led to a significant increase in dating app usage, and data from these apps offers a detailed view of new dating behaviors.
Match's annual participant study, Singles in America, found that 63 percent of users were spending more time getting to know potential partners, and 69 percent reported having more open and honest interactions.
Hinge Labs discovered that nearly a third of its users were ghosting less. A Bumble representative also reported a similar trend of slower, more mindful dating practices, noting that "social distancing has forced (more) people to slow down and genuinely get to know the person they're speaking to or messaging with."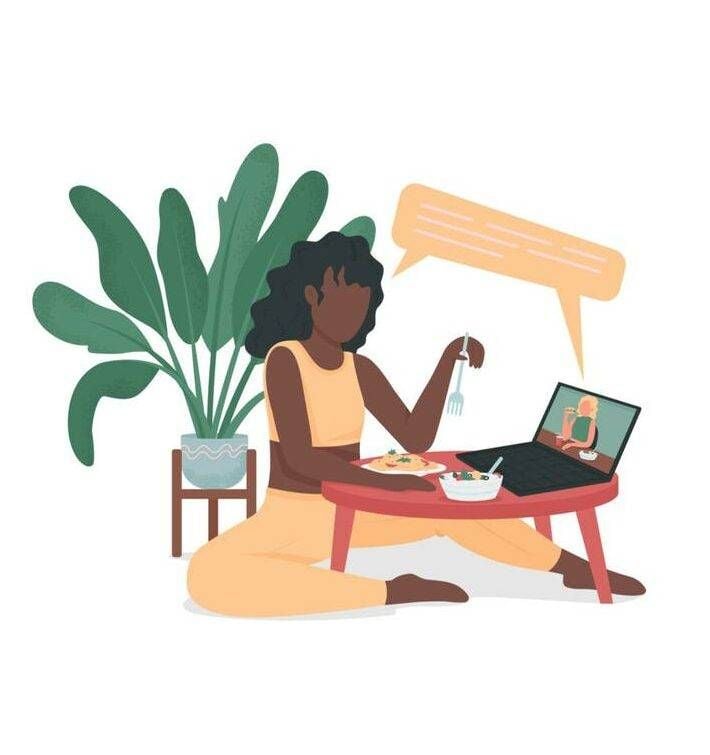 In addition to being more intentional, dating app users also appear to be engaging more in conversations around serious topics, such as racial and economic justice, the election, and environmental issues.
Rachel DeAlto, relationship expert and Chief Dating Expert at Match, explains that "small talk seems insignificant" when compared to these larger issues at hand.
"Daters have recognized this more significant, almost heavy energy is affecting every conversation," she said.
According to the Singles In America study, many Match users have been skipping the "small talk" phase and confronting deeper political and social issues sooner in their conversations to help determine their match's potential.
The trend towards raw and honest conversations is also present on other dating apps.
Within one week of knowing her match on Hinge, Whitney was having serious conversations with them. She says she prefers to engage in tougher conversations early on, before she becomes emotionally invested, because of certain views that she is unwilling to compromise on.
"I don't want to waste my time or someone else's if we don't have the same political or racial views. Because of everything going on, it's a lot easier to initiate those conversations," Whitney said.
On Tinder, Hardy similarly found herself having deeper and more meaningful conversations early on with the women she was interested in. The conversations were more centered around shared interests like podcasts, what they were reading and watching, and philosophical discourse. 
However, Hardy also emphasizes the importance of discussing politics and social justice issues.
"If we aren't talking politics on the first date, then that's a (bad) sign," she said.
The future of dating?
Overall, the pandemic seems to be promoting healthier dating practices among singles. But will this trend last?
Studies by Hinge Labs suggest it might. Since March 2020, app data shows that more than two-thirds of users are thinking more deeply about what they're looking for in a partner. Nearly half have reported that they've developed healthier dating habits, such as better communication and less ghosting. 
Dating apps have also added new features to help singles better connect and establish relationships virtually during the pandemic. 
Hinge and Bumble have promoted video call features to make video chatting safe and accessible for users.
To help singles navigate conversations on weighty topics like politics, religion, sex and health, Match added a feature called #RealTalk. DeAlto says the feature was developed "to help users showcase what's important to them with information that goes beyond their profile."
Tinder's Prompts allows users to pin icebreaker questions and sentences to their profile that only matches can respond to. Compared to #RealTalk, this feature was designed to promote conversations on more light-hearted topics.
Though the ongoing pandemic has completely disrupted the dating scene, DeAlto believes it is also creating new opportunities to build healthier relationships.
"If you're interested in companionship, this is an amazing time to put yourself out there (to) make a connection," she said. 
"The trends toward deeper conversation and better-vetted matches are going to lead to beautiful relationships."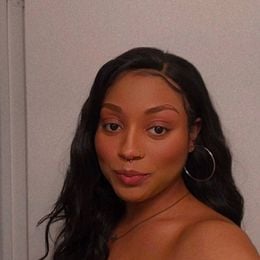 Shakilya Lawrence
is a writer, editor and curator based in Raleigh, North Carolina. Her main topics of interest are relationships, health/well-being and social justice issues.