Housing Insecurity Is a Health Crisis. The Pandemic Has Made It Worse.
One year in, more than a quarter of U.S. adults are living in households facing foreclosure or eviction.
by
Raymond Williams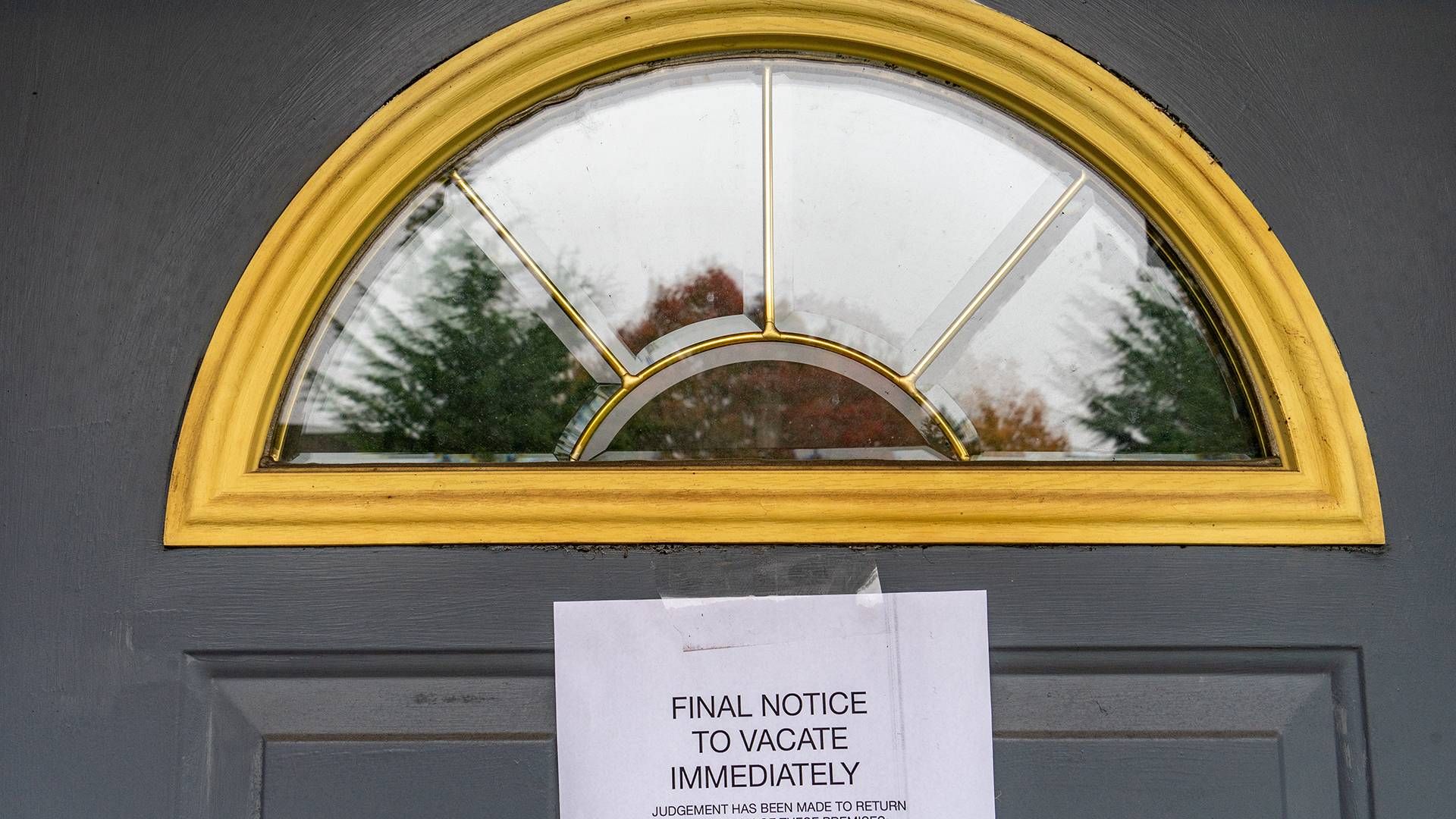 Ingris Moran experienced housing insecurity firsthand growing up in the Arlandria neighborhood of Alexandria, Virginia.
"Moving place to place because we couldn't afford it anymore was always a struggle," Moran said.
Predominately Hispanic and heavily urbanized, Arlandria, also known as Chirilagua, has seen rents skyrocket over the years. New developments in surrounding areas priced out families who have called the area home for decades.
"What we've seen is a crisis in which a lot of our families struggled with paying rent before COVID," Moran said.
Today, Moran is lead organizer for Tenants and Workers United, a community organization fighting for affordable housing and tenant protections, among other issues.
"Because most of the community are essential workers, many times our families, not because they want to, live in overcrowded housing in order for them to pay their rent."
Stable housing is a strong social determinant of health.
According to a 2011 study in the American Journal of Public Health, crowded living conditions and multiple moves negatively impact a child's mental health, ability to cope with stress and blood pressure.
It can also make children more susceptible to infectious diseases, less likely to have access to healthcare and at increased risk for substance abuse, behavior problems and poor school performance.
Adults facing housing security often must delay healthcare because of high costs, further impacting their health.
Homelessness is linked to health disparities in psychological health, food access and life expectancy, and the financial and mental strain is much worse when it comes to people of color.
Black and Latinx renters are more likely to be cost burdened and face higher rates of eviction and homelessness.
Arlandria is representative of many places across the country.
According to Harvard University's State of the Nation's Housing 2020 report, 31.7 million households were "cost-burdened" in 2019, spending more than 30 percent of their income on housing.
This has only been exacerbated by the pandemic. Millions of Americans have lost their jobs and, therefore, access to health care. One year in, more than a quarter of U.S. adults are living in households facing foreclosure or eviction.
"Housing affordability is a combination of the cost of housing and what people earn," said Nan Roman, president and CEO of the National Alliance to End Homelessness.
"And right now, a large number of people just don't earn enough money to pay for the housing they have, or pay for the housing that's available."
How did we get here?
Affordable housing was a federal government priority in the 1960s, when the U.S. Department of Housing and Urban Development (HUD) first became a cabinet-level agency.
The Johnson administration provided subsidies to public housing agencies to offset maintenance expenses.
Public-private partnerships were also used to create affordable housing, providing low interest rates or subsidies to private owners to purchase or upgrade property to rent at reasonable prices. These ventures continued as new construction of affordable housing increased in the 1970s.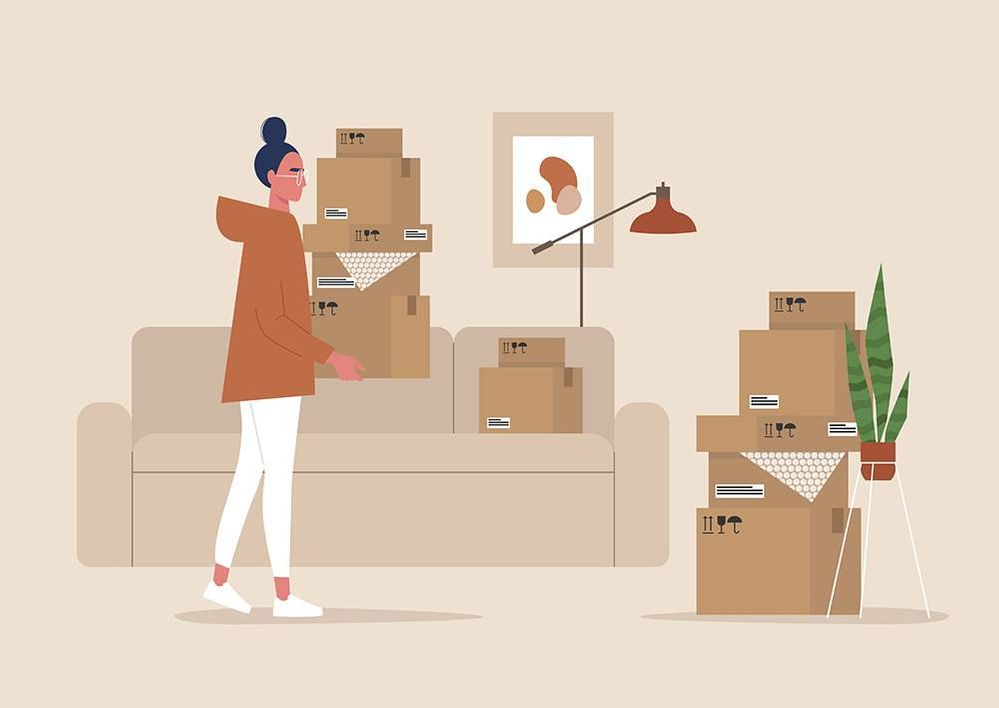 However, in 1973, President Richard Nixon enacted a moratorium on the construction of public housing. The creation of the Section 8 program the next year and use of block grants further began to shift the responsibility of housing to state and local governments.
By the 1980s, cuts to HUD programs and other social welfare services angered housing advocates as homelessness increased drastically.
Following decades of deregulation, restrictive zoning codes and high costs associated with affordable housing, developers focused more on middle to upper-middle income folks, leaving the poor and low-income with fewer opportunities to obtain budget-friendly housing.
Exploitation from landlords
Today's profit-driven housing market gives incentive for landlords to charge rates at their discretion.
The rise of gentrification has put low-income renters at a disadvantage. They often have to choose between high-priced properties and second-rate housing with a cheaper price tag. These environments are potential breeding grounds for exploitation.
The pandemic has increased the opportunity for shady tactics. Stories of landlords using the pandemic to evict tenants more quickly have showcased the way some landlords take advantage of the most vulnerable.
"Even though our folks were getting sick, testing positive, and being laid off of work, the landlords were still continuing to charge late fees," Moran said.
"[Landlords] were still demanding that they owe and sending community members to court." 
In this environment, landlords can meet tenant complaints about unfair conditions with threats of retaliation, knowing their tenant has few other options. This is especially true for undocumented immigrants, who are sometimes threatened with deportation.
A new type of housing policy
The current crisis of housing insecurity has some searching for alternatives to the prevailing system. For some, it means taking the profit margin out of housing altogether.
"The Homes Guarantee is a vision of housing as a public good, as opposed to housing as a commodity as it is today," said Tara Raghuveer, campaign director for Homes Guarantee, a project created by People's Action and organized by a team of policy experts, grassroots activists, public housing tenants and the previously and currently unhoused.
The project's plans include the construction of 12 million new social housing units, universal rent control, a national tenant's bill of rights, reinvestment in public housing and an end to corporate speculation.
Raghuveer said the project is a stepping stone for addressing the impact years of discriminatory policies have had on marginalized communities.
"We see the Homes Guarantee as a project within a broader project of reparations," she said.
"It's not the answer by itself, but it can be a part of what we think of as repairing harm done to the Native and Black communities in this country."
The organization is fighting for comprehensive policies around housing, health care and climate change. Since the last election cycle, over 130 candidates — 32 now in political office — have signed the Homes Guarantee pledge.
The Future of Housing Access and Security
The U.S. has a shortage of 7.2 million affordable housing units, according to the National Low Income Housing Coalition.
As the effects of COVID and climate change continue to wreak havoc in communities across the country, progress seems to be on the horizon, albeit slowly. 
There has been renewed federal attention to housing reform.
In January, President Joe Biden signed an executive order to end and reverse discriminatory policies in housing and lending. In March, the Centers for Disease Control and Prevention extended a federal eviction moratorium until June, but a federal judge struck down the ban May 5.
Biden also pushed the Federal Housing Finance Agency to extend its foreclosure and eviction moratoriums and forbearance applications past its Feb. 28 deadline.
As part of his March stimulus package, the Biden Administration allocated $21.5 billion in emergency rental assistance.
Rental assistance and housing vouchers have helped many Americans secure shelter and pay essential bills. But critics have suggested these methods do not go far enough, warning they exclude vast swaths of people with months of back rent still to be repaid.
There's more work being done on the local level.
The state of California has used coronavirus relief funds to purchase and rehabilitate hotels, motels and vacant buildings to convert them into short and long-term housing, a model other states, counties and towns could utilize.
Tenants and Workers United is currently in conversation with its local city council and nonprofit developers to advocate for a community voice in new developments. Health access is also on their agenda, as their community has been hard hit by COVID infections.
Moran said health access and affordable housing are not mutually exclusive, and need to be tackled head-on.
"Housing shouldn't be seen as a business, but more as how we should continue to sustain our community for the better," she said.