Honeymoon to Quarantine: Love in the Time of Coronavirus
On Italy, COVID-19 and not leaving home for two weeks
by
Sabrina Crews
This article is part of Rewire's Coronavirus: Information You Can Use series.
My best friend is in quarantine. What was supposed to be the trip of a lifetime — honeymooning across Italy — resulted in experiencing the pandemic of a lifetime — COVID-19 — and an abrupt flight back to the U.S.
Now Trisha, and her husband, Ben, have shut themselves inside their south Minneapolis bungalow for 14 days to avoid spreading the notorious coronavirus they may have contracted or be carrying.
I (virtually) sat down with them to discuss, screen-to-screen, the robust list of questions my Rewire colleagues and I compiled for them — because, let's face it, sooner rather than later we might all be living That Quarantine Life.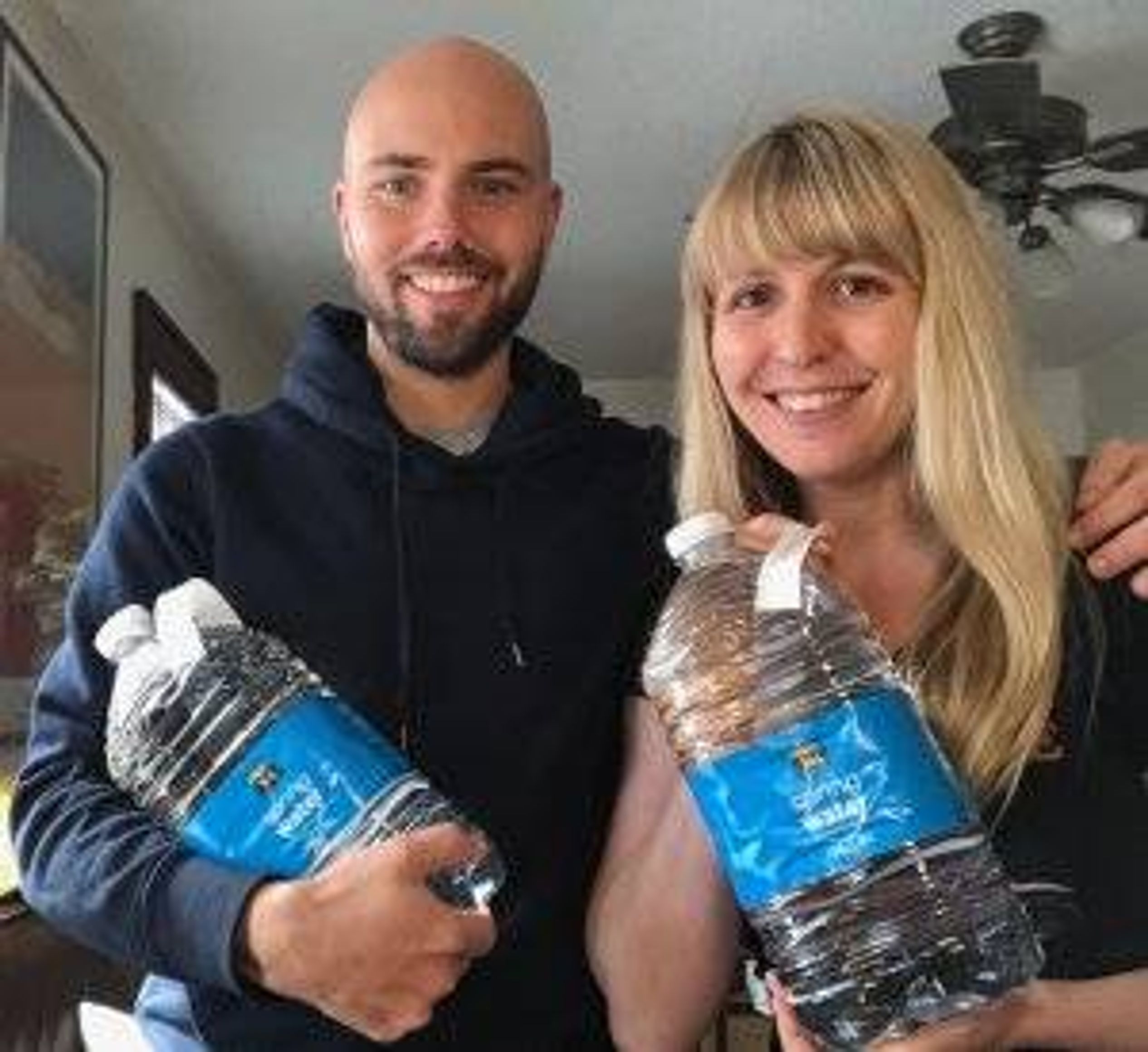 Why'd you decide to honeymoon in Italy — did you know about COVID-19 yet?
Trisha: Why? Pasta and wine!
Ben: I was also coming back from Kazakhstan for work, and we've always wanted to visit Italy, so the timing made sense.
We planned it in November before COVID was a thing. It progressed steadily during our time there.
It started with the government issuing warnings, then closing schools and large events, then quarantining large parts of the north, then, on the day after we left, quarantining the entire country.
The whole time we seemed to be just one or two paces ahead of whatever region was being affected.
When did you start to think that the coronavirus might be something serious?
Trisha: When we were in Venice. It was Carnevale, and we noticed people were not only wearing Carnevale masks, but medical masks.
Ben: Then they canceled Carnevale.
Trisha: We had been planning to leave Venice already, but that's when we knew it was a serious threat.
I'm not a germaphobe, but I became more aware of people coughing and sneezing in public, and actively avoided them.
Before that, taxi drivers would mention things. But it seemed like people were just going about their lives.
Ben: The Italians are famous for that. They call it furbizia.
You left the day before Italy's shutdown? How's that for timing?
Trisha: We were just reading the tea leaves. We were never afraid of Italy; we were more afraid of getting stuck in (Newark Liberty International Airport) on our layover. So, we cut our honeymoon short.
Ben: Both in Italy, and in Kazakhstan, I had my temperature checked; I had health officials reviewing my travel history, all before boarding a plane or disembarking. But on the way back home, nothing.
I expected on a return flight from Italy that they'd at least have someone board the plane and explain to passengers, "Hey, if you have symptoms, here's what to do and who to contact," but nothing. It was pretty alarming.
How many days in quarantine for you guys? How are you feeling?
Trisha: Quarantined for two weeks, and it's self-imposed. Like Benjamin said, nobody told us anything about quarantine, we only know what to do because of our own research. We're just trying to be responsible citizens.
Also, neither of us are showing symptoms. We had our temperatures taken before getting on the plane and were hyper-vigilant about washing our hands while traveling, so again, we're choosing to quarantine on the chance that symptoms do show up, not because they have.
Ben: We feel good. It's only day three though, so check back in on day 13.
How do you entertain yourselves?
Ben: Movies. I thought, "There must be some good movies about plagues and quarantines." And sure enough, there are almost exactly as many interesting ones as days we have to be quarantined.
So, I put together a Self-Quarantine Film Festival. So far I've watched "The Masque of the Red Death" (1964), a Roger Corman/Vincent Price movie adapted from an Edgar Allen Poe short story about a plague, and "The Omega Man" (1971), a Charlton Heston movie based on the novel "I Am Legend."
Both have been just okay. I think maybe there's a reason that plagues aren't as famous as zombies.
How do you eat?
Trisha: Ben's family has been nice enough to drop off food for us. It's been a good way to practice recipes. Also, this is an opportunity to use grocery delivery without feeling guilty; we just can't interact with delivery people.
Exercise?
Ben: Video yoga apps, all the way.
Work? 
Ben: I work for an education nonprofit based out of D.C., so I'm either working overseas or I'm working from home. My schedule hasn't changed.
Trisha: And I work in financial services and have the luxury of being able to work from home when needed, so work hasn't stopped.
[ICYMI: 6 Ways to Stay Motivated When You Work from Home]
Stay sane?
Trisha: Working a lot.
Ben: And we like our house; it's not terrible.
My colleague, Gretchen, wants to know how you keep from eating all your snacks in one day.
Trisha: We're not snackers. We were more worried about not having any beer.
Ben: Yeah, beer was a priority. Because you have to sign for beer! Thankfully my parents came to the rescue again.
Our New York-based producer of "Sound Field," Josef, wonders how, if New York City goes on lockdown, he's supposed to get clean underwear. Not a problem for you guys, right?
Trisha: Nope.
Ben: We stay stocked. (Ready for my endorsement, Tommy John®.)
When can you get tested for the coronavirus? 
Ben: Honestly, we could [try to] get tested now, but we aren't showing symptoms, and we want to keep the tests for those who might need them more than us.
Trisha: We did InstaCart some thermometers so that we can monitor our temperatures just in case, but so far no fever.
Ben: And just as a reminder to folks, the symptoms to look out for — in almost all cases — are fever, a dry cough and shortness of breath. A runny nose or sneezing aren't good indicators.
Are you scared you have it?
Ben: Yeah, of course.
---
Trisha: I think there's a fear, but I was more afraid of having it and accidentally giving it to someone else. I think we'd be able to recover, but I'd be more afraid of giving it to someone else who couldn't.
What songs do you sing to yourselves when washing your hands? Any shared favorites?
Trisha: It's not a hand-washing song but Ben saw on Twitter that COVID-19 matches with "Come On, Eileen" so we switched from saying "Corona" to [sings] "CO-VID-NINE-TEEN."
Advice for others who need to quarantine?
Trisha: Prioritize meal prep.
Ben: It's dorky but you can check off a lot of your spring to-do list. I'm cleaning out drawers and rearranging things so that when spring rolls around I don't have to do any of that. Trying to avoid just binge-watching TV shows or playing video games.
Advice for people who need to travel?
Trisha: I don't know.
Ben: I don't know, either.
Trisha: Maybe look at your schedule and decide what's important and keep in mind that you might be a carrier without exhibiting symptoms.
First thing you'll do out of quarantine?
Trisha: Go to a yoga class.
Ben: I'm expecting that by the time we get out of quarantine the rest of the world will be going into quarantine, so I don't know... Rob a bank?
How do you get along, being cooped up for so long together? Second honeymoon?
Trisha: Yeah. We like each other.
Viral contagion aside, how was your honeymoon?
Trisha: Wonderful.
Ben: The bright-side of traveling during a pandemic was that we got private viewings of the Sistine Chapel and Michelangelo's David.
Trisha: Italy is an incredible, beautiful place.
Questions for Ben and Trisha about quarantining from the coronavirus?  Let us know on Twitter.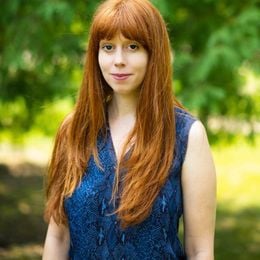 Sabrina Crews
is Rewire's audience engagement editor and a lifelong PBS kid. Follow her on Twitter @sabrinafaydra.