Why Home Field Advantage Helps Businesses Succeed
by
Katie Moritz
If you've dreamed about starting a business, part of your plan might be to move to one of the country's biggest cities or industry hubs—like Silicon Valley to start a tech company or New York City to start a boutique cosmetic company.

But you don't need to uproot yourself to be successful in business. In fact, research suggests that you might be better off staying put: the home field advantage applies to business just as much as it applies to sports.
Olav Sorenson, a professor at the Yale School of Management at Yale University, and Michael S. Dahl, a professor at Aarhus University's Department of Management, analyzed more than 13,000 startups in Denmark in the hospitality, retail, professional services, construction and IT industries.
"We discovered that entrepreneurs who start their companies in places where they have deep roots earn higher profits and have lower failure rates than those who found them in unfamiliar locations," the research team wrote in an article for Entrepreneur & Innovation Exchange.
---
"Our research found that companies founded by people who have been 'embedded' in the region for longer periods of time performed better than newcomers."
Grow where you're planted
Being familiar with the place that's home to your company can have a significant impact on how likely your business is to succeed.
A company run by a someone who had lived in the region for five years earned nearly $6,400 more in annual profits and was 6 percent less likely to fail, according to Sorenson and Dahl's data. For the purposes of this study "failing" means that the new business closed or that the founder went back to working for someone else.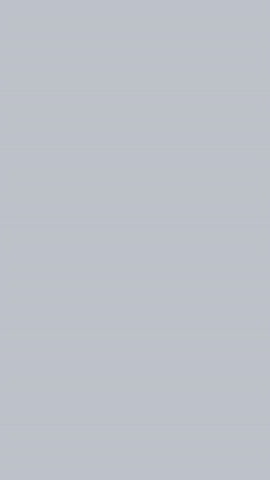 And you don't need to be living and working in a highly populated place to make a company a success. In fact, it might work in your favor to operate on a less cluttered landscape.
"Homegrown entrepreneurs enjoy the greatest success in less populated regions, which presumably have more tightly-woven social fabrics," Sorenson and Dahl wrote.
Other research by Ethan Mollick showed that playing to your region's strengths when starting a business can make you more successful in fundraising, too.
Experience or location?
Sorenson and Dahl found that entrepreneurs who have experience in the industry in which they start their companies also earn more and have lower failure rates. Other research suggests that an inexperienced entrepreneur can compensate by getting more experienced people on their team.
But home field advantage can be even more powerful than prior experience.
"The length of time spent living in a region can rival or even surpass industry experience in the edge it gives to entrepreneurs," Sorenson and Dahl wrote. "With time in the region, the issue is not human capital, which entrepreneurs can carry with them to other locations, but social capital, which they often cannot."
Why is it better for your business to know the territory?
"We speculate that two factors play a role: First, (homegrown entrepreneurs) know the territory; they understand which products and services their regions need and can spot opportunities," the researchers wrote. "Second, they have connections. Their well-established networks of contacts likely give them better access to financing and to potential employees and business partners."
They might have an easier time getting funded by local lenders and investors because they're a known entity.
The best businesses combine home field advantage with experience in the industry, Sorenson and Dahl wrote. That's a recipe for your best shot at success.
This article is part of America's Entrepreneurs: Making it Work, a Rewire initiative made possible by the Richard M. Schulze Family Foundation and EIX, the Entrepreneur and Innovation Exchange.

Katie Moritz
 is Rewire's senior editor and a Pisces who enjoys thrift stores and pho. Reach her via email at
[email protected]
or on Twitter @katecmoritz.