Are Home Delivery Meal Kits Right for Conscious Consumers?
by
Stacey Jenkins
These days it's hard to go online for any amount of time without a meal prep delivery kit ad popping up on your screen. The premise is simple—you sign up online with a couple of clicks, choose a few dishes from a gorgeous photo gallery, and the box pops up on your front porch the next week with everything you need to cook that Instagram-worthy meal.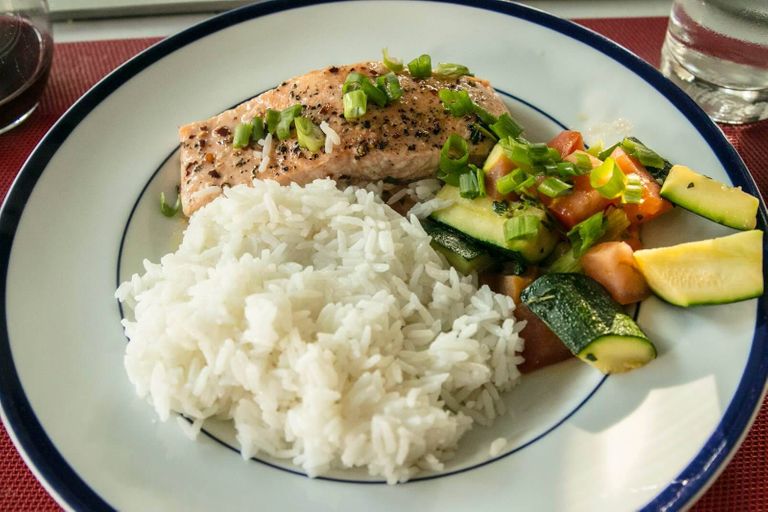 So, what's the catch? Well that depends. Are you a local-food enthusiast who relishes visiting the farmers market every weekend? Are you environmentally conscious and prefer to get your meat from the deli counter where you can recycle the paper wrapping?
Where the food comes from and the amount of plastic waste it generates are two things to consider when you're thinking about trying a meal subscription service.
I tried three of the most popular meal prep kits on the market today: Blue Apron, Hello Fresh and Home Chef. Hands down, the meals from all three subscriptions were delicious. They used fun ingredients (a couple faves were lemongrass turkey burgers and shrimp poke bowls), the produce and meat were incredibly fresh and the results looked pretty dang close to the beautiful pictures on the recipe cards I followed.
When it comes to consumer consciousness, however, there are moral shades of gray, as is the case with meal subscription services. You're never quite sure where the food is being sourced, prepared or grown. I do care about these things, so I did some digging.
Where's the food coming from?
On the Blue Apron website's "Vision" page, the company states they partner with Monterey Bay Aquarium's Seafood Watch and only source seafood that is rated "Best Choice" or "Good Alternative." This is notable, but they still don't state exactly where that seafood comes from or how it is caught.
Their meat is hormone- and antibiotics-free, and their recent partners page notes they buy humanely raised beef from a cooperative of cattle ranchers in Oregon. They claim their produce is non-GMO and many of their ingredients are USDA certified organic.
The same recent partners page lists a family-run farm in upstate New York as one of their produce suppliers that advocates for sustainable growing practices. I was happy to see these profiles, but I'm looking for more nuts and bolts—what about their chicken and pork? Which produce is organic and which is not?
My delivered chicken meal packaging showed that the chicken came from Tradesman Premium Cuts, a pretty standard, non-organic meat company. That might have influenced my decision to choose that meal if it was stated on the website.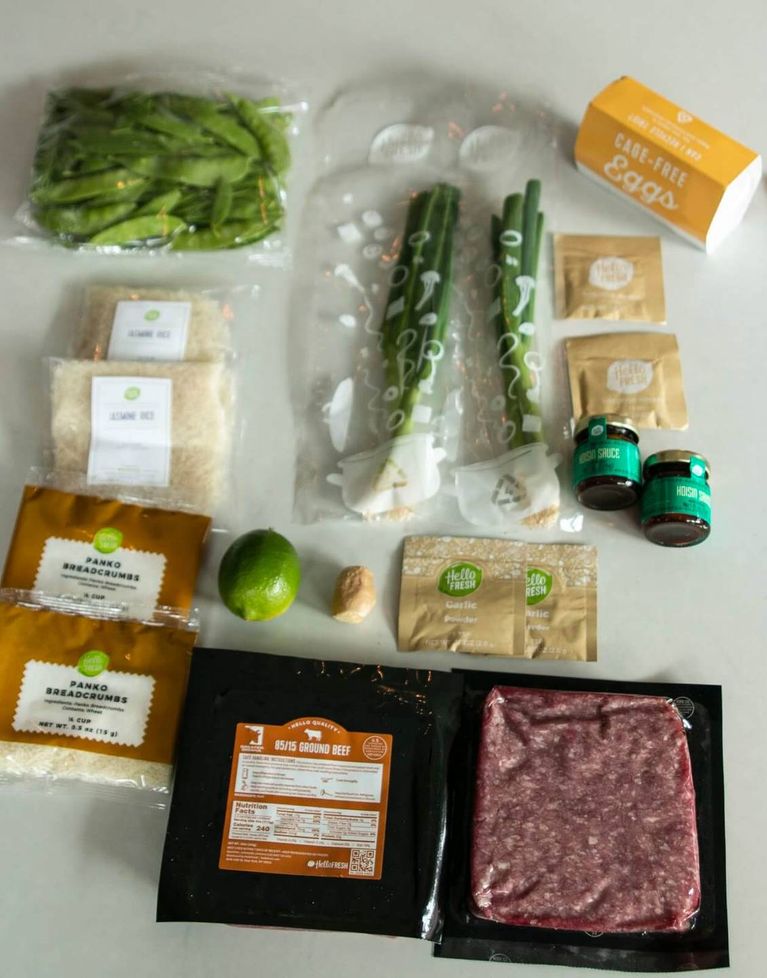 Hello Fresh also states it partners with Monterey Bay Aquarium's Seafood Watch. The company has a "Meet our suppliers" page that lists some of their meat and produce sources, including Freebird Chicken, Greater Omaha Beef and Growers Express for their broccoli, radishes and scallions.
Clicking on these sites shows they are all big national corporations. There's no mention of organic or supporting small farmers. I appreciated that they provided more details than Blue Apron, but it's also evident that this service is not focusing on supporting local sources or small-scale growers.
Hands-down, Home Chef was the hardest site to find any information as far as where my delivered food came from. On the FAQs page I searched "suppliers" and had two results come up, and one was a vendor application form.
I found this statement: "We give you direct access to some of the nation's highest-quality food suppliers with recipes created by seasoned chefs. We source from only top-quality vendors, giving you the freshest ingredients possible." Pretty vague, if you ask me.
Reckoning with the meal kit footprint
With the U.S. getting more and more conscious about plastic waste every day, there's something that really sticks out about all three services I tried. While receiving only as much of each ingredient as you need cuts down on food waste, the packaging for all three kits was abundant and, in many instances, a little ridiculous.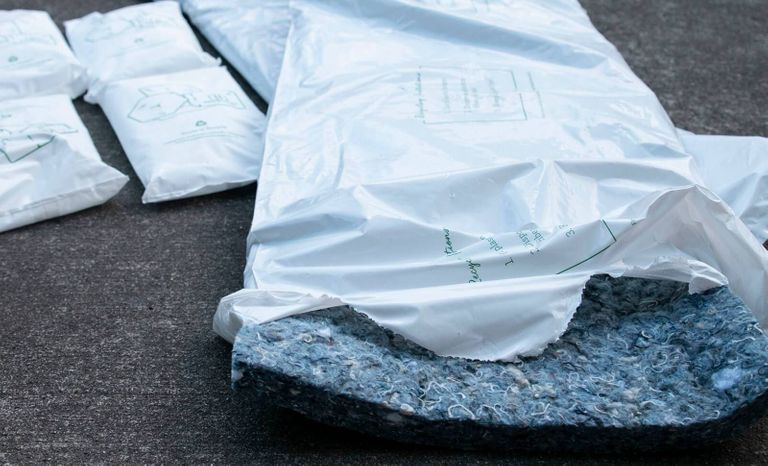 After accounting for the cardboard shipping box, liner, cold packs and packaging for each ingredient, the mountain of plastic that results from one meal emits a wave of shame.
Due to a wave of consumer backlash, meal services are trying to address the issue. Hello Fresh has a recycling page, with instructions on how to recycle your items, and inventive ways to re-purpose them (delivery box turned kitty clubhouse anyone?) Home Chef lines their boxes with recycled denim (encased in plastic), and Blue Apron also has a recycling page for account holders with how-to information. That said, plastic is plastic. If you can't stomach seeing your countertop covered in the stuff after one meal, these boxes may induce eco-anxiety attacks.
A note about price
Depending on what you're used to spending on food each week, these services are not cheap. All three have an average price of $9.99 per serving, and after delivery fees (only Blue Apron charges delivery for 2-person meals), and taxes (if applicable), I was paying upwards of $80 a week for two meals for my family of four. A two-person, two-meal-a-week delivery would be roughly $40 a week.
If you are used to pricey restaurant takeout, you could potentially save money. If you are on a grocery store budget, though, and cook using a lot of simple ingredients, it will drain that budget quickly. These services are good for people who want to cook more but don't enjoy the process of coming up with meal ideas and buying the right ingredients, or want the time-saving convenience of avoiding the grocery store.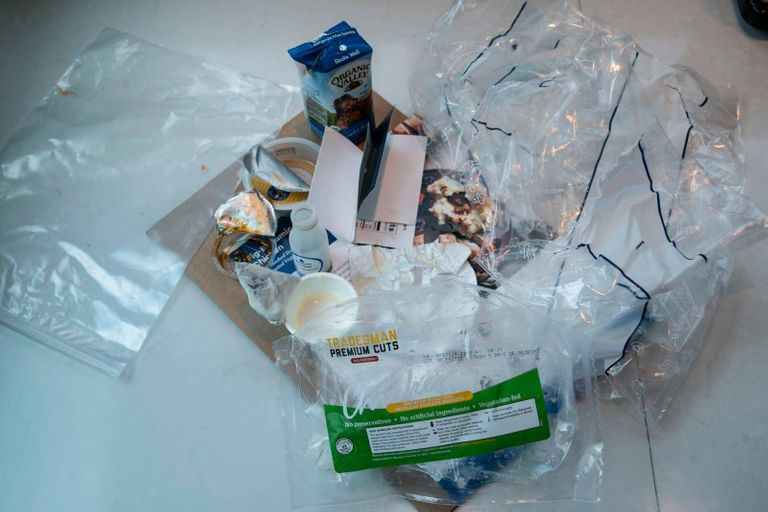 In the end...
I have to say I loved the variety and ease of making a meal without the dreaded "what's for dinner?" dilemma at the end of a long day.
However, I also have a brother who is an organic vegetable grower. So when it comes to food, I try my best to hand over my hard-earned cash to companies that align with my values.
My hope is that customers will be more vocal about asking these meal prep companies to find more sustainable packaging options, include more organic options, and list the sources of all their produce and meat.
Stacey Jenkins
 is an Emmy-award winning producer and writer who is passionate about pushing the boundaries of digital media. Stacey's been a Digital Content Producer at KCTS 9 and had stories showcased nationally on SciTech Now and the PBS NewsHour's Art Beat. Stacey's experience also includes writing and producing for corporate clients, non profit organizations, and numerous digital content platforms. Stacey lives in Seattle and loves hiking, gardening, and capturing the beauty of the NW through the lens of her camera. You see her video portfolio of work at https://vimeo.com/staceyj