Home Need a New Look? Decorate Sustainably for Less
by
Jen Fuller
Editor's Note: This story is part of a partnership between Rewire and Peril and Promise.
Post-spring cleaning season is a perfect time to put some thought into sprucing up your place. And, if you haven't updated your style in a while, or even if it's your first time putting some energy into your decor, you can easily factor sustainability into your ideas.
Abandon the misconception that your house has to be LEED-certified or heavily altered in order to be Earth-friendly. You can make affordable, sustainable and relatively impermanent upgrades to your home whether you're a renter or a home-owner.
Start getting inspired by looking at affordable options near you.
Embrace second-hand decorating
Most of us begin our adult lives with hand-me-down furniture and home goods, and interior design might not be at the top of our lists between school, work and a social life, let alone sustainable design.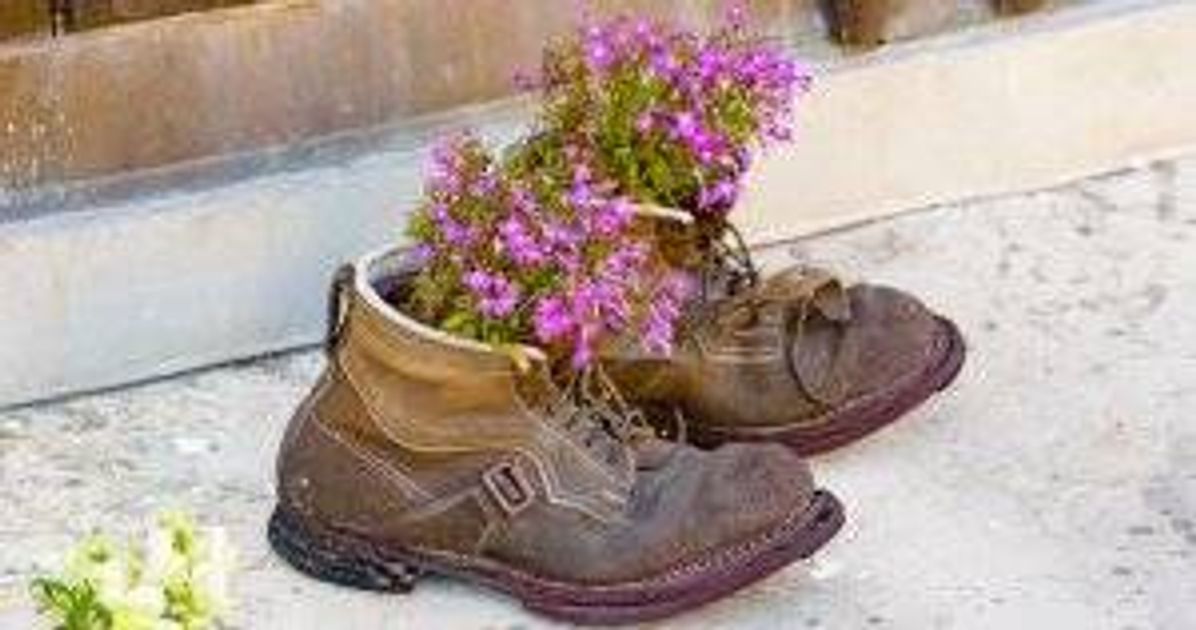 But the good news is that decorating with used stuff is a lot more sustainable than buying new. Buying big items second hand saves you money, keeps them out of landfills and reduces the extraction of raw materials, which is better for the Earth.
"Antiques (are) green because they're repurposed," said Margie McNally, owner of Interior Elements Design and instructor at the Boston Architectural College. Consumers "save embodied energy by not buying something that's newly manufactured."
Time for a thrifting spree
You'll get the most bang for your buck shopping at good old thrift shops and garage sales and searching through online listings. Look for furniture built from solid wood as opposed to particle board (like Ikea furniture). Estate sales and vintage stores also offer decent deals. You might feel odd about buying someone else's couch or kitchen table, but a little planning can help reduce the "ick factor."
Upholstered items can be steam cleaned or reupholstered. Wooden items can be washed with a GREENGUARD-certified product, or re-stained with low-VOC varnishes and paints to breathe new life into them. (VOC stands for "volatile organic compounds," chemicals used in manufacturing and finishing processes that off-gas after they leave the factory.)
One gross, but important, concern when you're thrifting furniture is to watch out for signs of bed bugs. Clusters of small black dots near the folds of fabric and joints are a telltale sign of bed bugs if the flax seed-sized bugs aren't themselves present. Want more tips? The website Apartment Therapy offers "The Ten Commandments of Buying Used Furniture." The site is also a fun foray into color and design for small spaces and rentals.
DIY art is sustainable art
Don't forget about the walls while you're searching for sustainable decor. Artist David Irvine adds pop culture characters to thrift store paintings, creating ingenious and sustainable "redirected" art, and you can do the same! Commission an artistic friend to add a favorite character to some pre-owned art, or take a different approach by artfully gluing colorful images onto cheap paintings.
Upcycling projects like this one are a big trend in sustainable design, said Ethan Lu, director of the New York School of Interior Design's Master of Professional Studies in Sustainable Interior Environments. When you upcycle an item, it gets reused, but it also gets transformed into something new—for example, turning a stack of old books into a wall or a desk.  
For those of us who would rather not wade through the overwhelming volume of items in thrift stores, Etsy is a one-stop shop for vintage home goods. There are also Etsy sellers who create new items with sustainability in mind by using repurposed materials and other green methods.
Buying new, but thinking through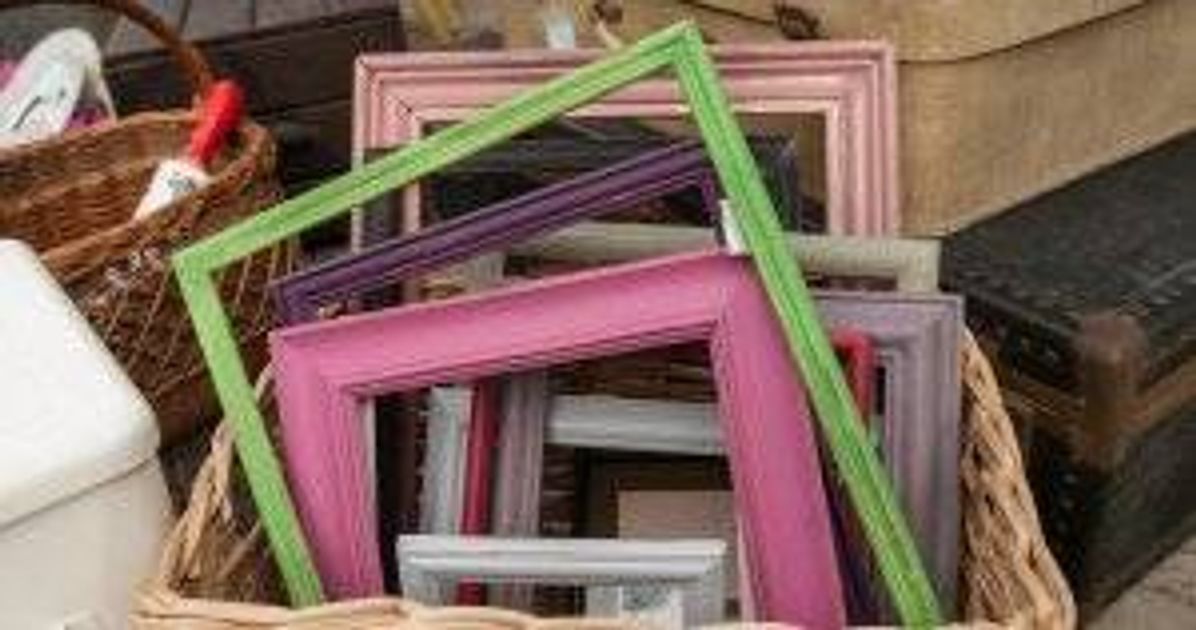 If buying used stuff isn't your cup of tea, there are plenty of sustainable options for new products. When hunting for that perfect paint color, be sure to check for low-VOC or VOC-free certifications. The same goes for varnishes and glues. Even these things can be Earth-friendly.
Both Lu and McNally said indoor air quality is a major concern for sustainable interior designers today. Along with choosing products that won't emit chemicals inside your home, Lu recommends purchasing an air purifier with a high-efficiency particulate air, or HEPA, filter. McNally said the current trend is minimizing clutter not only for aesthetics, but also to reduce dust accumulation and to make your home easier to clean. 
Finishing touches
You could also consider sustainable fabrics for your curtains, bed linens, bath towels and more. You can even find ones made with organic fabric.
For curtains, linen—typically made from flax—is considered a hearty, go-to option, along with hemp and bamboo. Bear in mind that some bamboo rayon is made using lots of chemical, as opposed to mechanical, processes, making it a poor option for sustainability despite its fast-growing nature. Recycled plastic bottles are also making their way into the home décor space—with manufacturers turning bottles into recycled polyester fibers that can be used to make curtains.
Of course, an easy switch for every renter and homeowner is buying LED light bulbs when your current ones burn out. Be aware of the color tone when you purchase—most people prefer the warmer end of the spectrum as opposed to the cool, harsh light that turned people away from early CFL bulbs.  
Sustainably decorating your home has become much easier and cheapers as options online and in stores flourish. So, get creative, support local sustainable businesses and craftspeople and spruce up your place.
This story is part of our partnership with Peril and Promise, The Challenge of Climate Change, a national public media initiative reporting on the human stories of climate change. Lead funding for Peril and Promise is provided by Dr. P. Roy Vagelos and Diana T. Vagelos. Major support is also provided by Marc Haas Foundation and Sue and Edgar Wachenheim III.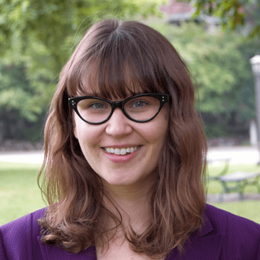 Jen Fuller
is a Ph.D. candidate in environmental social science at Arizona State University, currently residing in Minneapolis. As an educator and researcher, she is frequently pondering the intersections of technology, culture, the environment, policy, and politics. She is deeply uneasy with the lack of Oxford commas in this writing. You can follow her on Twitter @soundbitelife.