How to Actually Help a Friend in a Tough Time
'Let me know if you need anything?' Say this instead.
by
Gretchen Brown
This article is part of Rewire's Coronavirus: Information You Can Use series.
Some biologists believe compassion is our first instinct; that as humans, we're wired to help others. 
Even babies as young as 12 months old show evidence of that, picking up dropped clothes pins or pointing at objects adults pretend to have lost.
Fred Rogers taught most of us at a young age to "look for the helpers" when tragedy strikes: "the people ready to jump in when things go wrong." As a kid, that idea was comforting. It gave us some sense of control when things were bad.
But as adults, we're actually supposed to step up and be the helpers when times are tough. We're supposed to pitch in and help our communities.
Figuring out how to do that can be tricky. It's why so many of us say the same exact words when a loved one is going through a tough time:
"Let me know if there's anything I can do."
"For the most part, these words are uttered with the best intentions," said Sherrie Dunlevy.
She's heard them more than once since her son died years ago. Dunlevy is the author of "How Can I Help? — Your Go-to Guide for Helping Loved Ones Through Life's Difficulties."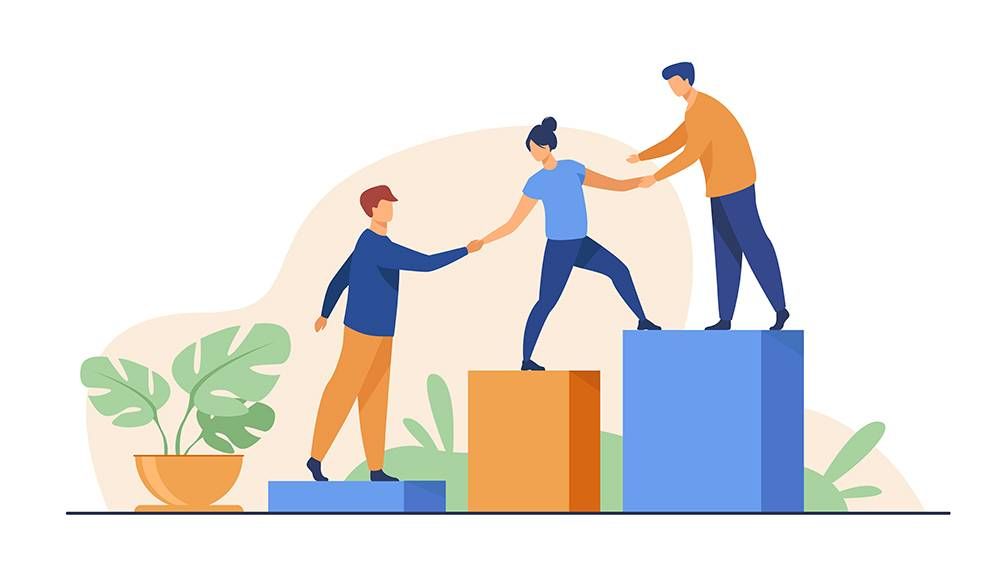 In her book, Dunlevy writes about the main problem with the phrase: most people who are going through a tough time don't know what they want. And if they do, they're not likely to pick up the phone and let you know.
It might make you feel better to say that, but it's not actually helping out your loved one all that much. It's even a tiny bit selfish.
"This request places the onus on the grieving individual to spearhead her own comfort campaign," said Heather Lyons, a Baltimore-based licensed psychologist. 
"When she should be focused on her emotions."
---
[ICYMI: The Superpowers We Need Today: Compassion and Empathy]
Put yourself in their shoes
We're in unprecedented times. Given the current coronavirus pandemic, it's likely you know — or will know — someone who is in a hard place for one reason or another.
And with guidelines in place to social distance, there's even more reason a passive statement might feel safest.
But there are ways you can actively help your friends and family — in a way that makes them feel better, not burdened.
You can start by thinking about what you'd want if you were in that situation. Is it a home-cooked meal? Is it a grocery delivery? Is it an offer to walk the dog?
Is it help finding online communities? A list of feel-good movies? A long chat via Facetime? 
Whatever it is, be proactive and take action on it.
---
"The best way to help without asking is to take action from a place of empathy," said Shemiah Der​rick, a Chicago-based clinical psychotherapist.
A little goes a long way. Your gesture doesn't have to be grand. You don't have to spend money, although you can.
"In trusted, established relationships, helping without asking can speak volumes because it demonstrates an understanding and level of care that doesn't have to be verbalized," she said.
If you truly don't feel comfortable jumping in and helping your loved one without their explicit permission, Dunlevy suggests offering them a list of ways you can help before you do anything.
That way, you're not asking them to come up with a task out of thin air. You're making the help more tangible.
Some folks might feel like they're stepping on their loved one's toes by inferring things they might need help with. If that's your fear, you can add, "or anything you happen to think of, I would be happy to help you" to the end of your list.
If you add that phrase, Dunlevy said it's especially crucial to check back in with your loved one in a few days. They can say no and opt out of your help, but the offer is there if they need it. It's important to follow through.
Keep connecting
The connection is what matters here, not whether your gesture was grand enough that it'll go viral.
And it's important that you don't just reach out initially and then fade away. Keep up that connection in the days and months ahead.
"After a couple weeks the rest of us go back to our regular lives," said Helen Chalmers, a Dallas-based licensed professional counselor.
"But that is about the time that the numbness and shock wear off for the griever, just at the time when much of their support vanishes. Continue to offer help."
Many people don't reach out to others because they're worried about saying the wrong thing. They don't want to make that person feel worse when they're already going through a hard time.
Dunlevy remembers losing many of her friends after her son died. They likely either felt awkward, or they were paralyzed in fear.
But a hard time is exactly when your loved one needs connection the most.
"When you feel afraid, remember it is not about you, it is about helping someone you love and care about," she said.
"So just step out in love."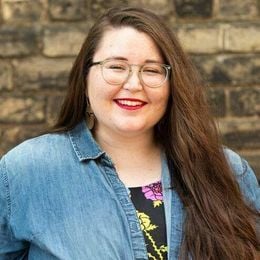 Gretchen Brown
is an editor for Rewire. She's into public media, music and really good coffee. Email her at
[email protected]
, or follow her on Twitter @gretch_brown.