Heat and Cool Your Home the Cost and Energy Efficient Way
by
Jen Fuller
If you have a few minutes to spare in the morning and evening, you can maximize the natural energy efficiency of your home in just a few steps.
This may seem like a no-brainer, but, according to the U.S. Department of Energy, "75 percent of residential window coverings remain in the same position every day." Being strategic about raising and lowering them can help you save money and energy.
Passive heating and cooling, using sunlight, shading, air circulation and building materials, can help regulate the temperatures inside your home. It's one of the most effective ways to reduce your energy use and costs.
Active heating and cooling means using electricity to run motors or burning natural gas for air conditioning and space heating.
Ideally, all homes would be built with highly insulating materials, but this isn't always the case. Building an efficient home from the ground up maximizes passive heating and cooling because homeowners can choose the building materials, as well as the orientation of windows.
But even if you're not designing a house from scratch, there are things you can do to make the most of your home's natural efficiencies.
1. Passive heating
Though you probably don't think about it this way, "the actual living space is a solar collector, heat absorber and distribution system," according to Williams College.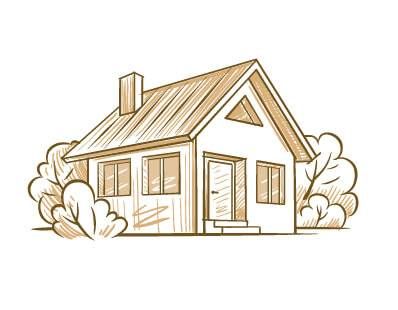 Direct, indirect and isolated gain are terms for describing how the sun heats your dwelling.
In a direct gain system, South-facing windows bring in sunlight while stone materials like concrete or brick store and release heat throughout the day.
Indirect gain uses thick walls to store and release heat throughout the day, while isolated gain uses sunspaces like sunrooms to warm your home.
Advanced systems are designed with all these aspects in mind, including a way to distribute the heat throughout the house.
One of the easiest things everyone can do to maximize passive heating and cooling is to change the position of the shades in your home.
In the winter open all of your shades in the morning to let the sunlight (and heat) into your home. Take the opposite approach in the summer months.
2. Passive cooling
In hotter months "about 76 percent of sunlight that falls on standard double-pane windows enters to become heat," according to the Department of Energy.
That means your air conditioner could be working overtime if you don't properly shade your home.
To naturally cool your home, pull the blinds or curtains closed in the morning and open them at night. For the most impact, install blackout curtains, which block not only light but also heat.
If you live in a warm weather climate and own your property, you might consider installing slats (pergolas) or landscaping to reduce the sunlight striking your dwelling in the summer, while still letting in natural light.
3. Maximize air flow
Aside from changing the position of your window coverings, promoting convection, or, more simply, air flow, in your home can significantly lower your electricity bills.
Ideally, you would let in warm air near the base of your home and let it escape near the top of a wall. Check out CoolVent, a tool developed by MIT, to find out more about natural ventilation design.
If the temperature outside is cooler than inside, open windows facing and opposing the way the wind is blowing.
For an even more blustery breezeway feeling, place a box fan bringing the wind inward and another facing outward on each end of your home (again, in line with the direction of the wind).
4. Retrofitting
More permanent ways to maximize energy efficiency are closing air leaks and adding or updating insulation.
If you're considering upgrading your home for energy efficiency, check out this Energy Star map for recommended insulation levels by climatic zone.
Purchasing efficient windows, lighting and large appliances are more costly upgrades, but some have a quick payback. There are many opportunities for cheap home energy audits that can lead to a lot of cost savings over the long-run, and some utility companies, cities and states offer financial incentives for efficiency retrofits.
Renewable energy systems like solar hot water heaters and solar photovoltaic panels are much more effective after maximizing your home's natural efficiency because the size of the systems will be better suited towards your decreased energy load.
Wind power already competes as the cheapest source of electricity in the U.S., with utility-scale solar not far behind.
I'll keep dreaming about accessible solar programs and cheap, efficient solar power producing windows. In the meantime, everyone can make these simple changes to reduce energy use and costs at home.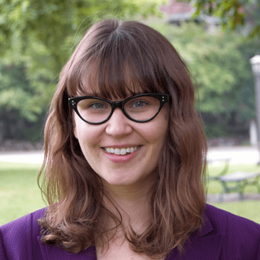 Jen Fuller
is a Ph.D. candidate in environmental social science at Arizona State University, currently residing in Minneapolis. As an educator and researcher, she is frequently pondering the intersections of technology, culture, the environment, policy, and politics. She is deeply uneasy with the lack of Oxford commas in this writing. You can follow her on Twitter @soundbitelife.