Do You Know How to Build a Healthy Relationship?
by
Katie Moritz
Do you assume everybody's hooking up or in a happy, healthy relationship—except for you?
Our generation is plagued by misguided assumptions about what everybody else is doing in their love lives, research by the Harvard Graduate School of Education's Make Caring Common Project suggests, and we also might lack the skills to create and nurture healthy romantic relationships.
We're just not casually hooking up as much as we (and older generations) think we are, according to the study, which surveyed more than 3,000 young adults ages 18 to 25. Most young people are not doing it frequently. And 85 percent of us prefer having sex in a committed relationship or hanging out with friends to having casual sex.
So, if you'd rather stay at home with your Roku than chat up cuties on Tinder, you're definitely not alone. The survey found that young people are putting pressure on themselves to participate in a "hookup culture" that's not as popular as they think it is.
We don't know how to find and keep an S.O.
It's one thing to want to be in a committed relationship. It's another thing to actually do it. Most people learn what works and what doesn't through trial and error (and the heartbreak that comes with it). But what if the adults in our lives had given us "The Talk" —not about the bird and the bees, although that's important, too, but about how to have a healthy relationship?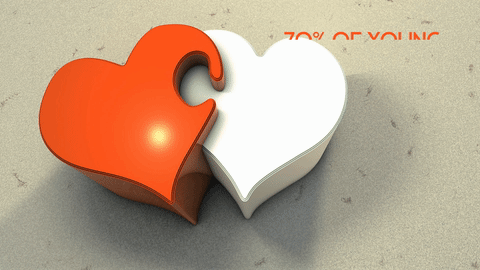 The survey revealed that most young adults are unprepared for committed relationships. Their parents, guardians and teachers did not talk to them about how to respect and love another person in a healthy way, but 70 percent of young adults said they wanted to get that information from their parents. Thirty-eight percent wish their parents had talked to them about how to have a more mature relationship, and 36 percent wished they were given some advice on how to deal with breakups. Twenty-seven percent wanted guidance on how to begin a relationship.
---
For a lot of young people, the only dating advice they got growing up was that they were too young to be thinking about love and sex. But they were out there doing it anyway.
"I think lots of middle schoolers and high schoolers experience trauma at their first and failed attempts at relationships, and this needs to be a focus," a high school junior told the research team. "Making sure that kids know that break-ups are not the end of the world."
Most young adults' parents also never talked to them about the importance of consent and respect during sex. Researchers link this to high sexual assault rates in the demographic.
While parents stress about how much to tell their kids about the act of sex, they might be overlooking an equally important part of adulthood. Most kids get some form of sex ed in school growing up (usually focusing on "disaster prevention," the researchers wrote), but they usually don't get relationship coaching (65 percent of respondents said they wished they had gotten that in school). And if you think about it, the type of person or people you spend your life with is just as important as the career you'll have once you're out of school.
"There's this idea that somehow you develop a relationship naturally," a 27-year-old in Cambridge, Massachusetts, said in the report. "But it doesn't happen naturally. It's incredibly hard."
Just start talking about relationships
We can be the ones that change the trajectory for the next generation by talking about romantic love and respect with our kids. If you have kids now, the researchers provide great resources and conversation starters for talking to your kids about being a good partner and respecting yourself and others.

But if you find yourself struggling to navigate romantic relationships, it's never too late to start talking to older adults you trust, even if it's not a parent. Ask the mentor what they've found to be the elements of a respectful and lasting relationship. You might be surprised at what you can learn, even if you're not a 25-year-old anymore.
And it's never too late to do some old-fashioned research. There are lots of therapist-recommended books on relationships. (A lot of my friends swear by the "Five Love Languages" book.) Especially if you've been in a relationship for a long time, it's always the right time to re-up on your skills.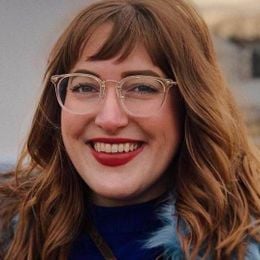 Katie Moritz
was Rewire's senior editor from 2016-2020. She is a Pisces who enjoys thrift stores and pho. Follow her on Twitter @katecmoritz.