How to Have a Healthy Divorce in Your 20s and 30s
by
Katie Moritz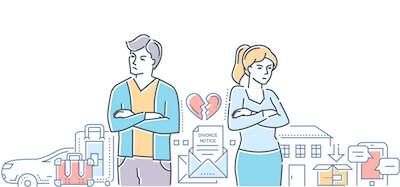 Today's marriages are more likely to last than marriages of 10 years ago, a recent analysis by University of Maryland sociology professor Philip N. Cohen showed. But young married couples are getting divorced—usually after only a couple years of marriage rather than decades, as was the case with previous generations, said California-based psychotherapist and author Tina B. Tessina. And a shrinking divorce rate can leave these couples feeling like they're the only ones going through it.
These can be difficult waters to navigate, especially if you haven't had a lot of examples of strong relationships in your life.
"Many Millennials have grown up in divorced or single parent households, so they have little experience of what good marriages look like," Tessina said. "Even if their own parents' marriage is in tact, they're surrounded by peers whose parents, and they themselves, are having relationship disasters."
These experiences can also make it harder to move on to healthier relationships, she said. If you're in your 20s and 30s and going through a divorce, there are ways to make the emotionally difficult process easier on you and the recovery healthier.
Millennials are changing what divorce looks like. More often now than in the past, divorcing couples are getting through the legal process more collaboratively, said Susan E. Guthrie, a Connecticut-based attorney who has been practicing divorce law for nearly 30 years.
Especially if you've been over your relationship for a while before you officially split up, it can be tempting to jump directly into the deep end of the dating pool.
But you might be surprised that you need more time than you thought to process the end of your marriage.
"If your previous relationship was a serious one of some duration, it will take at least a year to complete the grieving and move on," Tessina said. If you have children, "make sure they have a stable environment before you worry about dating," she said.
Taking your time to process, even if you're not the type who likes to dwell on difficult things, can be an investment in your future and your future relationships.
"In order to find your happiness, you have to understand yourself," said Tanvi Mathew, a New Jersey-based therapist and life coach who works with women going through divorce.
---
"You have to understand what your values, wants and needs are.  The most important relationship you have in this world is the one with yourself."
Work with a mental health professional or life coach. Spend time with friends and do things you love. Spend time with yourself and relearn what it's like to be single. Discover your new identity outside of your marriage.
"You have to take time for yourself after a divorce to self reflect and redefine yourself," Mathew said. "We are evolving every day and with that our needs change as well. If you haven't self-reflected in a while, you'll have a lot of catching up to do."
When you're getting close to being ready to date again, think about what your marriage taught you about what you do and don't want in a relationship.
"When you process what happened in the previous relationship, looking at the clues that indicated, for example, that the previous partner wasn't a good choice, or that poor relating skills, unrealistic expectations, or lack of commitment created the problems that killed the romance, you will be better prepared to make a better choice next time," Tessina said.
Understanding the bad and good will help you avoid repeating old patterns in the future. It will also help you figure out what kind of person you want to date at this point in your life.
Once you do that, put yourself in social situations where you'd meet people you think you'd click with, and state your preferences on your dating profiles.
In generations past, "people used to think they'd never find someone else, and that they'd never recover from this life event," DeMeo said. "Now, especially thanks to the online dating sites (and) apps, ... most people seem to be optimistic about finding someone else and that there are options out there for dating and moving on."
Your past experiences have only made you more capable of knowing exactly what you want and going for it, but "plan to go slowly and carefully," Tessina said.
"I recommend remembering that not every partner will be like your last, and the best way of believing that is going out and finding a partner that proves it to you," Cassuto said.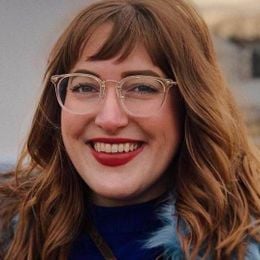 Katie Moritz
was Rewire's senior editor from 2016-2020. She is a Pisces who enjoys thrift stores and pho. Follow her on Twitter @katecmoritz.