First Time Signing Up for Health Insurance? 4 Things to Consider
It doesn't need to be confusing.
by
Gretchen Brown
When Kayla Knopick signed up for health insurance for the first time last month — kicked off of her parents' plan as a new 26-year-old — she was pretty confused.
A walk through with her human resources department helped with the confusion. But it didn't help with the anxiety.
"The most terrifying thing is how health care is literally bankrupting people," she said. "I'm so worried that if I goof up or do the wrong thing, I'll end up swimming in debt."
Knopick had an employer plan to jump on. But if you're nearing 26 and your employer doesn't offer health insurance, you'll have to sign up through the government's Affordable Care Act marketplace.
Even if you don't see the doctor all that often, signing up for health insurance for the first time can be nerve-wracking because of all the what-ifs.
Sure, I'm healthy now, but what if I get sick? I'm not planning to have a baby, but what if I become pregnant?
"It depends on your tolerance for risk," says Jeanne Pinder, founder and CEO of ClearHealthCosts.
Some young folks automatically sign up for the cheapest plan with the lowest monthly premium, trying to save money. But that might stick them with higher out-of-pocket costs if an emergency happens.
"You don't have car insurance to pay for the easy stuff. Not for a flat tire, not for a broken window," said Alison Gordon, a California-based insurance broker.
"You have car insurance in case a meteor falls out of the sky and crushes your car."
You can probably afford to fix a broken window. You probably can't afford to replace your car.
The way Gordon sees it, health insurance is much the same. It's not meant to cover small things. It's to protect you against bankruptcy in case the sky falls down.
If you're going through the process for the first time — whether on an employer plan or through the Affordable Care Act — there are a handful of things you should consider first.
Get schooled on the terminology
When Knopick signed up, one of the things that confused her most was the terminology.
Things like, what is a deductible, and what counts towards it? Or, how does a Health Savings Account, or HSA, work?
Any health insurance presentation at your office might not include definitions for commonly-used health care terms. But you'll need to know them so you know what you're signing up for.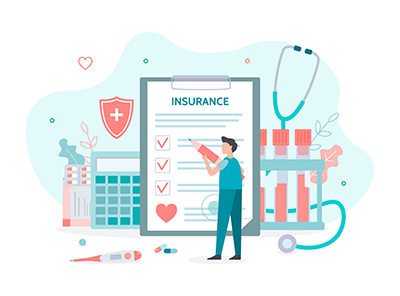 The U.S. Centers for Medicare and Medicaid Services offer a pretty comprehensive glossary of terms. (A deductible, for the record, is "the amount you owe for health care services your health insurance or plan covers before your health insurance or plan begins to pay.")
Gordon said the deductible is a common point of confusion, in addition to "in network" vs "out-of-network," and out-of-pocket maximums.
When a clinic or hospital or doctor is considered in-network on your insurance plan, Gordon explains, that means that your insurance company has negotiated a special contract with them. You'll get deeper discounts with those providers than with providers that are out-of-network, or are not under contract.
For instance, many insurance companies cover certain services as "preventative care" at no cost to you when you use an in-network provider.
The government has a list of what's considered "preventative," but you should check with your individual provider to make sure.
You can figure out which providers are in- or out-of-network for your plan by visiting your health insurance company's website.
Take a personal health inventory
"Generally for young adults, or everybody, we suggest that you think about your health in a global fashion," Pinder said.
Think about your year ahead. While many health events aren't planned, some are.
Are you planning to have a baby? Have you been looking into surgery? Do you have a chronic disease, such as diabetes? Do you frequently see a therapist or take medication for depression?
Health insurance is very personal. But sometimes high out-of-pocket costs can keep folks from seeking treatment for medical conditions in the first place.
According to a 2018 NPR survey of 2,000 households, one-third of those under 35 had "postponed, delayed, or cancelled some kind of health care service due to cost."
Forty-one percent of folks under 35 said they'd had difficulty paying for some kind of health service in the past three months.
When you take a mental inventory of your year ahead, while also thinking about how frequently you saw the doctor the previous year, you'll have a better sense of your medical costs, and therefore what plan is best for you.
If you're planning a medical-heavy year, maybe you need to shell out a bit more each month for a plan that's a heavy hitter, so you'll be better covered for the big things.
Likewise, if you're typically healthy and only see the doctor once a year, you might be good with a lower premium plan that comes with a higher deductible.
"I don't often recommend the pricey plans… unless someone has a chronic illness, or is pregnant, or has money to burn," Gordon said.
Shop around every year
If you get insurance through the Affordable Care Act marketplace, you'll have to choose your insurance every year, even if you plan on getting the same plan. If you're on an employer plan, you might not have to.
Pinder said you should weigh your options anyway. Plans do change — sometimes without your knowledge.
That happened to one woman Pinder talked to recently, who had signed up for what she thought was the same plan she had the year before.
"The plan had changed in that it imposes upon her co-insurance. After you meet the deductible, there's a percentage of the charges that are imposed on you," Pinder said. "She overlooked it, it never occurred to her, she didn't read the 70 pages of legalese."
Typically you can only make changes to a plan once a year, during a time period called open enrollment. This year, open enrollment for the Affordable Care Act plans started Nov. 1 and goes through Dec. 15. You can sign up at healthcare.gov.
If you're signing up through an employer, you'll have a different window.
Outside of open enrollment, you can only sign up for health insurance or change your plan if you have certain life changes, such as getting married, having a baby or turning 26.
Talk to an expert
Because health insurance can be confusing to someone not steeped in the terminology, and because you can only change things once a year, you might consider seeking advice from someone who knows it best.
If you're getting health insurance through your employer, your human resources representative can be a good source of information.
But if you're buying through the Affordable Care Act marketplace, you won't have an HR rep.
You have a few options here. You can talk to a traditional insurance broker, like Gordon. She says she and other brokers are there to provide guidance and advocacy year-round.
You can find a broker near you through the National Association of Health Underwriters website.
But the advice might not be impartial. Make sure you do your research.
"Sometimes the brokers know a lot about the market and they are impartial," Pinder said. "But they might get more commission if they sell you a Blue Cross plan, they might get more commission if they sell you a less expensive plan."
Pinder recommends seeking out a navigator, a person who is trained to provide unbiased health insurance advice for free. You can find one in your area at healthcare.gov.
There might be programs in your area that can provide you with free health insurance advice, like at your local library.
You might even find community online. Pinder joined a small Facebook group of folks who are buying insurance independently of their employers. They talk. They compare notes.
Talk to your friends and colleagues about the plans they're considering. Get a second opinion. You might have a better experience if you don't keep to yourself.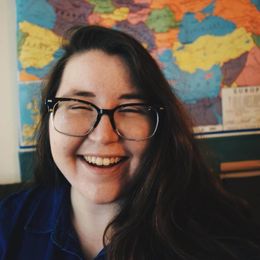 Gretchen Brown
 is an editor for Rewire. She's into public media, music and really good coffee. Email her at
[email protected]
, or follow her on Twitter @gretch_brown.