The Case for Having a Hobby Without the Side Hustle
by
Heather Morrison
There are hundreds of articles out there on how to turn your hobby into a money-making side hustle. You probably know someone with an Etsy shop. Maybe someone has even suggested you open one.
But is it worth it? Can a hobby just be a hobby?
That's the question one knitting group had for Brigid Schulte, author of "Overwhelmed: Work, Love and Play When No One has the Time." Group members loved knitting but felt the stress and pressure of selling their work.
She told them it's OK to just have a hobby — side hustles aren't a requirement.
"When it's not joyful anymore it's not a hobby," Schulte said.
It's our achievement-driven culture that's convincing us that we need to have something to show for the new hobbies we take on, she said. And this pressure isn't anything new.
Schulte once took up the Celtic harp but soon felt the pressure of getting good enough to start recording and playing professionally.
"We have to think about what is enough, and sometimes in an achievement culture nothing is ever enough," she said.
What are your hobbies?
If you've ever joked about drinking or napping being your hobby, you're not completely wrong.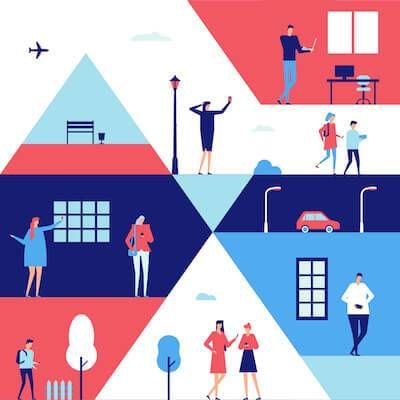 They might not be seen as socially acceptable hobbies today, but this is exactly how the word was originally used, said Stephen Gelber, retired history professor, chair of the history department at Santa Clara University and author of "Hobbies: Leisure and the Culture of Work in America."
It wasn't until the early 19th century a change occurred, he said.
"Work moved from the home or a local environment to offices and factories," he said.
As women were excluded from the workforce and men were either at work or not at work — a difference from when their home and work lives overlapped — free time was created in a way it hadn't existed before.
By the 19th and 20th centuries, advice columns were filled with "how to turn your hobby into a job you will love," Gelber said.
But is that still a hobby?
"Hobby advocates will almost always say, 'If you start selling, it's no longer a hobby,'" he said.
Gelber added that there are many requirements of a business that impinge on the hobby, such as meeting the demands or trends in the market rather than doing what you want to do.
But, he added, a hobby is truly whatever you make it.
"It's a very fuzzy line," Gelber said. "There is no hard and fast category here. It's 'work blends into leisure, leisure blends into work.'"
Balancing work and play
Laura Vechiarella, 28, turned her passion for calligraphy and hand lettering into a side hustle. It's far more of a job than a hobby, she said.
"Usually people pick up a hobby because it's something they find joy in and is an escape from reality," she said. "When it turns into a side hustle, though, it requires a significant amount of time, planning and executing which makes it more of an actual job than an escape."
Vechiarella said she continues to find joy in her side hustle even through the stressful days, which is why she'll continue doing it.
"Leisure is in the eyes of the beholder," Schulte said, which is why a hobby turned side hustle isn't for everyone.
Candice Rohrman, 30, loves shopping and was constantly finding good deals on clothes that weren't in her size. In 2013, she decided to open her eBay and Poshmark stores, now selling about 200 items a month and making upwards of $25,000 a year.
"The buying and shopping aspect of my side hustle does help me relax and give me some down time," Rohrman said. "Getting a break from human interaction helps me recharge, so it doesn't really feel like work."
But it also adds stress. She still works a full-time job and sometimes dealing with customers can be difficult.
She said she's set boundaries that help her stay focused on what's a hobby and what's work. For example, she said, she's a huge sneaker enthusiast but refuses to get into selling them because that's just something for her. She also loves reading, working out and watching sports — none of which she plans to make money from.
---
"I think it's important to have things that you can relax with," she said. "It is nice to have hobbies that I don't attach a dollar value to."
Not just for fun
As millennials and Generation Z continue to accumulate student debt followed by stagnant wages, they're taking up side hustles as a necessity, not for fun.
According to a study by Bankrate, nearly 4 in 10 people in the U.S. has a side hustle. Millennials are more likely than any other generation to have one.
"Most millennials — at least on the professional end who have been to college — have significant debt and a lot of them are looking for ways to either build a financial cushion or reduce their debt faster," Diane Mulcahy, author of "The Gig Economy" and an adjunct lecturer at Babson College, told Bankrate.
Finding time for a new hobby
Between work, side hustles, family, friends and other obligations, it can be difficult to find the time to discover an enjoyable hobby.
Schulte suggests simply taking time to breathe. Put down your phone. Take a moment.
"Begin to take little regular pauses to start asking yourself, 'Why am I doing this?'" she said. "'Is this something that I really want? Is it giving me joy? Is it giving me energy or is it draining me?'"
If you decide it gives you the joy you need, then consider it leisure and "live it fully," she said. But if you aren't happy, she added, then start thinking about if you're able to do something else with that time.
It can be as easy as doing something you enjoy for 30 minutes once a week.
"Find that something that interests you, that's a little bit of a challenge, that's new that you haven't tried before," Schulte said. "See if you can get lost in it."
The more you do this and see the benefits, she said, you'll automatically start making more time for it.
Amanda DeBow, 28, said she wishes she had more time to create flowers out of book pages for weddings, proms and other events — her hobby turned occasional side hustle. But she can't quit her day job as an elementary school art teacher.
"I have to balance my regular job with the rest of my life so my side hustle really gets put on the back burner most times," she said.
Instead, DeBow focuses on her craft during the summers when she's off work. This setup is not perfect, she said, but it allows her to do something she enjoys.
"Creating makes me feel validated in my talents and abilities," DeBow said. "When someone likes what you can create so much they are willing to pay for it, it's a very rewarding feeling."
Schulte said it's also important to recognize that there might be periods of setbacks or loss of interest. It's not failing, she said, it's just time for more reflection and to adjust accordingly.
"Nobody really knows the secret to living a good life," Schulte said. "There is no one right answer. This is no one right hobby. There is no one right way to live your day or your life."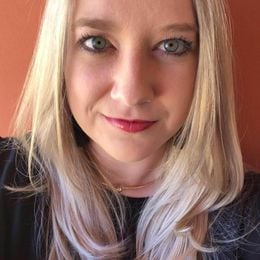 Heather Morrison
is a freelance reporter based in Los Angeles. She reports on religion and disability rights. Follow her on Facebook, Twitter and Instagram for photos of her dog.