Harsh Reality: Downton Abbey Episode Recap
by
Jeff Kamin
Downton Abbey Season 5 – Episode 6 Recap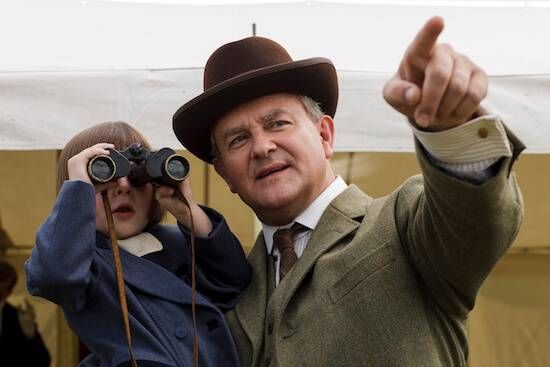 This was a big one. Lots of welcome plot movement here.
Edith gets official word that Gregson is dead. Killed by Nazis. She inherits his publishing company. She takes off with Marigold. Leaving the family to wonder, except for Tom, who gets a tearful goodbye. The farmer's wife didn't take it well saying it was like her husband cheated.
Violet's got a surly new maid who doesn't get along with Sprat. "We all pander to Sprat in this house."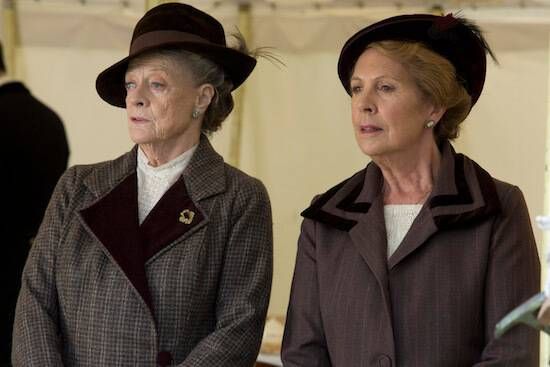 More importantly, Violet also visits her prince and he confesses loving her more than his lost princess. He wants to run away with her.
The inspector even questions Baxter now. Baxter has to confess her past crimes to Mrs. Hughes, who doesn't need to know as long as Cora does.
Barrow: "I've never felt better." Bates: "You've never looked worse."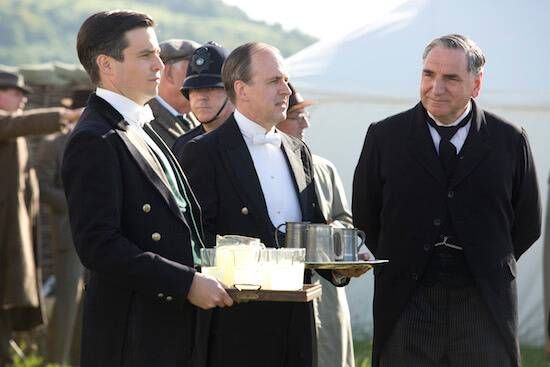 I called it! Barrow's been injecting himself with saline to try to make himself like other men. The good doctor tells him he has been using unsterilized needles and there is no "cure" for his "condition". Leaving Thomas with this to ponder:
---
"Harsh reality is always better than false hope."
Thomas has confided in Baxter and hopefully will start to feel better.
Bates finds the birth control device Anna was hiding for Mary. We knew this was coming, right? He accuses her of not wanting to have children with him because she thinks he's a murderer! Anna finds out Bates knew about Mr. Green and wanted to kill him, but that he didn't do it. The unripped return trip ticket to London would have proved it. But she gave it away. She's just so happy she knows he's innocent now.
"Always be polite to the kind people." Mrs. Patmore tells Daisy as Molesley tries to help tutor her in history after Bunting is gone.
"I expect you back in my room tonight." Cora tells Robert she had nothing to do with Bricker's unwanted advances.
Isis is ill. Haven't they learned you can't kill off the dog?! People will riot in the streets of London if this happens. We are left to wonder what is wrong with the listless Isis. Hopefully this is a throwaway line and not a real plot to worry about.
Mrs. Patmore buys  a retirement cottage with the advice and help from Mrs. Hughes and Mr. Carson. This gets Carson thinking he has no plan for his post Downton work. He offers to go in on a place with Mrs. Hughes, as a strictly business venture, of course. Can't you just see this two going off into the sunset together to end the whole series?
There was a whole to do about Mary's new hairdo. Violet said she looked like a man. Edith took it personally that she debuted a new hairdo whilst they were in mourning for Gregson. Mabel took it as tough competition. The horse race scene was fun, light and injected a welcome change of scenery. Take note of the lovely musical score used here and to highlight Mary's new hairstyle.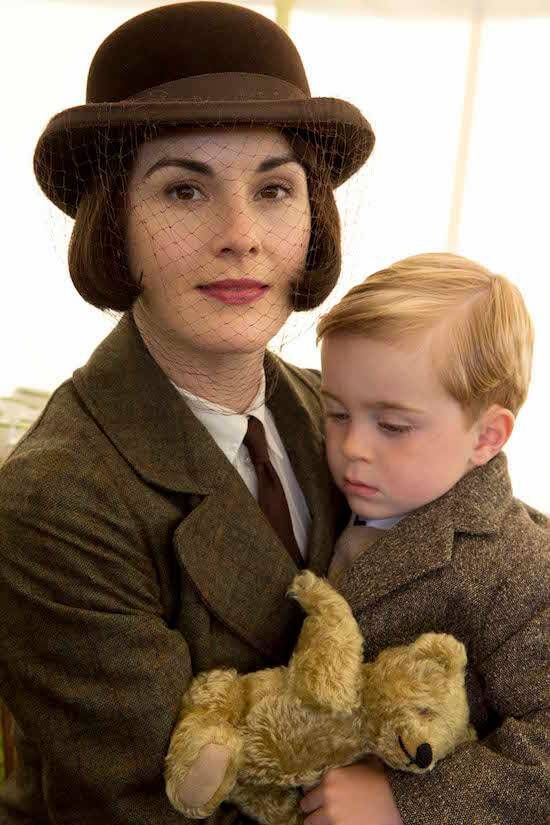 Isobel plans to accept the marriage proposal for one last adventure.
Atticus and Rose appear to be getting closer and the parents will be meeting at Downton for dinner. Also there may be a slumber party with Lord Gilly, Mabel, Blake and that mannish new haircut.
And we end with ice cream and champagne for Marigold and Edith on the run.
Three more to go and they should be intense. But what did you think? Leave a comment or tweet it with #MustTalkTV.
Thanks for reading,
-Jeff Kamin
Stream the latest episodes of Downton Abbey anytime you want on tpt's video page! Click here to catch up.