Is it Really Harder For White Men to Get Hired?
Claims of "reverse discrimination" are common. Does the data back them up?
by
Gretchen Brown
Claims of "reverse racism" seem to pop up everywhere.
In April, Microsoft employees claimed the company discriminates against white men in hiring.
In May, three employees of the New York Department of Education filed a lawsuit claiming they were demoted because they're white.
These claims usually have a common thread: by going out of their way to attract people of color and women, they say, these companies are discriminating against white men.
One of the most common examples of this is a phrase you often see at the end of job postings:
"People of color, LGBTQ+ and women encouraged to apply."
While it's a sentence that doesn't cause lawsuits alone, it's often the subject of quiet grumbling.
In a career-related email list recently, I saw this first-hand. Someone sent a job posting containing the phrase to the email list.
Not long after, a reply-all arrived from a self-identifying white man: Why should I bother applying?
A majority of white Americans believe discrimination against white people exists in America today. Many believe it's getting worse, even more prevalent than discrimination against black people.
According to a Pew Research survey, 14 percent of white folks said being white holds them back from getting ahead.
Racial progress has caused white folks to believe they're being attacked, says Clara Wilkins, an assistant professor of psychology at Wesleyan University.
"Recent census projections suggest that within the next several decades, whites will become a numerical minority," she writes in a piece for The Conversation. "According to recent research, if whites are alerted to this trend, they are more likely to fear being discriminated against."
Why include the phrase?
That sentence at the end of job applications — the one encouraging minorities to apply — might seem like a phrase coined for our "politically correct" era. But it's actually appeared on job postings since 1964, when the Civil Rights Act was passed.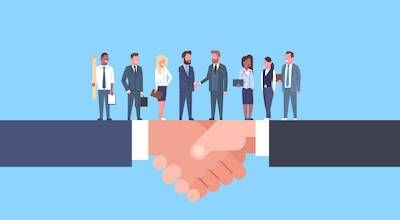 That federal law in its current state prohibits discrimination based on race, color, religion, sex, national origin, age, disability or genetic information.
However, the law doesn't actually require businesses to list some sort of "equal opportunity employer" clause on a posting. It just requires them to act like one.
So why include it?
To Sharon Smith-Akinsanya, including the phrase is just inviting folks to the table.
"By the year 2042, the nation will be majority black and brown people. With that in mind, that is your future workforce," said Smith-Akinsanya, CEO of diversity and inclusion marketing firm Rae Mackenzie Group. "So as your population shifts, corporations are forced to do a better job building relationships with people of color because they're going to be the majority of the workforce."
As a woman of color herself, Smith-Akinsanya said she's always looking for cues on a company website that she'd be welcomed to do business or work with a company. Language is just one cue.
"People might not see themselves in these industries or in these roles," said Daisy Auger-Dominguez, a workplace culture consultant who has worked with companies like The Walt Disney Company, Google and Viacom.
"I think it's really critical and I advise organizations to make sure they're ensuring their language is inclusive enough."
Some say that language like this indicates a preference toward people of color: that black and brown folks are more likely to get an interview than white folks. They claim that doing so is "lowering the hiring bar."
Auger-Dominguez says that's not what the phrase is doing at all.
"You're not hiring someone because they're black or Hispanic," she said. "It's helping fix many of the issues in the recruiting process which is making sure you have a healthy recruitment pipeline."
In other words, you're not lowering the bar. You're just broadening the group of people invited to make the leap.
[Read: The Truth About Hiring Bias]
Are the attacks on white men real — or perceived?
White men might feel like jobs are being taken away from them, but that doesn't show up in federal data.
Black and Native folks are still more likely to be unemployed than white people, according to 2017 Bureau of Labor Statistics data. Black women have an unemployment rate 84 percent higher than white men.
In many fields, like STEM, black and Hispanic workers make up a much smaller share of the workforce than they do the population as a whole. And white men who ask for a raise are still 25 percent more likely than people of color to actually get one.
In fact, evidence seems to show that not only are white men not discriminated against in hiring — they're actually still advantaged.
One study found that black and Asian candidates who "whitened" their resume were twice as likely to get an interview than those who didn't.
In another study about the science field, black women were seen as less hireable than other demographic groups.
"The great concern with reverse discrimination that the majority of whites express is inconsistent with most of the available data on education and economic well-being that is collected by the federal government," sociologist Fred L. Pincus writes in "Reverse Discrimination: Dismantling the Myth."
"Almost all of the data collected clearly show that white men are still an advantaged group."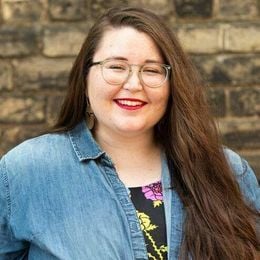 Gretchen Brown
is an editor for Rewire. She's into public media, music and really good coffee. Email her at
[email protected]
, or follow her on Twitter @gretch_brown.