A Quick Guide to First-Time Homebuying
by
Rachel Crowell
Do you dream about owning your own home? Are you tired of living in an apartment building where you share space with noisy neighbors? Do you long to paint your walls whatever color you darn well please, without answering to a landlord? Or, do you just find yourself craving a little extra space and itching to put down roots?
Buying a home is "the largest purchase that you will likely ever make in life," said Cari Heibel, a team leader with the Hergenrother Realty Group in Maple Grove, Minnesota. But there are a lot of resources out there to help you. Here's a short guide to getting started.
Get the right people in your corner
It's crucial to find the right people to walk you through the first-time homebuying process, said Heibel and Kristen Williams, owner of the Austin, Texas-based Williams Team of Keller Williams Realty.
"You should never want to go that alone," Heibel said. "One small detail can mean a huge cost to somebody."

She compared a first-time homebuying situation to a legal or medical situation. You shouldn't make legal or medical decisions based solely on what you find on the internet, she said.
Relying on the wrong real estate advice could cost you time, money and opportunities. Even worse, it could lead to you buying a house with a lot of nasty problems that's difficult to resell.
Regardless of your budget, you can afford to be a little picky when it comes to choosing a realtor. (FYI: Realtors are distinguished from other real estate agents by the fact that they are members of the National Association of Realtors and are required to have education, training and designations beyond what is required of real estate agents, according to Williams.)
In most situations, "you don't have to worry about paying a higher fee for better services, (because)… buyers don't pay real estate professionals," Heibel said. Rather, those costs are taken on by sellers, according to Heibel.
You want to find is someone who's well-equipped to advocate on your behalf, whether that means referring you to other professionals along the way or negotiating a lower purchase price.
When you're looking for a real estate professional, it's important that you seek out someone who's "willing to go over the entire process" with you, Heibel said.
It might be tempting to jump into looking at properties right away, but with that approach you risk missing some of the guidance you need to make informed decisions, Heibel said.
You want to look for "professionals that are really going to take care of their people" and "really work on your behalf," she added.
Find financing
Of course, you can't talk about buying a house without talking about money. The choice is yours whether you see a realtor or loan officer first, but your realtor should be able to connect you with reputable loan officers, Williams and Heibel said.

If you choose to meet with a realtor first, you don't have to know right away what your budget is, but it might be helpful to at least go into the consultation with a rough estimate in mind. Either way, it's unlikely that a realtor will show you properties unless you've obtained pre-approval for a mortgage, Williams noted.
A mortgage is a loan you can take out to pay for your new house. You'll pay it down monthly, just like you would for a student or car loan. There are mortgage calculators you can "play with" online, Williams said, like this one through Bankrate and this one through Zillow.
Just don't rely on those too heavily. They can be helpful for some but don't take into consideration each person's individual financial situation, Heibel emphasized.
Another guideline? Don't spend more than 33 percent of your gross monthly income on your mortgage, Williams said.
When it's time for you to seek pre-approval for the loan, ask the loan officer you meet about any available special grants and programs for first-time homebuyers and other qualifying folks.
A ticket to more affordable homebuying
Grants and programs like these exist to help homebuyers in certain situations, including first-time homebuyers.
There are programs that assist law enforcement officers, firefighters, EMTs, veterans and teachers with more affordable home financing, Heibel said. Want to live in a rural area? There are programs for that, as well.
Program benefits can include low down payment requirements, the ability to set loan money aside for home improvements, low interest rates and more, making "finding an affordable home easier," she added. Programs can vary by region and even by county, so you should discuss your options with local finance and real estate professionals.
What about building?
Trying to decide whether to build or buy a home? Both have advantages and disadvantages, Williams said.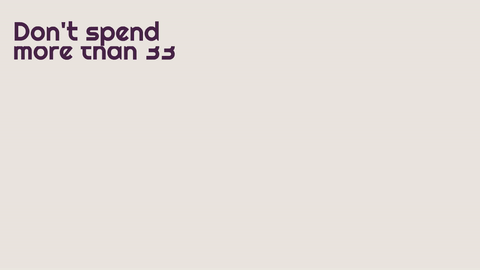 The process of buying a pre-existing home "can be quite quick," she said. In some situations, it's possible to get pre-approved for a loan the same day as an initial consultation with a realtor. You can start looking at properties right away.
The timeline on building a new home is longer. The building process can take six to nine months, Williams said.
Buying pre-existing homes involves making fewer decisions about the house's setup, which can be both a pro and a con.
In some situations, construction is a more expensive choice, but not always. The number of available homes is lower than the demand for homes, creating a market where buyers are competing with one another, Heibel and Williams said.
In other words? It's a seller's market.
"There is less competition to build… (and) there is more inventory when it comes to building a house," Williams said.
Lifestyle considerations come into play here, too. Oftentimes, land that's available to build on is "outside of areas a lot of people want to live," Williams said. "It's less developed."
If you wouldn't mind being away from the center of the action, this might be a good option to consider.
Don't miss out
Homeownership rates for people younger than 35 are shrinking in the U.S. In the last quarter of 2016, just 34.7 percent of these young adults owned a home, compared to 43.8 percent in 1980.

One reason people are buying later in life is "a lot of people have student debt," Williams said.
Inflating rental costs are also squeezing peoples' wallets, making it hard to escape the "I can't afford to save for a house because my rent is too high but buying a house would be cheaper than renting in the long run" vicious cycle.
A 2016 report released by Harvard University's Joint Center for Housing Studies states that the number of "cost burdened" renters, or those that fork over more than 30 percent of their income for rent each month, rose to a record high of 21.3 million in 2014. With rental vacancies hovering at just 7 percent in early 2017, according to U.S. Census data, competition for a place to rent can be brutal and rents are rising to reflect it.
It's worth considering steps toward buying your first home, even if it'll take time to get there. Scrimp where you can, even if that means looking for a cheaper place to live in the meantime or cutting other expenses, Heibel advised.
After all, the benefits of homeownership extend beyond avoiding the hassles of renting. People who delay homeownership are "missing out on building wealth," Williams said. Buying a home is a key step in "building financial security," she said.