How I Gave My Grief Space When a Loved One Died
by
Gretchen Brown
We all have different ways of expressing love. My grandpa's was in what he made.
When I moved away to college, it was a wooden jewelry organizer (with a soda can tab on the back for easy hanging). Then a folding side table for my living room (all his grandchildren got one).
There were the Adirondack chairs he made for my parents (to sit on the back deck he'd also built by hand).
But by this January, his saw had gone untouched for months.
He'd been diagnosed with stage 4 lung cancer in the fall, and given less than a year to live. Hoping to extend that prognosis, my dad would drive my grandparents to the Mayo Clinic each week for chemotherapy treatment.
I'd watched my mom battle breast cancer just five years ago, but this was different. My grandpa's treatment came with a death sentence.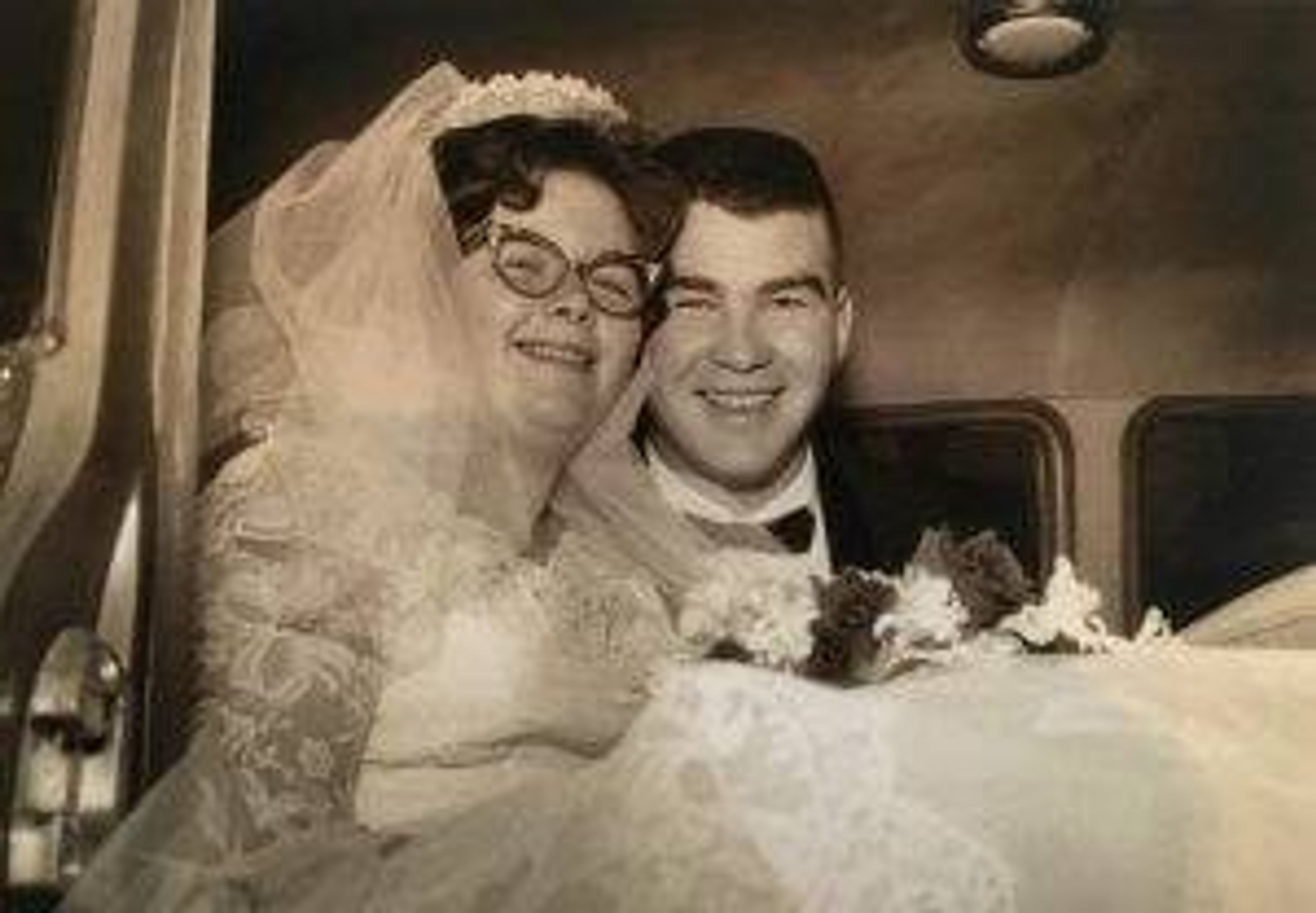 At some point it stopped altogether.
My grandpa died earlier this month, a few days away from his 78th birthday.
At 25, this was one of my closest experiences with death. And I had no idea how to handle it.
When a close family member dies, you're often not the one responsible for the funeral arrangements or notifying family. You're not burdened with the burial, social security or will.
That doesn't mean you don't want to do something — anything — to make that burden easier for your family.
Listening is important
I've always felt awkward in helping people get through tough stuff, mostly because I don't know what to say or how to say it.
But I'm a good listener. And when someone needs support, I'll sit with them for hours.
According to Elizabeth Eiten, a psychotherapist, that alone means something.
"When a family member dies, one of the most important things we can do is provide support," said Eiten, who owns Boketto Center, a Michigan-based holistic mental wellness center. "We greatly underestimate the power of listening and presence in the healing process."
In other words, there's no magic phrase you have to say to your family to make everything better. You don't have to find the words at all.
You just have to be there.
So while you don't have that obligation to make all the arrangements, and deal with paperwork, you shouldn't just show up for the funeral and leave, either.
[ICYMI: How to Support a Parent Diagnosed with Cancer and Cope as a Caregiver]
Don't try to make the pain go away
My grandma had been married to my grandpa since she was 19 years old. Losing a life partner like that is a pain I can't — and won't try to — understand.
But knowing that she's in pain makes me want to fix it.
That's not necessarily my responsibility either, says Shelby Forsythia. She hosts the podcast "Coming Back: Conversations on Life After Loss."
"It is not your job to comfort, repair or even heal other members of your family," Forsythia said. "Just being there for them is enough."
Every person's grief is different, she said, and it's going to take everyone a different amount of time to heal.
There's not much I can really do to speed that up.
In a way, my dad modeled this idea. He spent every weekend with my grandma in the weeks leading up to my grandpa's — his father's — death, and a full week after.
And he's going to keep showing up for her in the weeks and months ahead.
It's OK to let yourself grieve
Everyone in my family had a different relationship with my grandpa.
My dad was his oldest son. He remembers their first (and only) trip deer hunting, wearing brand-new blaze red pants and shirts. Camping trips to the forests of northern Minnesota in a tiny Shasta RV.
I have different memories: Boat rides along the sprawling Minnesota lake my grandparents lived on, my grandpa pointing out the history of the buildings along shore, telling the story of the overlook guard rail he'd built with his own hands as a teenager.
Even though the loss hits my dad harder than it hits me, I still have my own grieving to do.
That's important to remember, says Jacob Brown (no relation), a psychotherapist who specializes in grief counseling.
"I often see clients who suppress their own grief because they think someone else in the family needs them to be strong. Or they feel they can't grieve because they need to 'help their mother' grieve," he said. "In reality, suppression of your own feelings actually hampers the grieving process for the entire family."
Brown said being genuine in your feelings is the only way to grieve. Don't pretend to be OK when you're not. You can't process your feelings that way.
One good way to deal with your feelings, he said, is to talk about the person who has died, even if it's painful. That's something I've been trying to do.
Ahead of the funeral, I put together a photo board of old pictures of my grandpa. There were photos of his wedding to my grandma. A picture of their five-year wedding anniversary, and also their 40th. Posing with my dad as a baby, and then at his college graduation.
I heard stories about every single picture. Putting that together, then, was part of the grieving process.
Because we all have different ways of expressing love.
I'm quite sure mine is through listening.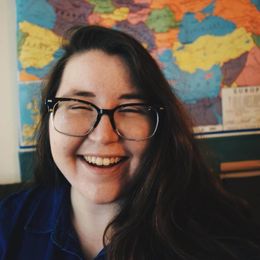 Gretchen Brown
 is an editor for Rewire. She's into public media, music and really good coffee. Email her at
[email protected]
, or follow her on Twitter @gretch_brown.