Why Graduate School Is Not Enough To Overcome Inequality
Students whose parents did not attend graduate school leave with more debt, fewer connections.
by
Julia Métraux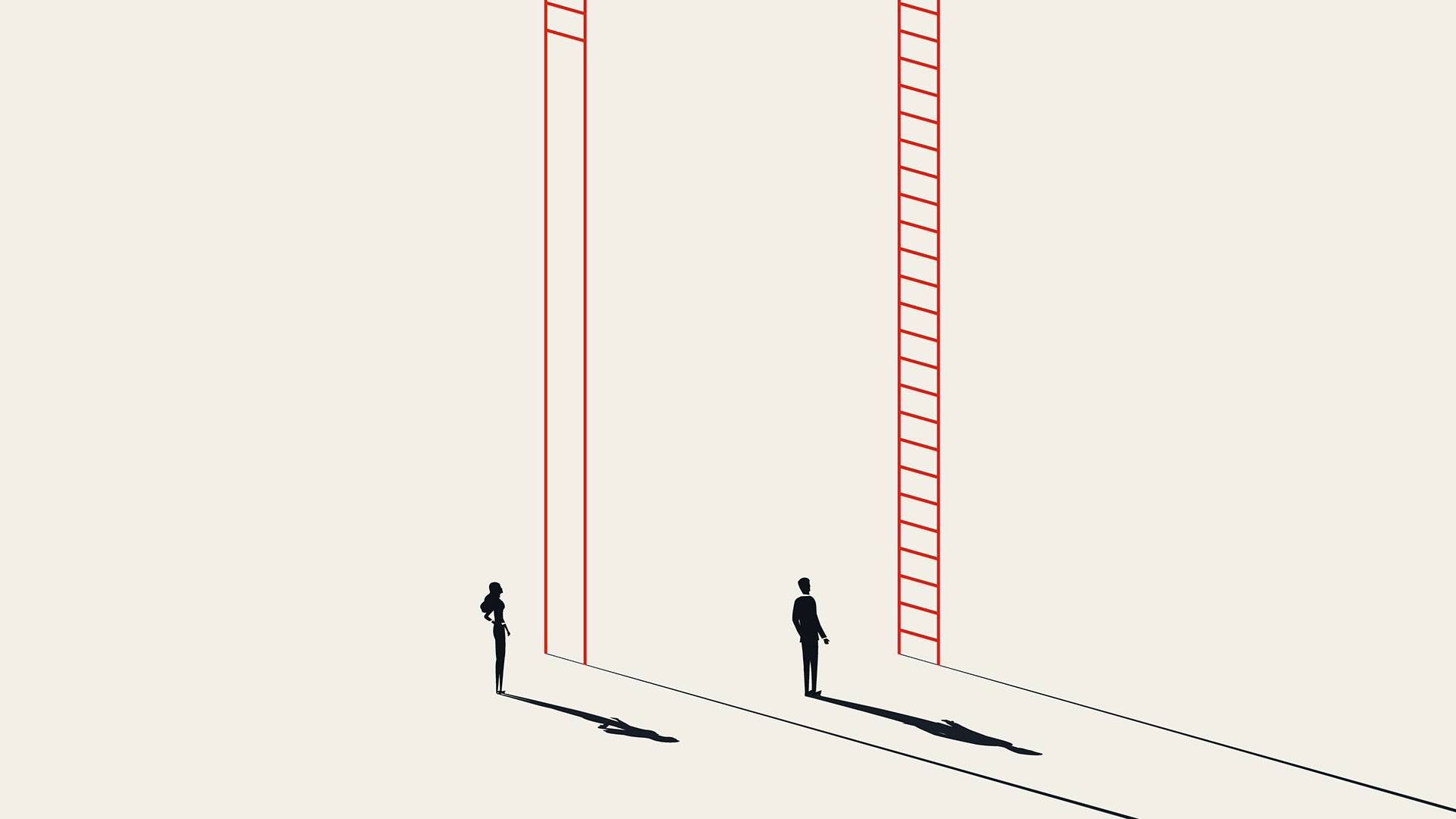 Kiarra Sylvester decided to pursue a master's degree in order to be taken seriously. 
"As a professional Black woman, I think it can be much more difficult to do the work I hope to do without a set of degrees to make me a credible source," said Sylvester, who has double master's degrees in human sexuality education and social work from Widener University.
One year after graduating, Sylvester is over $150,000 in debt, which prevents her from buying a house. 
Sylvester's biological parents both did not go to graduate school, and her mother, who has a nursing and business degree, is baffled by the figure. 
"My mom, who accomplished all of this as a teen mom, was actually infuriated when she saw my student loan debt from grad school," she said. 
People are often told that going to graduate school will help them advance their career, but that's not necessarily true across the board. Graduate students whose parents did not go to graduate school still face inequities. 
An April study from North Carolina State University found that graduate students whose parents did not go to graduate school had more debt and had fewer connections upon graduation, adjusting for different types of advanced degrees, including business school, social work and medicine. 
The impact of graduate student debt 
All that extra debt has consequences. Student debt from graduate school can delay when people get married and have kids, said Joan Maya Mazelis, an associate professor of sociology at Rutgers University.
But simply forgiving student loan debt would not immediately erase inequalities — like lack of connections and discrimination — that graduate students whose parents did not go to graduate school face. 
"There are also ways in which intergenerational transmission of class and inequality is so powerful that educational loans can't overcome that," she said.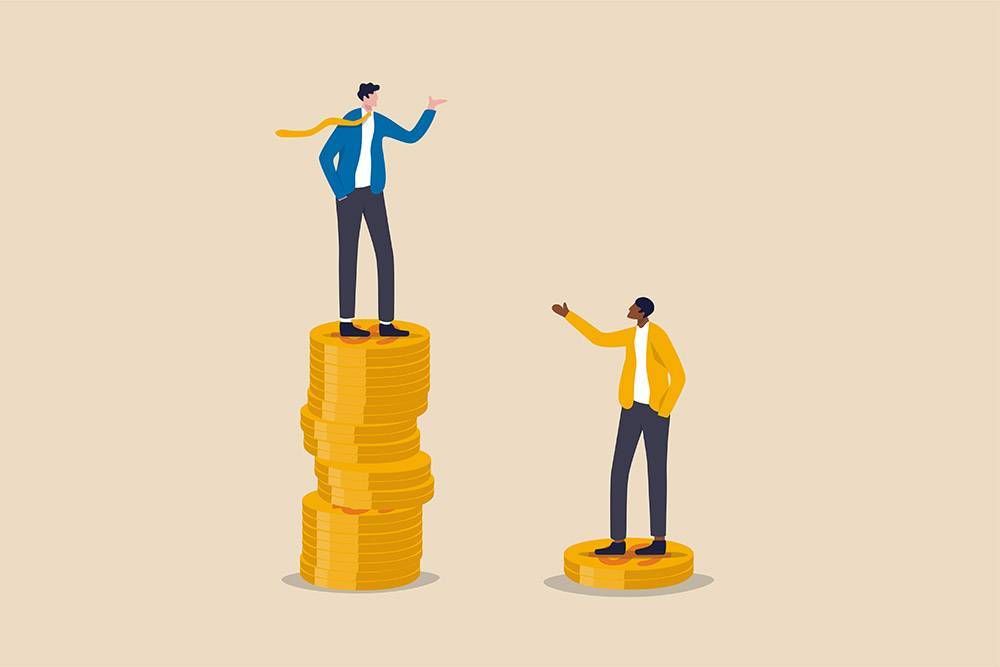 Being a graduate student is expensive. Some Ph.D. programs offer stipends, but it often does not cover the cost of living. 
In the U.S., the average stipend for Ph.D. students in the sciences is around $20,000 to $30,000 per year, and is often much less for  graduate students in humanities. 
Lauren Jones, a Ph.D. student in English at the University of Miami whose parents did not go to graduate school, said the cost of living near her school is a burden. 
"I live in Miami, which is one of the most expensive cities in the country to live in," she said. "Housing is definitely my biggest cost."
What students and graduate schools could consider 
Ph.D. graduates with parents or family in the same industry enter the workforce with built-in connections. Mazelis believes graduate schools can help students by teaching them how to navigate the workforce and build the connections that their classmates may already have. 
"If they could have actual courses where they would help people figure out better how to navigate the transition (from) whatever their program is to the work that they're supposed to do after they complete their degree," she said. 
Taking advantage of networking while in graduate school could also be helpful, something Jones has done.
"It's much easier (as a graduate student) to reach out to someone and say, 'Hey, I'm a Ph.D. student, and I'd love to learn more about the type of work you do at XYZ Company,'" she said, in comparison to when she was an undergraduate student. 
Return of financial investment can be a factor in which graduate programs students apply to.
It may be worthwhile to take out loans for degrees which result in connections in a well-paying field, such as a business degree or a law degree from an Ivy League school, said Paul Shea, an associate professor in economics at Bates College.
In return, Shea does not think that a blanket loan forgiveness measure would be beneficial. 
"A lot of the time people are taking out loans to finance degree programs that do in fact pay for themselves," Shea said. 
"From a public policy perspective, of course we don't want to have loan forgiveness in those cases."
Would canceling student loans help?
The Biden administration announced plans in March to forgive $10,000 in student loans, after previously promising $50,000. 
While $10,000 may not be significant for people with hundreds of thousands in debt, it could help many Americans. 
"A $10,000 discharge across the board for federal borrowers would eliminate debt for one in three borrowers," said Andrew Pentis, a senior writer and student loan expert at Student Loan Hero.
"Another 20 percent of borrowers nationwide would see theirs get cut in half."
Based on the April study and her research on the impact of student loans, Mazelis said student loan forgiveness of $10,000 could aid folks who want to get married or buy a house. 
"If it's keeping people from transitioning to adulthood, that's obviously a problem," she said.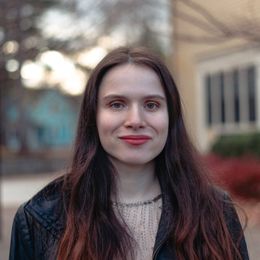 Julia Métraux
is a health and culture writer whose work has appeared in Narratively, Verywell, Bitch, Insider, Poynter and others. You can follow her on Twitter at @metraux_julia and read more of her work at https://juliasmetraux.journoportfolio.com/.