Want to Get Good Sleep? There's an App for That
by
Katie Moritz
If you're an iPhone user, you're probably well-acquainted with the Bedtime function. Or well-acquainted with ignoring it, as the case may be.
With interest in holistic health growing, lots of smartphone apps promoting mental health have cropped up, many of them claiming to help with sleep problems—a little ironic considering many sleep experts' claim that unhealthy light blaring from our devices is one of the things keeping us up.
Chronic sleep deprivation is a huge problem across the globe. According to the American Sleep Association, 37 percent of U.S. adults ages 20 to 39 are not getting enough sleep. A study published earlier this year suggests one in five young people wakes up in the middle of the night to check social media.
With so many aspects of health tied to good sleep hygiene, I'm willing to try even the most off-the-wall solutions to get a good night's sleep. If you're in the same boat, here's a selection of the more unique (and fun) popular apps meant to help you fall and stay asleep.
1. Calm
iPhone: Download is free; some Sleep Stories are free, too.
Android: Ditto.
Do you miss bedtime stories? Just because you're tucking yourself into bed these days doesn't mean you can't indulge in an old comfort.
The Calm app provides a selection of bedtime stories for adults, called Sleep Stories. There are fiction, nonfiction and even ASMR options. Turn on a Sleep Story as you get settled into bed and follow along in your mind with your eyes closed. As a story comes to a close, it gets quieter and slower to allow you to drift off. I've been trying to do this with true crime podcasts lately, but I think these Sleep Stories might have more of the desired effect.
The app also provides daily meditations for a variety of needs outside of sleep health. It really is incredible how listening to a calm voice can help you feel more centered and allow you to clear your mind for sleep, work or study.
2. Pzizz
iPhone: Free.
Android: Free.
Pzizz wants you to experience healthy sleep AND healthy naps. It claims to help you "sleep at the touch of a button." As incredible as that sounds, getting the app to work for you is a little more complicated than that, but only slightly.
It'll still be up to you to fall asleep, but the Pzizz app uses "psychoacoustics" —a combo of psychology and the science of sound—to relax you and help you get the sleep you need, whether it's a full eight hours or an energizing power nap.
While listening to calming noises to get to sleep isn't anything new (I'm a thunderstorm sounds gal, myself), Pzizz offers a twist by never giving you the same sleep soundtrack twice. It claims to be able to generate 100 billion unique soundtracks via its special algorithm. The soundtracks are similar enough to trigger your brain into sleep mode, but not so similar that your brain will get used to the sounds and the effectiveness will wear off.
3. Recolor
iPhone: Free.
Android: Free.
OK, this is really fun. The Recolor app is so simple. It's capitalizing on the grownup coloring book craze, but allows you to get into the hobby quickly, easily and without any materials besides your smartphone or tablet. If you need help turning off your brain at night, this is a good way to tune out your thoughts and get ready for sleep while also providing a low-pressure creative outlet.
The developers market this app as a relaxation aid. You can zone out while filling in one of more than 1,000 images ranging from abstract patterns to detailed portraits. And while a soothing activity like this might help some fall asleep, make sure you're not making your insomnia worse by exposing yourself to light from your mobile device. (The National Sleep Foundation recommends turning off electronic devices an hour before you plan to go to bed.) Some phones, including iPhones, come with a built-in night shift for healthier nighttime phone use. But an app like Twilight can do the same job.
Have you tried any of these apps? Or other sleep health tools? Let us know about your experience in the comments.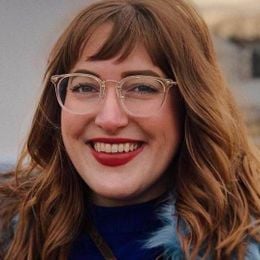 Katie Moritz
 was Rewire's senior editor from 2016-2020. She is a Pisces who enjoys thrift stores and pho. Follow her on Twitter @katecmoritz.