How to Be a Good Ally to Your Trans Coworkers
by
Vera Concepcion
While transgender people have become more and more visible in mainstream media, they've also become more vulnerable. One of the places this plays out is in the workplace.
More than a quarter of transgender people report being denied a promotion, fired or not hired because of their gender identity, according to Out and Equal's 2017 Workplace Equality Fact Sheet. More than three-quarters of trans workers take steps to avoid being mistreated.
But that doesn't have to be the reality for transgender and non-binary people in the workplace. Companies, and the people who work for them, can do the work to improve these statistics.
Here are some tips for allies who want to help their trans and non-binary coworkers survive and thrive at work, and leave your workplace better than you found it.
Google is your friend
First thing's first: Don't expect trans people to be educators.
"At this point, I want people to stop demanding so much educational work from me," said Amy W., a trans woman who works in theology in Massachusetts. She asked that her last name not be used.
---
"I didn't sign up to be the transgender diversity spokeswoman at every job I work."
In the same way that we shouldn't expect a single person of any ethnic group or religion to be the designated representative of that group in the workplace, coworkers and employers should not expect trans employees to educate others about the trans experience.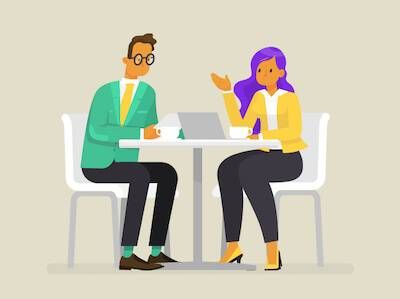 Singling out a trans person in the workplace to be the trans person of the workplace can be an isolating and dysphoric experience for that person.
Instead of asking them questions about their identity and the trans experience at large, use free resources like GLAAD's or Learn How to Become's tips for creating a transgender-inclusive workplace to answer your questions.
You can prevent a lot of discomfort for your trans coworkers if you avoid asking them intrusive personal questions — that you might not realize are intrusive and personal — and simply ask the internet instead.
Take names seriously
Let trans people live authentically. Then, don't question them about it.
"Maybe it's just me, but I don't want to talk about any aspect of my transition in the workplace," said a trans woman who works in the cannabis industry. She asked that her name not be used.
"If you met me as a woman, have always known me as a woman, and everyone uses she/her pronouns for me, why do we need to talk about my history?"
As an employer, it's important to let trans people live as their authentic selves, and support them in that.
A significant part of this is respecting your coworker's preferred name. Not everyone has the resources readily available to legally change their name or gender marker, nor is it easy or possible to do in every state. When someone tells you their name, use it, whether it's been legally changed or not.
While tax forms and contracts may be required to include what is called a dead name — the name a trans person was given at birth that they no longer use — for legal purposes, never disclose or use dead names in the workplace.
Create a work environment where people feel safe to change their names, even if they've been known by another name during their time at the company. Identities can be fluid, and today's workplaces should respect that.
Make a safe place
Create gender-neutral spaces such as gender-neutral bathrooms that offer inclusivity to people of all gender identities and do not force transgender employees or non-cis-passing employees to put themselves in uncomfortable situations.
Respect the identities of your transgender and non-binary employees. Do not inquire or tolerate inquiries about trans employee's identity as a trans person or their life pre-transition.
Instead, treat trans co-workers as they currently identify and present, not as "someone who used to be someone else." Not only is this an inaccurate and reductive way to put it, this sort of framing can make trans people feel like impostors.
Call attention to injustice
Don't be afraid to speak up and reach out to higher ups.
For trans people, it can feel like even innocuous conversations are a hair's breadth away from turning into a debate about their right to exist. When a conversation does turn in this direction, it can be hard to know what to do.
However, things can only change if injustices are confronted, especially in the often super-binary context of a corporate office.
Reaching out to human resources or your manager about a lack of space or resources for a transgender employee, or problematic interactions you witnessed, could be the difference between stasis and change at your workplace.
This simple act from a cis ally, meaning an ally who identifies with the gender they were assigned at birth, could mean a world of difference to trans colleagues.
If you are a trans employee...
Existing in this world as a transgender or non-binary person can feel like a lonely march, but it doesn't have to be.
Find solidarity with other transgender and non-binary people in your field, or in the world at large, through online forums.
Discord and Reddit groups exist specifically for like-minded people to commiserate. If you already have a few transgender or non-binary friends, reach out to them. Ask how they're doing at work and don't be afraid to share your own feelings. It's important to vent about the complex feelings that come up as a trans person with other trans people who will inherently understand.
As an ally, you can let it be known that you are a shoulder to cry on for your transgender friends. Offering genuine support whenever you can is key to changing this world for the better.
Find employment that works for you
No matter how hard transgender and non-binary people and their allies work to create safe environments, sometimes the pressure of transitioning in public or being visibly trans is a heavy burden to bear.
Working remotely from home, a cafe or library is a great way to stay employed while not having to deal with the politics of a physical office space. Especially for freelancers or skilled workers in the fields of writing, digital media, consulting, accounting or administration, most work can be done without any face-to-face interactions with clients, co-workers or managers.
Taking on odd jobs and freelance gigs can give trans people the flexibility to explore their gender identity and get to a point in their transition where they are more comfortable with re-entering a physical office or work space.
This also allows a transitioning person to begin gaining experience in their desired field of work under their preferred name while maintaining a day job under their dead name. In this way, a trans person can begin setting up the career, and life, they actually want.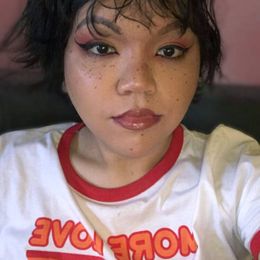 Vera Concepcion
is a writer from Las Vegas who is fascinated with all that is unexplored, mysterious, taboo and secret. Their main interests include digital media and internet culture, food and untold stories of the underrepresented. They are a Virgo and a natural blonde.