Going Carless is Possible. Why Don't More Do It?
Some transit systems in the U.S. are more user-friendly than others.
by
Gretchen Brown
In certain circles in New York, San Francisco and D.C., it's rare to know someone who owns a car.
In Omaha, Nebraska, it's rare to meet someone who doesn't.
Michael Boehnlein, 27, is one of the 3 percent. In the mornings, he uses the city's bike share program to get to work downtown. In the afternoon, he takes the bus home.
It's only about a mile. It takes him about five minutes.
"Everyone I personally know has a car," he said. "There are regulars on the buses I ride though, and I would assume they're carless as well, but I don't know them really to know."
The city's public transit system is one of the least used in the country, per capita.
There's more than one reason for that.
Declining public transit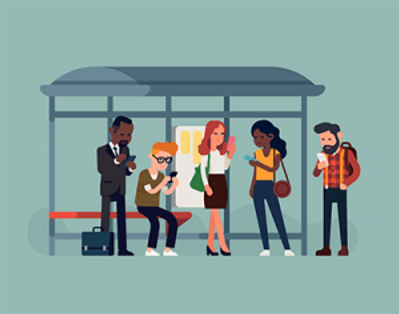 For starters, Omaha's bus service is extremely infrequent—  running as little as every 90 minutes off-peak, and up to every 30 minutes during rush hour. (Experts recommend every 15 minutes for peak ridership).
It's also relatively difficult to use. The system doesn't have an app and doesn't use social media for service alerts and updates.
It does list alerts on its website, but they're manually edited. That means it's not immediate, or consistent, and it's put Boehnlein in a tough spot more than once.
"If road conditions alter a route, riders are often left to find out the hard way," he said. "The hard way being waiting at a stop for 45 to 60 minutes before realizing no one's coming despite it being a regular stop."
The U.S. has some of the worst public transit systems in the world, and fewer people are using them each year.
Studies show a handful of reasons for the decline. Public transit systems across the country are cutting routes. And the rise of Lyft and Uber have provided alternatives for the better-off, leaving lower-income folks who depend on public transit to sit through long wait times and shoddy service.
Boehnlein is one of the lucky ones. His workplace, apartment and grocery store are all along the same bus line. He can get nearly everywhere he needs to go via bike share or public transit.
In places like Greenville, South Carolina; Tampa, Florida; and Jackson, Mississippi, more than half of the metro area isn't covered by public transit. Those that have access to transit often can't get to work within 90 minutes.
All this means that if you live outside select coastal clusters, you probably need a car to get around — even if you live in a city.
[ICYMI: Will 'Mobility Justice' Break Down Barriers to Safe Transportation?]
One car helps
St. Louis resident Evie Hemphill is almost carless. Almost.
Hemphill, 36, donated her 1996 Saturn back in 2011. Her commute to downtown St. Louis is just two-and-a-half miles.
That's 15 minutes by electric scooter, 20 minutes by bike, 35 minutes by bus or 50 minutes by foot.
When she moved to a city for the first time in 2010, she realized that she was using her car less and less. She liked the fresh air and exercise, too.
Her neighborhood is fairly walkable. There's a grocery store about a mile away. Getting rid of her personal vehicle was a no-brainer.
But Hemphill is married, and she now shares a car with her husband.
She says they could be car-free if they had to, but she'd have to give up some of her weekend activities — like clog dancing practice in rural southern Illinois, a 30-minute drive — that would otherwise take several hours of biking or transit.
She also owns a cat. Animals aren't allowed on public transit, making vet visits tricky.
"From a broader perspective, the answer is no, St. Louisans generally can't get everywhere we need to go via public transit," Hemphill said. "Unless you have the luxury of being pretty choosy about work and living arrangements — and also being able-bodied — in many areas it's quite difficult to get around solely by transit."
U.S. Census data says about 9 percent of St. Louisians don't own a car. There, the buses come about every 30 minutes.
Hemphill only knows a handful of folks who are completely carless. Many of her fellow transit riders are carless out of necessity, not by choice.
[Read: A Beginner's Guide to Living Car-Free]
Is there hope?
If you're living in an even smaller city, the situation is worse. As a resident of Mankato, population 40,000, Matthias Leyrer was losing money taking the bus to work each day, he wrote for Streets.mn.
On top of that, the system is centered around the 8-to-5 work week. Most buses don't run on nights and weekends.
"Mankato has seen the bulk of it's growth post-WWII, and because of that, we saw a lot of auto-oriented development," he wrote. "Our city simply doesn't have a core left for bus service. Because of that, relatively few people take the bus. If no one takes the bus, it's hard to justify making it better and more frequent or even have development conducive to transit."
There are reasons to want to get it right. Studies have shown that today's young adults aren't as infatuated with cars as prior generations are. And in a warming world, public transit can help improve air quality, save energy and reduce greenhouse gas emissions.
So, is there hope things can get better?
Some believe privatization of transit could increase ridership. But current transit systems are heavily subsidized by local governments, meaning private companies would have to be OK with operating in the red.
Public transit is also largely politicized. As the New York Times reported, the billionaire Koch Brothers run a lobbying group that fights against public transit, knocking on doors and running political ads. That's because the Kochs have money riding on the auto industry.
The group successfully helped block a transit tax increase in Arkansas in 2016, among other measures. Because public transit is subsidized, attacking legislation like this can threaten the systems themselves.
Omaha and St. Louis, among other cities, are still working to improve their own systems.
In Omaha, a new rapid transit bus line serving a busy downtown corridor is expected to reduce wait times to 10 minutes for one route. But the new service also means cutting other lines.
Boehnlein said the line won't make a difference in his commute. He doesn't think he'll use it often, if at all.
St. Louis is also working on its own bus system overhaul.
"For many people that will probably be a positive thing, as the crux of the plan is to significantly increase the frequency of the system's most heavily traveled bus lines," Hemphill said. "But there is no increase in funding associated with the overhaul, and Metro is struggling to recruit and retain drivers, so there are also some cutbacks of less-traveled routes happening, and I worry for people who don't have the means like I do to break down and hail an Uber in a pinch."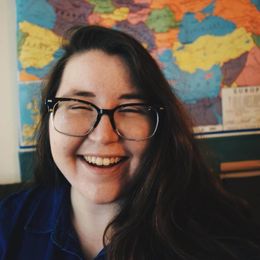 Gretchen Brown
 is an editor for Rewire. She's into public media, music and really good coffee. Email her at
[email protected]
, or follow her on Twitter @gretch_brown.