With a Buddy's Help, These People Achieved Their Goals. You Can Too.
Going for a goal on your own can be like eating soup with half a spoon.
by
Bev Bachel
Have you ever wondered how some of your friends are able to accomplish so much? Like read an entire book every week while you have trouble getting through a chapter. Or excel at work and find time for friends and family. Or budget for next year's vacation while you're still trying to pay off the last one.
It may be because they have a secret partner: a goal buddy. That's someone who cares about you and your goals and offers you the tools and support you need to succeed. A goal buddy benefits from your support, too. Kind of like Batman and Robin.
So, whether you want to exercise more, pay off student loans, start a business or live a more balanced life, a goal buddy can amp up your success.
Long-distance cheerleaders
Leisa Sunier lives in Chippewa Falls, Wisconsin. Her former college roommate turned goal buddy lives in Tallahassee, Florida. Despite the distance — and the fact that Sunier is in grad school and her friend is working full-time — the two women cheer on and challenge one another via Facebook Messenger.
"We usually start each weekday with a 'Hi, how's it going?' message and then update one another throughout the day," Sunier said.
The two women share their struggles, ask for advice, brainstorm solutions and celebrate one another's successes. In addition to their individual goals, they sometimes set joint goals such as going a week without buying clothes or eating out. Knowing they're in it together, amps up their resolve.
And while the two women try not to solve each other's problems or launch one another on guilt trips, they definitely offer up support and encouragement. For instance, after her friend had a particularly trying week, Sunier used youGOATmail.com to anonymously send her a plush goat to tell her she's the greatest of all time when it comes to being a friend and goal buddy.
Travelers for life
Husband and wife Lauren and Steven Keys have buddied up on numerous goals over the past decade. One of their first, which they set upon after graduating from college, was saving $100,000.
Two years later, they'd achieved that goal by making the most of their entry-level salaries as well as saving income from a couple of side hustles. They celebrated by taking a six-month honeymoon.
But working toward that goal had taken a toll. Plus, they'd started to lose perspective on why they were working so hard in the first place, which was to spend more time together.
So, in January, after saving for three more years, they buddied up on another goal: visiting, photographing and blogging about all 61 U.S. National Parks. Seven months later they'd achieved that goal. They also strengthened their marriage.
"When you set even a small together-goal with your spouse or someone else you care about, you reach a whole new level of appreciation for one another and your relationship improves," Lauren Keys said. 
[ICYMI: Lessons From the Debt-Free Community on Financial Freedom]
The benefit of having a buddy who believes
Carolyn Snyder's goal buddy is Esther Hollander Felsen, who works as a career counselor for the State of Minnesota.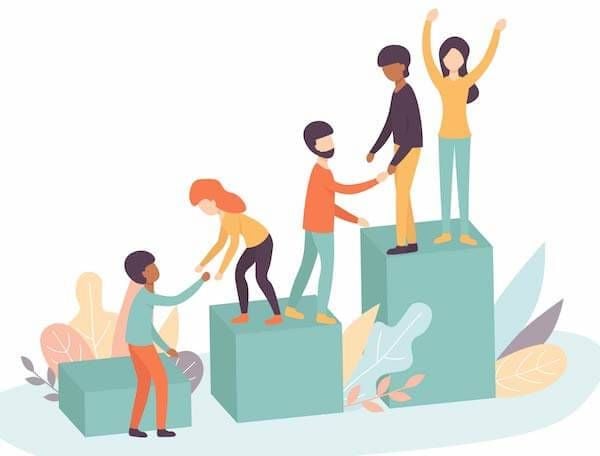 "She's my personal cheerleader," said Snyder, who is currently looking for a job and a place to live.
Both tasks feel overwhelming to Snyder, but Hollander Felsen calls, emails and texts her often to offer practical suggestions as well as emotional support.
"I have had such a hard time finding a job," Snyder said. "The fact that Esther believes in me and has shared job leads, introduced me to her contacts, offered tips on my resume and encouraged me to attend classes at the workforce center where she works has made a huge difference."
Plus, having accountability to someone else motivates Snyder to be more accountable to herself.
"I can't not show up for myself when Esther is doing everything she can to make sure I succeed," Snyder said.
The write person in your corner
After being in a writing group for a few years, Erik van Mechelen was eager to take his craft to the next level.
"I'd already self-published two fantasy novels and had a goal of selling my next novel to a traditional publisher," van Mechelen said.
Plus, he had shifted his focus from making money writing marketing content to writing two books: a client autobiography and a nonfiction book on negotiating. This change left him feeling out of his element.
That's why he found a writing coach to be his goal buddy.
"Having a strong, published writer look at my work twice a month gave me better and more immediate feedback so I could quickly see where I was going astray," van Mechelen said. "He also encouraged me to explore ideas of who I might become as a writer that I hadn't considered before."
Ready to buddy up?
Here's how to find and succeed with a goal buddy of your own:
1. Seek a like-minded person
It helps if you and your goal buddy share the same values. It also helps if you have things in common so you can relate to what's going on in one another's lives — yet are different enough that you don't feel in direct competition.
2. Agree on the rules
Will you check in once a week or once a month? Via phone, email or text? Will you focus on career goals or personal ones?
3. Get SMART
The goals you set with your buddy should be SMART: specific, measurable, achievable, relevant and time-bound.
4. Find a common goal (or two)
While it's important to have individual goals, it also helps to have shared goals you can work toward together.
5. Track your progress
Whether you log your expenses in a spreadsheet or give yourself a gold star every time you go to bed without your phone, tracking your progress keeps your goal top of mind.
6. Be open
Share how you're feeling about your progress, what's going well and what's holding you back. And don't be afraid to ask one another for help.
7. Celebrate success
Have you or your goal buddy reached an important milestone? Congratulations! Enjoy a chore-free weekend, head to your favorite restaurant or offer up a toast in honor of your accomplishment.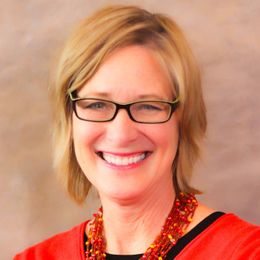 Bev Bachel
Freelance writer and author of "What Do You Really Want? How to Set a Goal and Go for It," Bev Bachel has used the power of goalsetting to pay off debt, run a marathon and buy a beach house.