Should You Go to Grad School?
by
Katie Moritz
Getting another degree after you get your bachelor's is a commitment: in both money and time. In 2015, only about 500,000 people enrolled in a grad school program for the first time, according to the most recent report from the Council of Graduate Schools. That number has stayed relatively steady since graduate admissions peaked in 2013.
If you've considered grad school, you've probably (hopefully) stopped to wonder if it's worth it. Bob Michael, a professor emeritus of economics at the University of Chicago Harris School of Public Policy and author of "The Five Life Decisions: How Economic Principles and 18 Million Millennials Can Guide Your Thinking," has analyzed big data on big life decisions to determine the best choices to make. He found attending undergraduate school is a great investment—about a 10 to 15 percent rate of return.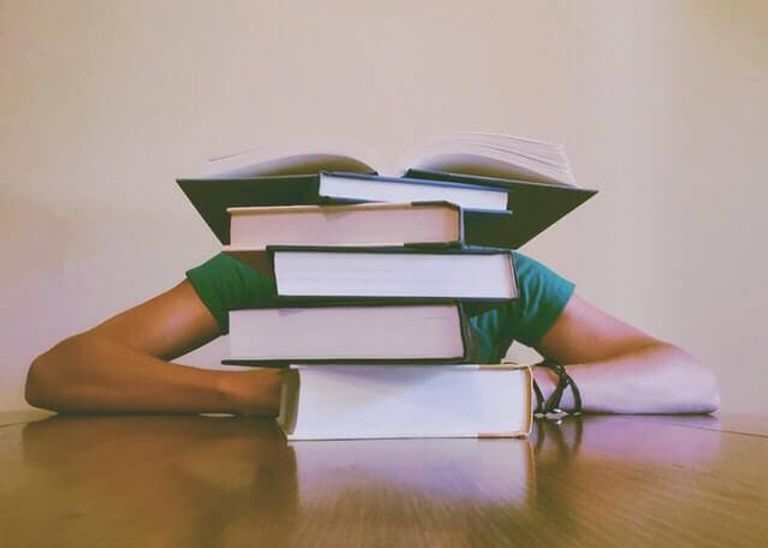 But what about grad school? It's also a good investment, he said to Rewire. The rate of return is not as high as undergraduate school, but it's also harder to gauge—the benefits of having an advanced degree can't be measured in salary alone. Because it's harder to gauge, it hasn't been studied as much, he said.
"The payoff from a postgraduate degree is not just in dollars and therefore an economist can't estimate the value," he said. "It opens opportunities and changes the work you do and the life you have, and that doesn't always show up as more salary. ... The payoff is quite substantial, and it is a damned attractive thing to do."
An advanced degree might help you make a higher salary, or be the key to entering a specific field. But being able to put those credentials on your resume can put you ahead for other reasons, too.
"It certifies that you're pretty smart; it certifies that you're persistent, you're ambitious; and it certifies that you have an expertise in something," Michael said. After all, getting a graduate degree is hard work (saying nothing of getting accepted into a program in the first place).  "A college degree is more widely shared; an advanced degree separates you a little bit. That's enormously valuable."
Go in with a goal
That payoff can depend on a lot of variables, though. The most important thing to ask yourself before entering an advanced degree program is why you want to do it.

"You tend to get an advanced degree because you have an idea of where you want to go or what you want to do," Michael said.
That was the case for Caroline Hirst. She's about to start her first year at Stanford Law School. Instead of jumping right in to a law program after she finished undergrad in 2012, she waited until she had a strong sense of her career goals.
The daughter of an attorney, "law school was always something I considered in the abstract," she said. But because her dad had often encouraged her to enter the profession, "it made me... more reluctant to do it just because I wanted to be sure it was my decision and not just the natural next step for English major graduating (who) didn't have a clear career path."
A first job after college as a paralegal was okay, but nothing she wanted to stick with forever, she said. It wasn't until she started another law-related job at a nonprofit in Chicago that she felt things click.
"I worked at a civil rights law firm... and I love, love, loved that and that absolutely gave me the sense of passion and dedication I wanted to have (in my career)," she said.
"Unlike other careers, you cant really (be a lawyer) without going through the schooling," but Hirst still labored over the decision to go back to school because of the time and financial commitments. However, "once I realized this was really what I wanted to do, it was a much easier decision to make." Many graduate programs, including Hirst's, offer scholarships and paid assistantships to make living as a full-time grad student a little more feasible, Michael said.
"I'm a pretty cautious person and it takes me a while to make up my mind," Hirst said. "It was worthwhile to spend some years working, dipping my toes in the legal pool and making sure it was something I was really interested in.
"That was a really worthwhile experience just to have more of an inner sense of certainty and commitment to what I'm about to do."
Kaley Brown, who works in nonprofit social services in Minneapolis, Minnesota, said she now regrets choosing to attend graduate school right out of college without a clear plan.
When she started grad school, "I didn't have a good idea of who I was and who I wanted to be in the context of the real world," she said. "Looking back, it's kind of crazy how we're set up for someone so young to make such a consequential decision with such a huge price tag.
"Knowing what I know now being 29, I think I would have gone to grad school eventually in life but would have had a much clearer intention (of) why I was there. I would have been more motivated to absorb and retain and... use that experience strategically."
Pick a complementary degree
If you're considering grad school, it might be worthwhile to think outside the box. Michael emphasized the value of getting an advanced degree that complements and builds on your undergraduate degree and expertise rather than extends it. For example, a reporter with a bachelor's degree in journalism might find it more valuable to go back to school for a master's in political science or economics rather than a master's in journalism. Folks who take a "dual angle" approach are "doubly well-prepared for careers," in Michael's experience.
It's important to choose a path that goes with your grain, he said. Don't choose an advanced degree that doesn't really interest you or doesn't play to your strengths. If you're passionate about the area of study, you already have an advantage in that field. He always "(encourages) young people to figure out what their interests and comparative advantages are and not go the other way."
"Figure out what it is you like, what it is you're good at, what it is you find intriguing and you're inclined to tilt toward," he said. "That's the kind of stuff that means... your comparative advantage is in that area."
Moving from education into the job market
The data shows that an advanced degree is worthwhile. But that doesn't mean that the benefits of getting another degree are always apparent.
Ashley Blosch Harris got a master's in Spanish and was all set to attend a Ph.D. program in literature on a full scholarship when she was offered a job "I couldn't really pass up at the time," a position at her alma mater that would allow her to travel the world. She ended up taking the job rather than attending the Ph.D. program.
Nor does every person notice a difference in career opportunities after getting a master's degree. Blosch Harris said her decision to go back to school was "serendipitous." She was accepted into her program and got both a scholarship and an assistantship "so I was actually able to earn some money to survive."
Blosch Harris, however, said she feels "neutral" about how the degree has impacted her career so far. She loves school and learning new things, and was fortunate enough to make it through her grad program debt-free, but in her line of work she hasn't noticed "much difference in terms of what jobs you can get" with an advanced degree. She works for a global cultural exchange nonprofit in Chicago.
"(My master's) certainly lends itself well to my life, but professionally I don't think it's made a huge impact," she said.
Kaley Brown went to graduate school for arts administration right after she finished her undergraduate degree in 2010. "The economy was pretty terrible at that time" and a second degree seemed like the best option, she said.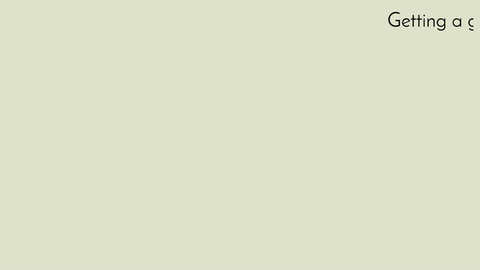 "My degree was in history and I didn't really have a ton of direct mentorship (during college)," Brown said. "I didn't know a lot of options for people coming out of undergrad with history degree."
Today she's enjoying her work, but said she hasn't used either of her degrees in her career so far. Once she entered the working world, she realized her true passions lie outside of the field in which she earned her master's.
"It really hurts, kind of, to look back: Why did I spend all that time and money?" she said. "Now I know that's not actually who I'm supposed to be, so it's kind of hard."
Blosch Harris said she might eventually look into a Ph.D. program again. One of her goals is to teach at the university level, but she's happy gaining real-world experience in her field before heading back to school.
"When I look back at my professors and I think about the ones that made the biggest impact on me, (they were) the ones that had gone out in to the world and had done things before coming back to teach," she said. "So any experience that would increase my global understanding would make me a better professor."

Katie Moritz
 was Rewire's senior editor from 2016-2019. She is a Pisces who enjoys thrift stores and pho. Follow her on Twitter @katecmoritz.