How to Give Feedback Without Making it Weird
by
Julia Ries
Let's be frank about something: giving feedback can be tough.
Critiquing someone or telling them where they went wrong can feel awkward and uncomfortable. But, here's the thing: no one is perfect and everyone – yes, even you – can benefit from a bit of constructive criticism every now and then. How else do you expect to grow and learn from your mistakes?
All too often, though, many of us fail to dish out effective feedback that actually works. According to Harvard Business Review, strategic feedback requires careful thought and insightful construction.
The good news is you can learn how to do it.
Figure out what's motivating you
"Before you provide the feedback, do a gut check to make sure that the feedback is coming from a good place," said Patricia Thompson, a corporate psychologist and founder of Atlanta's Silver Lining Psychology.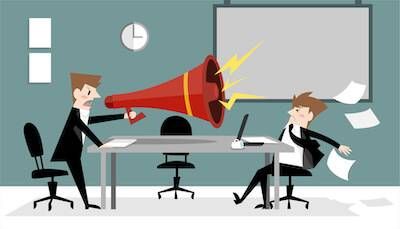 The best feedback is given because you want to help, Thompson said, not because you feel the need to punish or criticize someone.
That being said, this doesn't mean you have to sugarcoat the feedback. Aim to be direct, but make sure you have the right intentions.
Ask for permission
It may seem odd to ask someone if they're on board with receiving feedback, but doing so can make the conversation much easier.
"The simple act of asking for permission is a little show of consideration that can demonstrate empathy and care," Thompson said. "It can also give the person a moment to get themselves mentally ready for what is to follow."
She recommends saying something along the lines of, "I'd like to give you some feedback that I think might really help you. Would you be open to hearing it?"
Give feedback face to face
It can be tempting to shoot a quick note to a coworker via Slack or email, but when it comes to feedback, it's best to chat face to face.
"One of the main problems with digital communication is that there are no nonverbal cues – tone, body language – that can help both the giver and receiver of the feedback to gauge the other person's intent," Thompson said.
Talking in person can reduce the chances of misinterpretation and allow you to clarify any misconceptions immediately. You can also demonstrate empathy and understanding via your body language, which can help your colleague feel comfortable and supported.
Be direct and clear
Oftentimes, people get so caught up in not hurting one another's feelings that feedback ends up being vague or unclear.
But beating around the bush isn't going to help anyone improve at their job.
"Lack of clarity on feedback has a dual negative effect," said John Arthur, a business consultant and author of "Manage Your New Career: Learn Quickly, Avoid Pitfalls, and Start Your Career With Momentum." "It doesn't solve a problem or improve performance and it creates frustration in the person receiving the feedback.
"Be clear, concise and make sure the other person walks away knowing exactly how they can improve."
State the behavior and the impact
When giving feedback, do not attack your coworker. After all, this should be a professional conversation – not a personal one.
Foram Sheth, a leadership coach and co-founder of Ama La Vida, recommends giving feedback in this format: reiterate their identity, provide context, identify the behavior, state the impact and share suggestions for improvement.
Sheth gave this example:"Lisa, I know how much you value building strong relationships (reiterate identity). During the stakeholders meeting yesterday (context) when you were using your laptop to take notes (behavior), it could be interpreted that you were disengaged as your attention was focused on taking notes (impact). Perhaps next time, you can bring a notepad to write notes (suggestion for improvement). What do you think?".
It's important to give the person a chance to ask questions and add their input. The most productive feedback involves a discussion.
Provide ongoing feedback
It's best to provide feedback immediately after a project while everything is fresh in your mind, said Alissa Carpenter, owner of the leadership development and training firm Everything's Not OK and That's OK Coaching. The sooner you provide feedback, the sooner the person can make adjustments and improve.
Here's the thing: Most people want to do well at work. A bit of clear, honest feedback can give them the opportunity to grow and improve more quickly. Giving good feedback is a rare art, learning how to do it is mutually beneficial.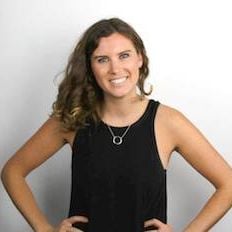 Julia Ries
 is an L.A.-based writer covering health, wellness and life-type stuff for Rewire, HuffPost, VICE and Healthline, among other publications. You can see her work at juliaries.com.