The Trick to Getting a Job in Another State
by
Rachel Crowell
When you're ready to change career tracks, trying to find a job where you are can feel like searching for a needle in a haystack—and lots of other people are in the same haystack searching for the same needle. On the other hand, if you love where you live, looking elsewhere can feel like a huge, scary leap.
The perfect job might be just down the street from you, but when the career and life advancement opportunities are simply better in another place, you might ultimately find yourself tempted by jobs in other states.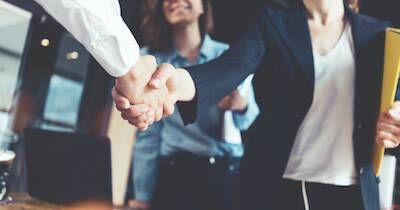 Is it really harder to apply for a job somewhere else, or maybe even pointless? The process probably isn't going to be all sunshine and rainbows (let's be real—when does a job search ever feel that way?). Hiring managers will likely be wondering how serious you are about the job because of your distance, said Alissa Carpenter, a career coach, leadership trainer and speaker who specializes in breaking down communication barriers between generations in the workplace.
The ticket to finding a job in the location you want is to demonstrate not only your qualifications, but also your ties to the area and your commitment to relocating, so the company doesn't see you as a risky bet.
Network, network, network
Don't skip the research phase. When you're thinking about moving to a new place, "networking is key," said Laura Berman Fortgang, a career and executive coach. "Having a warm introduction is always going to be better."
Besides friends, acquaintances and family members, she recommends that you reach out to other alumni from your school who live in the area you're looking to move to. Use Facebook's search function and groups to narrow down some options.
The new graduate advantage
If you are a recent graduate, you might be surprised by the positive response you receive to out-of-state job applications.
"I think employers understand that you aren't likely to work in the same location where you went to school," Carpenter said.
That said, if you're a new graduate, you'll still have to take proactive steps to persuade companies that it's worth taking the risk on someone who isn't local.
The key is to show that you're serious by closely reading job descriptions and thinking about how the experience you have makes you a stellar candidate for the position, Carpenter said. Even if you don't have much work experience, it's still important to showcase how the experience you do have—whether that's through part-time jobs, volunteering or school activities–enhances your candidacy for each position you apply to. As always, be prepared to provide detailed examples of, for example, a time when "something didn't go right" and you were able to steer the situation in a positive direction, Carpenter said.
Regardless of whether you have been out of school for a few months or several years, there are steps you can take to ease the worries employers have about hiring non-local candidates and convince them that your qualifications matter far more than the relocation distance.
Location, resumes and LinkedIn
The internet is rife with conflicting forum advice about how to identify your present location on your resume and LinkedIn profile.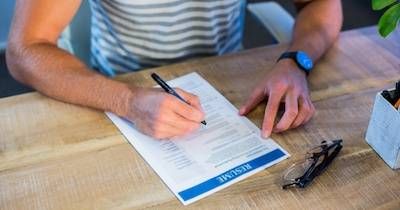 If you simply name your current location, you run the risk that employers will skip over your application in favor of ones submitted by local candidates. However, lying to a potential employer isn't advisable. It would probably make you more nervous throughout the hiring process, making it more difficult to share your best self with your interviewers.
This also opens you up to other problems, from the employer expecting that you can show up more quickly to an in-person interview because they think you are local to removing the possibility of potential relocation assistance. Plus, the company is unlikely to trust you enough to continue considering your application if they catch you in a lie.
Carpenter advises using your current location. However, if you live in, say, a suburb or small town, she recommends that you list instead the name of the closest bigger city.
For your resume:
If you're pretty certain of where you are planning to move, write "Relocating to (name of city)" or something similar underneath your current city. If you have a rough timeline on when you might move there, consider listing that as well.
For LinkedIn:
Since your profile won't show up for recruiters who are only looking for local candidates outside of where you currently live, be proactive. Reach out to recruiters working in your industry in the place you want to move.
"Recruiters are a great resource but it is important to keep in mind that they do work for the organization looking to hire and not the job seeker," Carpenter said. "They can give you great insight in the industry, location and the company you're interested in working for which can be very helpful when looking for a job in another city."
You can find recruiters on LinkedIn using keywords such as "recruiting firms" and "recruiter." She also recommends looking under the "Staffing and Recruiting" industry type on the site.
Recruiters in your area(s) of interest may still reach out to you, "so make sure your profile is up-to-date, has recommendations and endorsements and lists your skills. If you are comfortable, share that you are looking for another opportunity," Carpenter said.
Join specific groups for your industry and geographic areas of interest.
Reach out to your connections to let them know where you're hoping to move and what you're looking for.
Ask folks in your network for recruiter recommendations and use websites such as the Online Recruiters Directory, Carpenter said.
Get ahead of concerns in your cover letter
Make it clear in your cover letter that you are willing to relocate, Berman Fortgang said. Use phrases such as "highly motivated to relocate."
If appropriate, share your reason for wanting to relocate to the area, such as moving to be near family. Are you willing to relocate on short notice and on your own dime? If so, you can also state that here (but be aware that you might not get relocation assistance later if you share this).
Bring location into your interview
Whether your job interview is in person or remote, you need to address why the company is a good fit for you, why you are a good fit for the company, and what the location brings that your current one doesn't, Carpenter said.
Does the new location offer better career advancement opportunities than your current city? Does the new company offer professional development opportunities that your current one doesn't? Are you planning to move because you are getting married or want to return to a location where you lived in the past?
"Share excitement and enthusiasm," she said.
Respond with "serious answers only," advised Berman Fortgang. Instead of using phrases such as "Oh, I'm just looking for an adventure," which begs questions such as "What if your adventure doesn't work out?" and "feeds the narrative that you're just passing through," use phrases such as "Relocation is part of my goals," "I'm willing to go where the opportunities are" and "I know being in this area is my future," she said.
Reiterate any roots you have in the community, like relatives or personal history. Also, share the professional goals you have that are linked to the new area rather than your current one.