Get the Sleep You Need While Traveling for Work
by
Rachel Crowell
Ah, the business trip—the whirlwind cousin of the more comfy-sounding "bleisure" (that's business plus leisure) travel. Have you ever come home from a series of business trips and felt run ragged, as if traveling for work was taking a toll on your health?
Unfortunately, your intuition might be correct.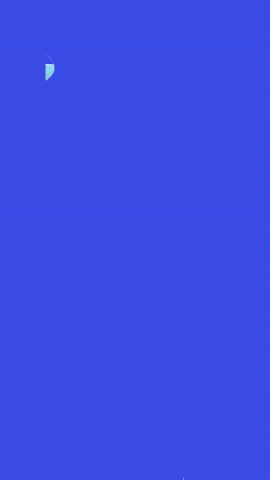 "People who travel for business two weeks or more a month report more symptoms of anxiety and depression and are more likely to smoke, be sedentary and report trouble sleeping than those who travel one to six nights a month," according to a news release about a new study by researchers at Columbia University's Mailman School of Public Health and City University of New York. Additionally, "among those who consume alcohol, extensive business travel is associated with symptoms of alcohol dependence."
The good news is that many of these negative health symptoms can be reduced or prevented with lifestyle changes. One area where you can make small changes that can have a big impact on your health? Getting a handle on your sleep—during business trips and beyond.
Rewire spoke with Devon Grant, an experimental psychologist at Washington State University Spokane's Sleep and Performance Research Center, about how you can keep your sleep schedule on track as you travel.
1. Preparation is key
Keeping your stress levels as low as possible when you're preparing for your trip is important for getting off on the right foot, Grant said. She spent more than 10 years running a Spokane-area cognitive behavioral therapy program for people with insomnia before accepting her current position, in which she just launched a study to evaluate the effectiveness of a sleep measurement and coaching technology in people with insomnia.
Maybe you're the type of person who can pack your bags a few hours before making a big work trip and not feel a single twinge of stress. But the rest of us? We might need to plan a bit ahead.
If you're prone to travel stress, give yourself plenty of time to pack and prepare with extra time to spare.
2. Bank some sleep
"Getting as good of rest as possible" the night before you travel is a golden way to get your trip off to the right start, Grant said. But if you have enough notice, you might even be able to extend your sleepy-time preparations beyond that.
It's possible to "bank sleep," she said. Some studies show that if you get an hour or so of extra rest for a few days leading up to your trip, even if you are a little short-changed on sleep during the trip, you'll be relatively protected against the negative effects of sleep loss.
3. Get on a different time zone
If you're making a trip into a different time zone, get yourself on your destination's time zone before you arrive.
For example, if you're traveling from the West Coast to the East Coast, rather than trying to make that three hour time adjustment on the fly, start going to bed earlier and waking up earlier in the days leading up to your trip, Grant said.
If possible, give your body at least one day to adjust for each hour of time difference, she added.
4. Got earplugs?
If you're sensitive to noise or light streaming in through less-than-homey hotel blinds, you might want to pack an eye mask and earplugs. Goodbye road noise, sounds from hotel neighbors and neon lights streaming into your sleepy eyeballs; hello restorative sleep.
5. Consider a sleep aid
If you're concerned that the trip will incite sleeplessness, consider obtaining some sleeping pills, either over-the-counter or with a prescription from your doctor, Grant said. (If you haven't taken these before, you might want to try them out before taking your trip. After all, you don't want to end up sleepwalking or sleep-driving in a strange city.)
There are many other steps you can take before turning to medications, Grant said, but it's an option you can talk about with your doctor.
6. Be mindful of what you eat and drink
Sure, you want to try local cuisine while you have the chance. Just remember, it's hard to fall asleep on an overfilled belly, Grant said. If you drink alcohol, you might have an easier time falling asleep, but the quality of the sleep you get may be diminished.
7. Make your hotel room cozy
As a sleep therapist, Grant helped people re-establish good sleeping patterns. Some of that work included helping people cement the link between their bedrooms and sleep, a connection that is reduced by habits such as reading in bed, she explained.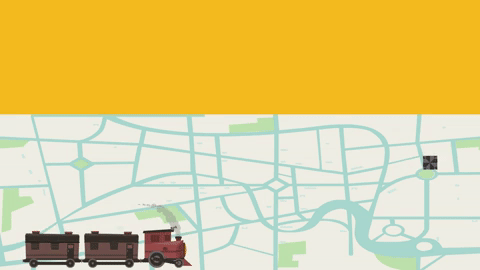 You're probably not going to be able to convert your hotel room into the sleep sanctuary of your dreams, but you can make some small changes that will result in a more comfortable stay.
Assess the bedding that's provided. If it's a layered jumble of possibilities, pare the selection down rather than trying to fall asleep in a sweltering collection of comforters, sheets and poofy pillows, Grant said.
If the bedding's uncomfortable in general, Grant recommended contacting the front desk to see what hotel staff can do for you. Depending on how you're traveling, you could also use my mom's strategy: Bring a trusty pillow and blanket from home and then wash the blanket and pillowcase upon your return.
Make certain the room's temperature is cool enough to promote sleep.
"We sleep best when our body temperature is low(er)," Grant said. Research shows that the ideal room temperature for sleep is 65 degrees Fahrenheit, she explained.
8. Wind down your brain
Begin this process about an hour before you go to sleep. Put down your devices. They create "too much light… that activates you," Grant noted.
Take a warm bath, listen to soothing music, read, meditate or just sit quietly. Avoid anything that's going to key up your brain, such as a run around the block or a workout in the hotel gym.
When it comes time to sleep, if it's a struggle, don't just toss and turn in bed. Get out of bed and do another calm activity until you feel tired.
9. Get your circadian rhythm in gear
The morning after your first night of the trip, open the blinds and turn on the lights early on, Grant said. This "really encourages your circadian rhythm" to work in your favor. Even if you aren't normally a caffeine drinker, consider indulging in a cup of coffee early in the day.
If you're groggy in the middle of the day and have a few minutes to spare, take a 20 to 30 minute nap. Just make sure you take it before the late afternoon.
Chronic sleep problems?
If you have prolonged sleeping woes, talk to your primary care doctor or a sleep specialist about it, Grant said. These physicians can determine if you have insomnia or another sleep condition and whether to do a sleep study, refer you to a specialist or provide you with sleeping pills.
"A doctor is always warranted if you think you have a sleep problem and it has been going on for a while," Grant noted.