How Your Gender Influences Family Funding Your Startup
by
Katie Moritz
The gender pay gap exists even in the freelance sphere, and woman entrepreneurs have a tougher time getting a small business loan from a bank than their male counterparts. But those disparities should disappear when entrepreneurs seek funding from their own families—right?
Borrowing money from family and friends is a common practice for people trying to start a business. But, unfortunately and surprisingly, gender expectations are at play in this realm, too. Your family's preconceived notions about gender could be influencing their willingness to fund your big idea.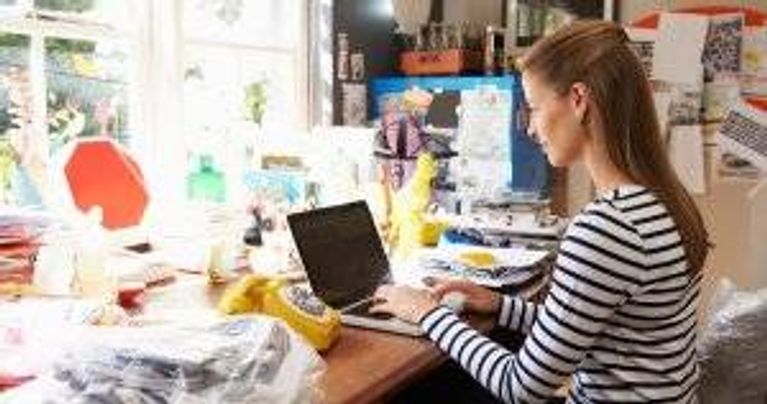 Kimberly Eddleston, professor of entrepreneurship and innovation at Northeastern University's D'Amore-McKim School of Business, studied 162 companies led by women and 90 led by men to figure out how they got their funding. The men received an average of $681,917 in bank loans, while the women got an average of $39,218 from banks—a huge difference that other research has shown, too.
This leaves female entrepreneurs with few options but to tap into their networks for funding.
"With more limited access to traditional financing, women entrepreneurs often need to turn to loved ones," Eddleston wrote for Entrepreneur and Innovation Exchange.
Eddleston found that more than a quarter of female entrepreneurs and 30 percent of male entrepreneurs in her study got some funding from family and friends. However, women often meet challenges when they try to go down this road.
"While a woman's nurturing nature often inspires affection among loved ones and makes them more likely to open their wallets, it also can make it hard for them to imagine the entrepreneur in a forceful, entrepreneurial role," Eddleston wrote.
Working against stereotypes
For female entrepreneurs, seeking loans from family members is a double-edged sword: While they tend to get bigger checks than their male counterparts, they're held to more rigorous standards, Eddleston found.
"Women who sought financing from friends and family received an average of about $16,000, compared to only $8581 for men, but had to demonstrate exceptional commitment first," she wrote. Family members "look more carefully at other measures of a business's legitimacy and future viability (when it is run by a female relative)–such as the number of employees and hours the entrepreneur spends working–than they would at a male relative who was asking for money."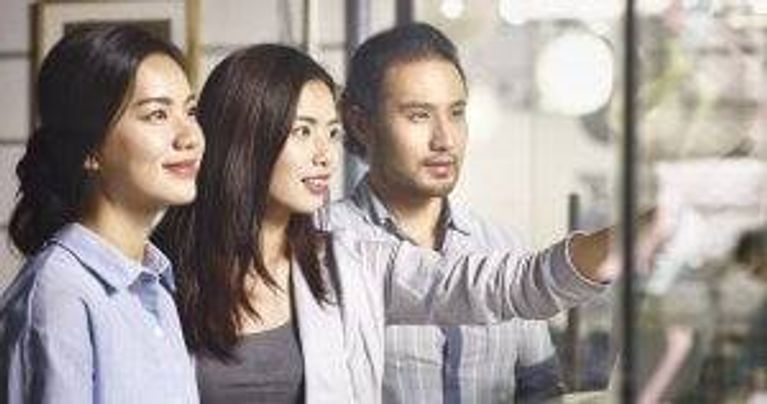 People considering funding a relative's business venture had much higher standards when the relative was a woman. They wanted to see a greater time investment by the female entrepreneur and more employees working for her business before they would cut a check.
"Men didn't need to prove themselves like this–they received the same investment regardless of the level of commitment or number of employees," Eddleston wrote. "And among the entrepreneurs who committed the least amount of time and had the smallest number of employees, men received more dollars on average from friends and family than women did."
Why? Eddleston found it has everything to do with societal expectations of women, and how the qualities of an entrepreneur—being career-oriented, assertive and in charge—clash with those expectations.
"This bias is deeply rooted in how women are perceived in business and by society in general, perceptions that persist despite the strides they have made in the corporate world," she wrote. "A concept called 'gender role congruity theory' has shown that women are punished if they behave in a corporate or organizational setting in such a way that deviates from the nurturing role that society expects of them."
Because of gender stereotypes, relatives are also less likely to see a female entrepreneur's work as anything more than a hobby—not exactly a good investment—hence the more rigorous standards.
"Gender stereotypes lead capital providers to view women's businesses as a hobby, part-time or an extension of their home-maker role, thus leading them to view their businesses as less attractive investments than those owned by men," Eddleston wrote in her study.
---
"Regardless of the actual performance or the entrepreneur's commitment to the business, gender stereotypes cause women entrepreneurs to be perceived less favorably than men entrepreneurs."
Other studies have shown that crowdfunding is a good avenue for female entrepreneurs: Across the globe, women raise an average of 32 percent more than men on crowdfunding platforms, according to a report from PricewaterhouseCoopers LLP and The Crowdfunding Center.
This article is part of America's Entrepreneurs: Making it Work, a Rewire initiative made possible by the Richard M. Schulze Family Foundation and EIX, the Entrepreneur and Innovation Exchange.

Katie Moritz
 was Rewire's senior editor from 2016-2019. She is a Pisces who enjoys thrift stores and pho. Follow her on Twitter @katecmoritz.