How to Become Friends With Your Parents
by
Sarah Sheppard
Becoming an adult means you get to vote, rent a car, buy a home, build up savings and date (or marry) whoever you want. But what does that mean for your relationship with your parents?
These changes can be hard for us, but they can also be hard on our parents, especially as our generation is veering down a different path than they did.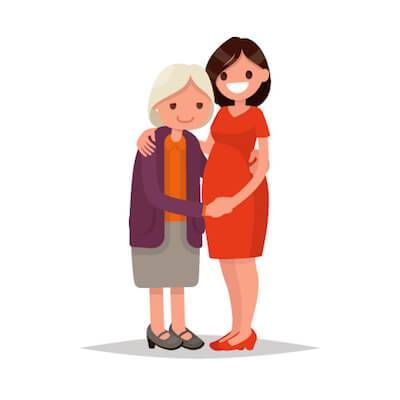 In 2016, only 26 percent of adults ages 18 to 34 were married in 2016, down from 44 percent in 1990. The younger generations are getting married later, living with their parents longer and ditching traditional educational paths of college and grad school for entrepreneurship, which can cause serious tension in a parent/child relationship.
"Parents don't (always) recognize or accept that their child is an established, independent adult," said Susan Newman, social psychologist and author of "Nobody's Baby Now: Reinventing Your Adult Relationship with Your Mother and Father" and "Under One Roof Again: All Grown Up and (Re)learning to Live Together Happily."
"The adult child now has different attitudes, beliefs and preferences, which could be diametrically opposed to (their parents')."
Recognizing a shift
This transition can be challenging for both sides, but especially for parents (and especially if the adult child still lives in their parents' house). Because they are used to being the disciplinarians and decision-makers, parents must come to accept that they are no longer fully responsible for their child's wellbeing and that they no longer have a say in the way their child lives their life.
When parents and children have contrasting views, beliefs or lifestyles, the best way to handle this is to not harp on one another, Newman said.
---
"Many parents, over time, will grow to accept their child's way of life because (they) don't want to be cut off from their children."
But this transition isn't always easy—or quick.
Embracing independence
This transition might be impossible when an adult child still fulfills the role of a child. If you expect your parents to regularly bail you out of trouble, ask for money or daily advice, or live at home without contributing something, like rent, chores or cooking, it might be more difficult for your parents to let go, and to see you as an equal.
Most parents and adult children experience some form of tension and aggravation with one another, according to a study of parent-adult child relationships by the University of Michigan Institute for Social Research's Kira Birditt.
The tension is broken into two categories: 1) How the two parties interact and deal with issues of emotional closeness and cohesion, or lack thereof and 2) how individual tensions pertain to the behaviors of the other, which typically relates to their independence or self-care.
The goal is for both parties to establish independence, separate from one another, and learn to accept that the relationship is evolving.
"There is a power shift, (and) ideally the power is split (between parents and their adult children)," Newman said. "Building that relationship requires a cooperative effort… It is a fluid relationship and it will change by circumstances."
Both parties must be willing to adjust their behavior and expectations in order to respect and get along with one another.
Learning to talk differently
You've probably come to see yourself as an independent adult capable of making your own decisions without your parents' input. But you likely realized that long before your parents were able to see it. So how do you get them to understand your side of the relationship? Through communication.
Often, parents aren't aware that they're judging or sharing an unwanted opinion; they're simply being parents. However, when a parent makes a mean comment about your outfit or criticizes your food choices or tells you what career path you should take, they are crossing a line, and it's up to you to reinforce that line, respectfully.
As an adult child, you should feel comfortable standing your ground. Newman suggests using one of the following phrases: "I'm an adult and I can handle this," or "I know you want to be helpful, but this topic is off-limits."
Finding common ground
When you have adult conversations with your parents, "stay away from hot-button topics," Newman suggested. This can range from politics and religion to marriage and personal finances.
They key to having a lasting, healthy relationship with your parents is to establish some form of common ground, even if it's over a shared love of football or theatre.
"Reserve time for your parents," Newman said.
You don't want to regret not spending time with them. And, if you live in the same town, you don't have to give up your weekends. Scheduling a weekly phone call, stopping over once in a while for dinner or brunch or going for a walk together can be the quality time you need.
"The goal is to know each other as people rather than as parent and child and to become friends," Newman said. "If you can get to that point, you can make surprising discoveries about each other."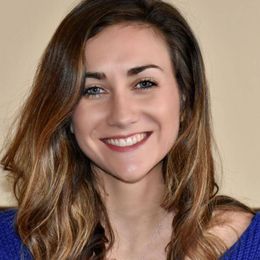 Sarah Sheppard
is a freelance writer, editor and writing instructor. She earned an MFA in creative writing from Lesley University and is working on her first novel. Follow her on Instagram or Twitter or contact her at sarahsheppardwriter.com.