Is it Really Possible to Be Friends With an Ex?
by
Liz Brown
It doesn't matter if a relationship lasted 10 weeks, 10 months or a complicated 10 years (kudos to you, by the way!), breaking up with someone ranges from simply uncomfortable to full-on traumatic.
It can be even worse when you're on the other end begging for another chance and their response is something to the tune of "It's not you, it's me."
And depending on how hard you fell for the person, it can take months and even years to bounce back from a split.
After all that, who would want to stay connected with their former flame?
Well, a whole lot of us. But why are we so drawn to giving people who hurt us another chance at a different kind of relationship?
As someone who's been there, done that and brought up the idea of being friends with an ex, I wondered if anyone had a definitive answer: Is it even possible?
Erika Boissiere, founder of The Relationship Institute of San Francisco and a licensed marriage, family and couples therapist, believes it is. The reason exes can be friends differs from person to person, she said.
---
"Some individuals have an incredibly difficult time seeing their ex, whereas others don't," Boissiere said. "It entirely depends on you and how you feel post-break up."
Cutting off all ties to your ex-partner helps numb emotions. The greater the disinterest, the more likely you'll move on. (Though it's important that you process your emotions rather than squash them down or you'll just have to deal with them down the road.)

But for others, breaking up can be good for both of you. You could move past old feelings and gain a friend who already knows you inside and out.
Just remember: There is no right or wrong response to a breakup.
Be honest with yourself. Don't push anything you don't feel 100 percent comfortable with. Regardless of who did the heart-stomping, no one should blame you for never talking to, or about, your ex.
---
"The most important factor is determining your mental state when seeing your ex, which is likely to ebb and flow, and using that as your compass, rather than a hard and fast rule," Boissiere said.
If it works for you, go for it
So who are these people who don't mind turning a breakup into a friendship?
Andrea Syrtash, relationship expert and author of "He's Just Not Your Type (And That's a Good Thing)" believes some couples aren't meant to be couples.
---
"Being friends with an ex can solidify a strong friendship down the road, especially if you didn't have great sexual chemistry and were probably better suited as friends," she said.
If you generally care about your ex and have no feelings of ill will, a friendship wouldn't be the worst thing in the world. Once you take off those rose-colored glasses, that person is just a person.
"Try to be honest with yourself if you're ready to truly be friends and hear each other's updates, including stories about dates with others," Syrtash advised. "Weigh the cost-benefit. What's it costing you to stay connected and what's it costing you not to?"
Keep checking in with yourself
If you do hang out or talk with your ex in a friend capacity, what you expect to happen may actually turn out to be different in practice. Stay in touch with your feelings and do what's best for you, even if that changes along the way.

Getting to know your ex outside of the constraints of a romantic relationship can help you see them for who they are instead of being hung up on what they meant to you in the past.
But it's crucial to be aware of why you want to stay in contact with your ex. Do you have unresolved feelings for them and being friends is the next best thing to dating? Or do you genuinely enjoy catching up with them regardless of your past status? (You might find it's a mixture of the two, especially if you've been broken up for a long time.)
The most important thing to remember is that how you decide to carry on after a breakup is completely up to you.
"Nobody should tell you how you 'should' feel or even what you 'should' do when you're going through a life challenge," Syrtash said. "If you feel like having a fling, go for it. If you feel like sobbing your eyes out and eating ice-cream, do that. The important thing is that you process your feelings."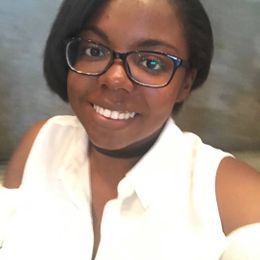 Liz Brown
is a San Francisco-based writer and copyeditor whose day job is in marketing and communications. Her passion lies in finding the unique angle to every story. Follow her ramblings on Twitter at @lizb411.