What Friends Need When They Lose Partners to Suicide
by
Katie Moritz
A death by suicide can have devastating effects on family and friend circles as the victim's loved ones do their best to heal while comforting one another. These ripples can be felt years into the future.
For the victim's partner, life can change forever, right down to their mental and physical health.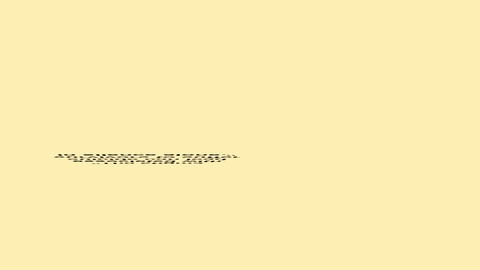 A new large-scale study of people who lost romantic partners to suicide suggests these folks are at a higher risk for cancer and cirrhosis of the liver and other health problems, as well as mental illness, than the general population. These results suggest that people who lose their significant others to suicide are in need of targeted help right away and for years afterward.
"It is an exceedingly devastating experience when someone you love dearly dies suddenly by suicide," said study leader Annette Erlangsen, an adjunct professor at Johns Hopkins University's Bloomberg School of Public Health, to the university. "We were able to show that being exposed to such a stressful life event as the suicide of your partner holds higher risks for physical and mental disorders and is different from losing a partner from other causes of death, such as illness or sudden accident."
The toll of loss
Suicides are on the rise in some countries, including in the U.S. According to the World Health Organization, more than 800,000 people take their own lives around the world every year.
Researchers at Johns Hopkins University used Denmark's Cause of Death Registry to follow the lives of thousands of Danish men and women whose partners died by suicide from 1980 to 2014. (Researchers said the findings are applicable across the globe.)
Especially in the first five years after the loss, the partners of suicide victims are at a higher risk for health problems, the results suggest. Compared to the general population, the partners of suicide victims were at an increased risk of cancer, cirrhosis of the liver, spinal disc herniation, also known as a slipped disc, and sleep disorders. Women survivors were at a higher risk of chronic respiratory disease.
A person's mental health is also threatened after they lose their significant other to suicide. The study found the surviving partners had an increased risk of mood disorders, post-traumatic stress disorder, anxiety disorders, alcohol use disorder and self-harm when compared to the general population. They were more likely to develop suicidal behaviors themselves than people whose partners had died in other ways.
What can you do?
Despite a world that is more connected than ever, suicide continues to be a serious issue. It's the second-leading cause of death among 15 to 29-year-olds, according to the WHO.

It's important to be aware of the physical and mental health effects of the traumatic experience of losing someone to suicide. The researchers' findings suggest the impacts are different than those of losing a partner in another way, such as a car accident.
"The suicide rate in the United States is increasing which makes this research even more relevant," said study author Holly C. Wilcox, an associate professor at Johns Hopkins' Bloomberg School and School of Medicine, to the university.
The researchers believe surviving partners need specialized help from both professionals and loved ones. Reaching out can feel uncomfortable to folks, even doctors, on the outside of the situation.
"This is a population in need of support and outreach," Wilcox said. "Surviving a family member's suicide is often a very isolating experience. Often friends and family of the bereaved are afraid of saying the wrong thing so they don't say anything at all. The stigma associated with suicide can lead survivors to suffer in silence alone."
Need help knowing what to say to someone who has experienced a loss? Take a look at these simple suggestions.
If you or someone you know is having thoughts of suicide, you are not alone. Contact the National Suicide Prevention Lifeline for confidential support at 1-800-273-8255. Find more resources on the Lifeline's website.

Katie Moritz
 was Rewire's senior editor from 2016-2019. She is a Pisces who enjoys thrift stores and pho. Follow her on Twitter @katecmoritz.