How to Stay Friends When Your Friend Becomes a Parent
by
Katie Moritz
Waking up at the crack of dawn, rushing home after work, needing to be in bed by 9:15 to start it all over again in the wee hours—these are facts of life for a lot of new parents, and it's a lot to get used to. In addition to being responsible for a tiny person, all of your former routines and many of your hobbies go right out the window.
For the friends of the new parents, the new routine also takes some getting used to. Even if you're over the moon for them, it's easy to feel like your friend has dropped you completely.
With more young people waiting longer to hit traditional milestones of marriage and children (or not pursuing them at all), it's common for friends of similar ages to be in different places in their lives.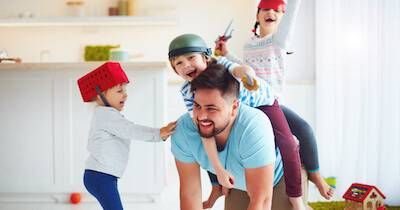 "At this point in my life, almost all of my friends are married and most have children," said Andrew Selepak, director of the graduate program in social media at the University of Florida. "As the single guy with no kids, getting to spend time with friends is difficult compared to when we were all younger. Friday nights aren't about going out anymore and staying out late. Instead, my friends are tired from working all week and taking care of their kids. So Friday nights for me means the opportunity to get work done and go to the gym."
What's are the best way to work around differences and stay friends?
Come to terms
As we get older, we might find ourselves experiencing and prioritizing different things than our friends do, and our relationships will change. You've probably already experienced friendship ebbs and flows in your life.
"So much changes friendships as we get older, especially since we're all on our own paths," said Nicole Sbordone, an Arizona-based licensed clinical social worker and author of "Surviving Female Friendships: The Good, the Bad and the Ugly." "So one friend may be getting married while another friend is moving to go to school. Or one friend may be getting a divorce while another friend is about to have her third child."
As a general rule, someone in their 30s "may not notice (a) friend's absence as much if you're working full time and are in a relationship yourself," she said. Someone in their 20s "may be impacted more negatively by (a) friend having a child."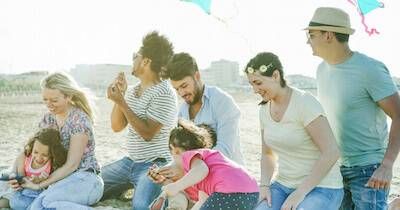 Being in different places "definitely can cause a feeling of distance due to the friend not understanding the experiences the new (parent) is going through... The friend may not understand why the new (parent) isn't as available or able to see or talk... as often as before the baby."
If your friend is about to become a parent, start preparing yourself emotionally for the changes that will probably happen between the two of you.
"Priorities change once a baby comes along, and the friendship may take a backseat," Sbordone said.
Understand and communicate
While this is a hard pill to swallow, it's probably even harder for your friend who just became a parent.
"In generations past, once a couple had kids, for the most part, their social lives all but ended," Selepak said. "But today, people are having kids later and later which means more years of going out and developing social lives with friends into their 30s. ...
---
"Not only do they want to go out, they didn't get to sleep in, and while you were watching whatever you wanted on TV, they were learning to count again with Cookie Monster. It can sometimes be tough to see the situation from the other perspective. But just as they spent their 20s and into their 30s developing social connections and friendships, so did you."
If you're worried about your friendship fading away, respectfully talk to your friend about it. And come up with a plan to make sure you stay in touch. After all, your friend will likely need you more than ever as things intensify at home.
"Discuss the changes and how you both are feeling about it," Sbordone said. "Make sure to set aside time to see or talk with each other. Be realistic about your expectations. Try not to take things too personally and understand the friendships will ebb and flow."
Although you might not be "staying out till last call anymore and taking weekend road trips," you can develop new traditions with friends whose circumstances have changed, Selepak said.
"Your bond with your friends doesn't end or become less—in some ways it becomes deeper because you are sharing with them the most important thing in their life," he said. "Sure, you might have to check the score of the game on your phone or watch "Game of Thrones" with the volume turned way down to not wake the kids, but that is your new role not just as a friend, but the cool uncle or aunt."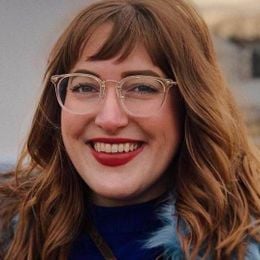 Katie Moritz
was Rewire's senior editor from 2016-2020. She is a Pisces who enjoys thrift stores and pho. Follow her on Twitter @katecmoritz.