4 Types of Facebook Users: Which One are You?
by
Katie Moritz
It's been interesting—and maybe a little confounding—to watch the transformation of Facebook from what a lot of us might consider its glory days back in the mid-2000s. It used to be a place to share photo albums of school dances and to hope for one of your friends to post a note to your Wall, or maybe send you a sticker. It was also a place to creep on your crush with abandon (some things never change).

During the 2016 presidential election, Facebook feeds became news sources, with many young people getting political information directly from social media. And now it feels like a viral video repository. You won't believe what the next iteration will be.
Just kidding, I don't know that. But it'll happen when the all-important Facebook algorithm gets re-jiggered to fit whatever it seems people are most into next.
Facebook's population boom
On top of the changes we see in our news feeds, there's also a change in the demographic we see on the site. There's a vibe that Facebook users are getting older—that the social network is morphing into a platform for the Boomer generation and beyond, and that young people are no longer creating accounts, opting instead for hipper online haunts like Instagram and Twitter.
While it's true that older adults are signing on to Facebook in droves, according to the Pew Research Center, young adults still dominate it and new young people are still creating accounts. In May, Facebook reported hitting almost 2 billion monthly users worldwide.
With that huge and growing online population in mind, a team of scientists decided to try to break down Facebook users into categories based on how they use the site.
"What is it about this social-media platform that has taken over the world?" lead researcher and Brigham Young University  professor Tom Robinson asked in a news release about the study. "Why are people so willing to put their lives on display? Nobody has ever really asked the question, 'Why do you like this?'"

Read on to figure out what type you are.
1. Relationship Builder
Do you adore the interconnectedness of Facebook? Are you constantly using your profile or the groups you belong to to organize activities and events? Do you reach out to people via messenger to connect with them for personal or professional reasons? Are you constantly shopping around ideas or polling your friends on your Timeline?
You might be a Relationship Builder.
---
These types use all the bells and whistles of Facebook toward a single goal—building their real-world relationships.
"They use it as an extension of their real life, with their family and real-life friends," Robinson said.
In the study, people in this category identified with statements like "Facebook helps me to express love to my family and lets my family express love to me."
2. Town Crier
Are there a slew of causes and events you're determined to get the word out about? Is there a political issue on which you desperately want to inform your friends? Do you use your Timeline as a feed of important current events or of the work your organization is doing—rather than sharing personal information and photos?
You might be a Town Crier.
The researchers found that this type fosters a separation between their real and virtual worlds, very unlike the Relationship Builder. They don't post about their personal lives; instead they "want to inform everybody about what's going on," Robinson said.
They use their profile as digital community bulletin board and prefer to communicate with loved ones in other ways.
3. Selfie
Do you meticulously count Likes? Do you debate posting something on your Timeline if you're not sure how popular it will be? Are you worried about how you look in pictures you're tagged in (let's be honest, we all are, at least a little bit)?
You might be a Selfie.
Selfies are like Relationship Builders in that they post pictures, videos and personal thoughts. But unlike Relationship Builders, they're doing it for attention, likes and comments rather than to connect with people. In short, they use it as a personal billboard "to present an image of themselves, whether it's accurate or not," said study co-author and BYU associate professor Kris Boyle.
Study participants who fell into this category identified with the statement "The more 'like' notification alarms I receive, the more I feel approved by my peers."
4. Window Shopper
Do you consider yourself a social media lurker? Are you often on Facebook but find yourself hesitant to post anything about yourself? Do you follow social media drama from afar, staying up to date but not getting involved?
You might be a Window Shopper.
Like Town Criers, Window Shoppers feel socially obligated to have a presence on Facebook, but they rarely post anything about themselves. In fact, unlike Town Criers, they hardly post anything at all.
---
Window Shoppers "want to see what other people are doing," said study co-author and BYU associate professor Clark Callahan. "It's the social-media equivalent of people watching."
This type identified with statements like "I can freely look at the Facebook profile of someone I have a crush on and know their interests and relationship status."
Can you be more than one type?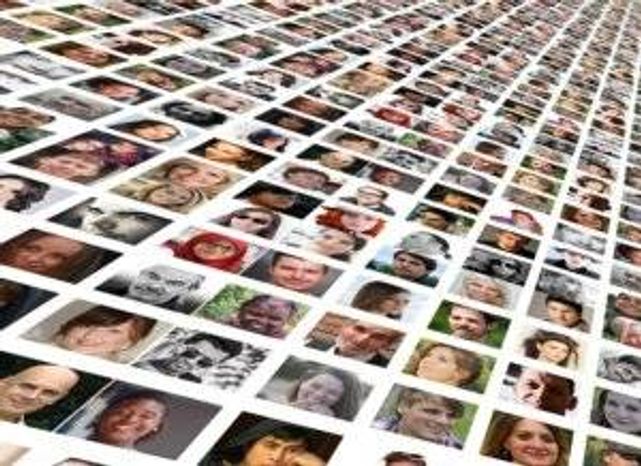 The Relationship Builder and Selfie identities have been discussed in past research (though perhaps by different names). But the Town Crier and Window Shopper identities were a surprise to these researchers.
"Nobody had really talked about these users before, but when we thought about it, they both made a lot of sense," Robinson said.
Typically, the researchers said, Facebook users can identify the main category they align most heavily with. (Although everybody has some Selfie tendencies, they said.)
What's the point of assigning online personas?
"Social media is so ingrained in everything we do right now," Boyle said. "And most people don't think about why they do it, but if people can recognize their habits, that at least creates awareness."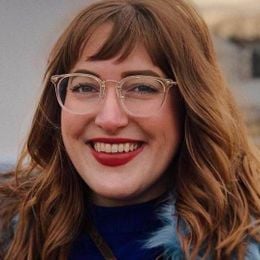 Katie Moritz
 was Rewire's senior editor from 2016-2020. She is a Pisces who enjoys thrift stores and pho. Follow her on Twitter @katecmoritz.